Are you worried about how Google is using and storing your voice and location data? For you that doesn't know, Google actually stores your voice command soon after "OK Google" was launched. Same goes to Siri where Apple has the right to store your voice data and search information up to 2 years. However, there is a simple step to delete all your saved voice information all at once.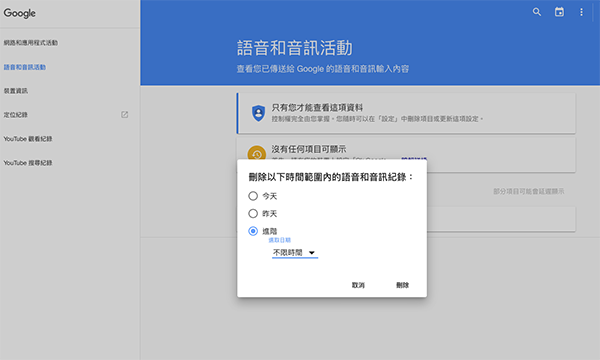 Press the settings button on the top (indicated by 3 vertical dots) and select "Delete options", select "All"
Voila! All your saved voice data is successfully removed.
Meanwhile, you can manage your location tracking settings from Google App through here
Source : appappapp