The launch of Galaxy S7 and S7 Edge has made Samsung as the center of attention from all the smartphone media network. This time, one of the vietnam gold-plating service has now launched the 24K gold plated Samsung Galaxy S7 Edge with a price tag that might surprise you.
Karalux stated that the gold plating process for the S7 Edge takes around 6 hours to complete, which inlcudes 10 different process to coat the 24K gold on top of the smartphone which can retain for a very long period of time.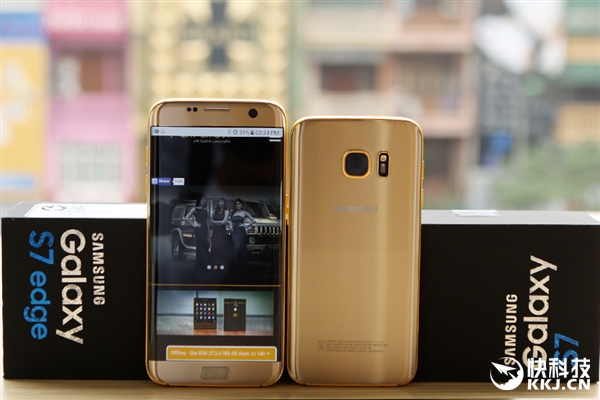 In terms of pricing, the Samsung Galaxy S7 24K gold plated edition cost at USD $1750 (~RM6793) while the Galaxy S7 Edge 24K gold plated edition comes with a price tag at $USD1950 (~RM7569).
Apart from plating Galaxy S7 Edge, Karalux also offers gold plating services for other smartphones and devices such as the iPad Pro, iPhone 6S and even for car.