A brand that originated from France with its smartphone manufactured in China – Wiko has gain popularity after the 3 unique smartphone models targeted towards the fashion minded consumer in Malaysia. After breaking their 15 minutes per order record, Wiko continues to launch 3 new mid-range smartphone in Malaysia namely the Robby, UFEEL and UFEEL Lite. What's more, these 3 smartphones sports some decent specifications but comes at a relatively cheap price tag.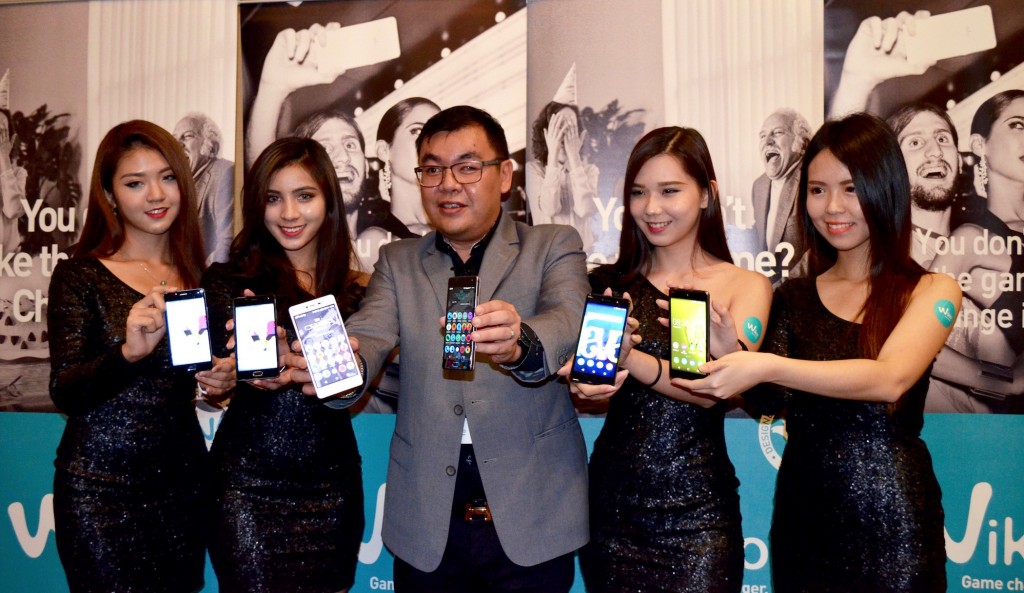 Wiko business development director Mr Ken has showcase 3 of their newest Wiko smartphone on the media launch event yesterday. The Wiko Robby and UFEEL Lite comes with a full metallic build while the UFEEL comes with a brushed matte cover on its back. Amongst the 3, the UFEEL comes with the best hardware that sports 1.3Ghz quad core processor, 3GB RAM, support 4G LTE, runs on Android 6 for a price tag only at RM699!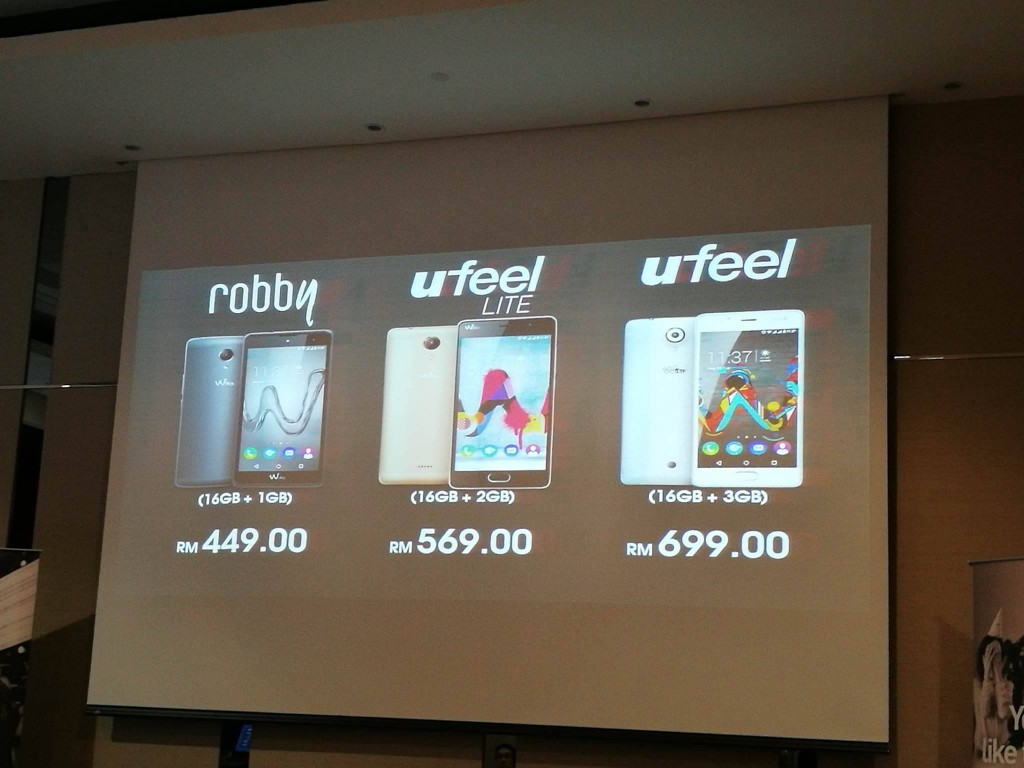 The Wiko Robby and U FEEL Lite is priced at RM449 and RM569 while the UFEEL is priced at RM699.
Wiko UFEEL Specifications:
5 inches HD On-Cell display, 2.5D glass
3Ghz quadcore processor with Cortex A53 achitecture
3GB RAM, 16GB ROM (up to 64GB microSD expansion)
13MP rear and 5MP front camera with LED flash
Dual MicroSIM standby
Support 4G LTE
Fingerprint unlock
2500mAh battery
Android 6.0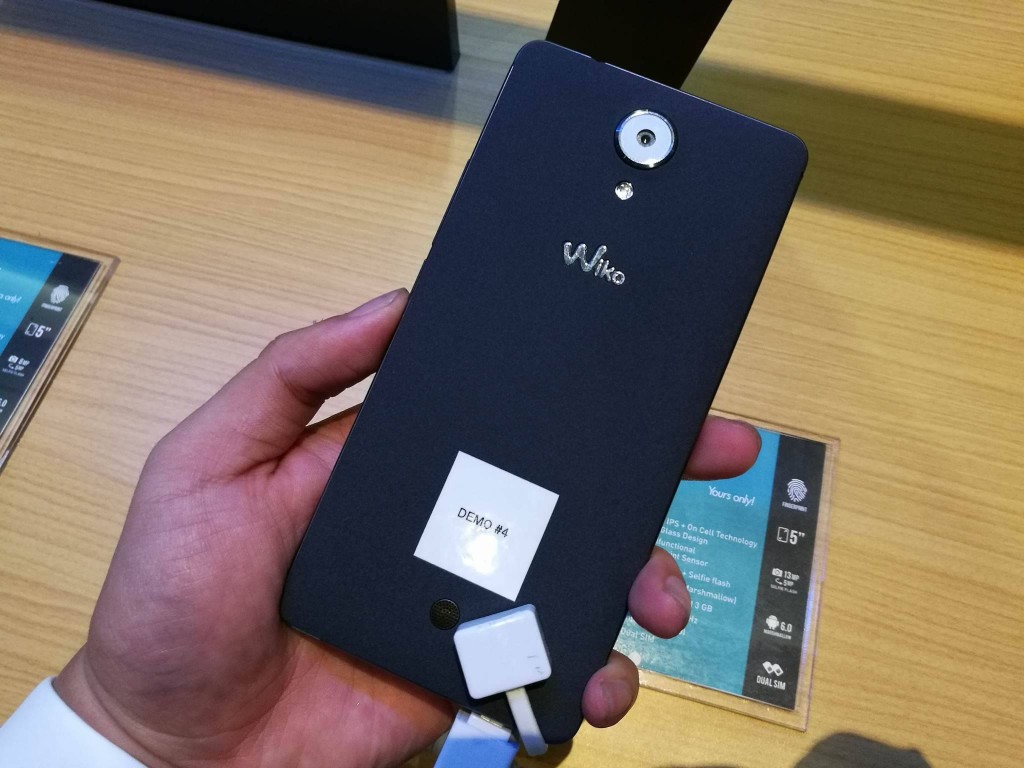 Wiko UFEEL Lite Specifications:
5 inches HD IPS display
3Ghz quadcore processor with Cortex A7 architecture
2GB RAM, 16GB ROM (up to 64GB microSD expansion).
8MP rear camera, 5MP front camera with LED flash
4G LTE
Fingerprint unlock
2500mAh battery
Android 6.0
Wiko Robby Specifications:
5 inches HD display
3Ghz quadcore processor with Cortex A7 architecture
1GB RAM, 16GB ROM (64GB microSD expandable)
8MP rear, 5MP front camera with LED flash
Dual MicroSIM standby
2500Mah
Dual Speaker
Android 6.0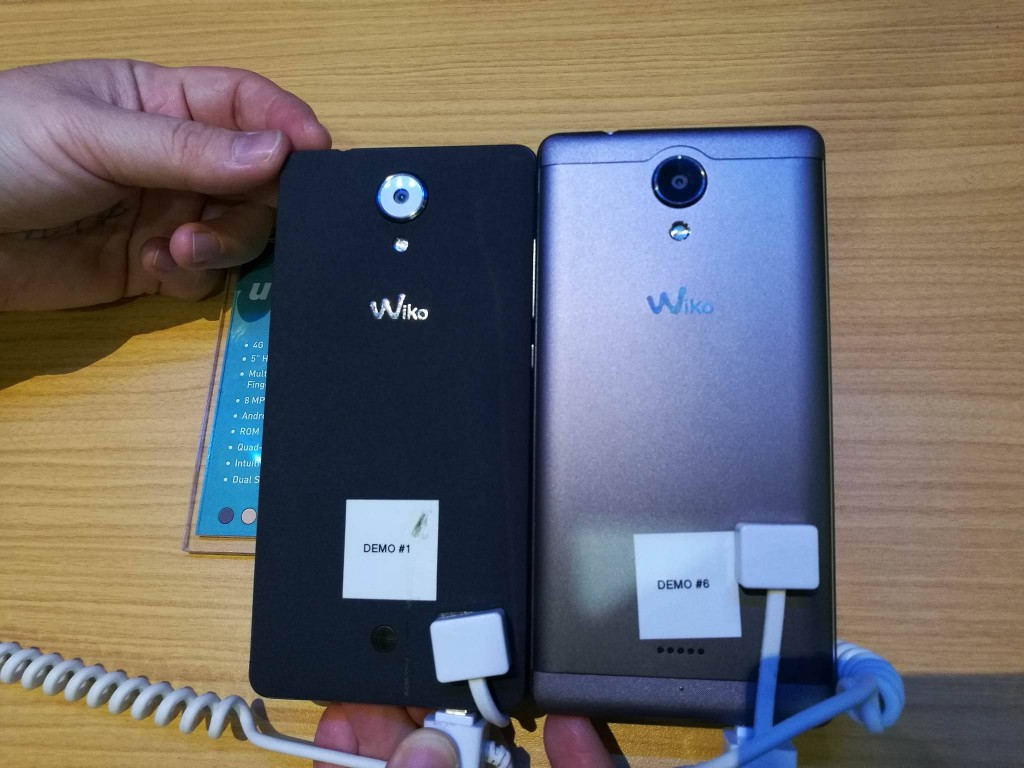 Comparison between Wiko UFEEL and Wiko UFEEL Lite