Having a good cellular network connectivity is important not just in connecting friends, family, relatives or even your collegue, but it is important when you are sending your help in this crime-fested environment. Since internet instant messaging such as WeChat, Messenger and Whatsapp has dominated as the main method of commumication and getting connected, this norm requires a stable cellular network connection with good signal coverage. Smartphone plan without data plan is now deemed less useful, as people are trying to communicate to others whether they are on their way to work/home, or just scrolling through social media application and browsing website while taking a few minutes toilet break.
This time, we have gathered the main cellular network plan from the 5 most popular telco in Malaysia which are Maxis, Digi, Celcom, U Mobile and TuneTalk. Although some offer are deemed cheaper than others, it is important to consider the network coverage, connectivity, hidden charges and even after sale services.
Digi
Click here for more
Celcom
Click here for more info
Maxis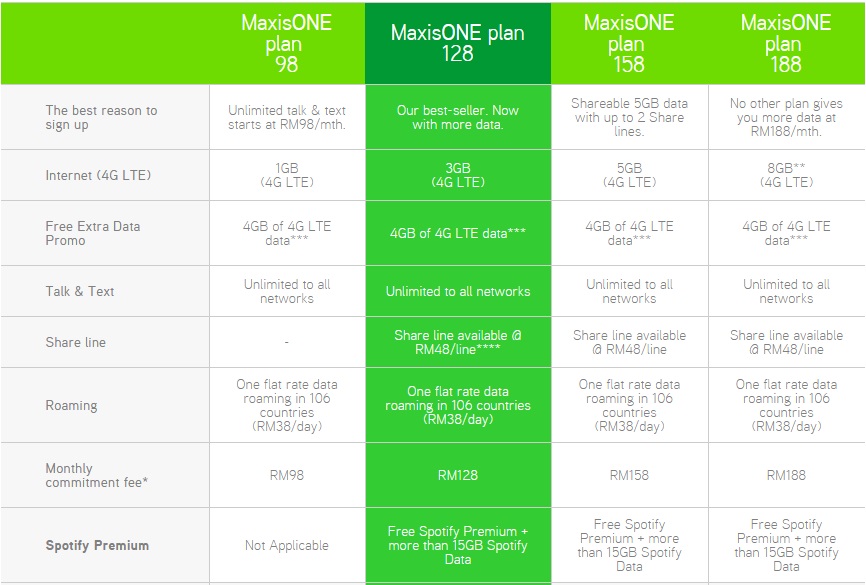 Click here for more info
U Mobile

Click here for more info
TuneTalk
Click here for more
Please note that some of the telco plan above are currently under promotion, so the existing prices may be varied at different period of time. Prior signing up any plan you deemed affordable, please ensure that the frequent place that you visit are well under the coverage from your desired telco.