As Samsung Malaysia has recall all nationwide Galaxy Note 7 smartphone from 15 October this year, there are still some who are not willing to return their smartphone to the manufacturer due to inconvenience or other matters. And by yesterday morning, a Samsung Galaxy Note 7 user smartphone has been caught on fire during their transit on north-south highway.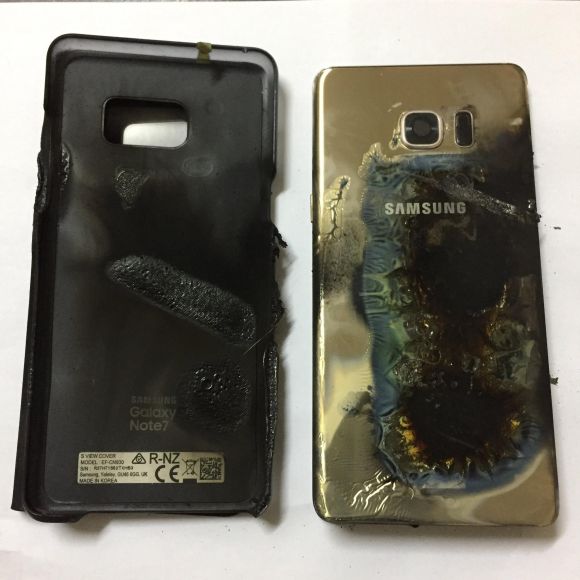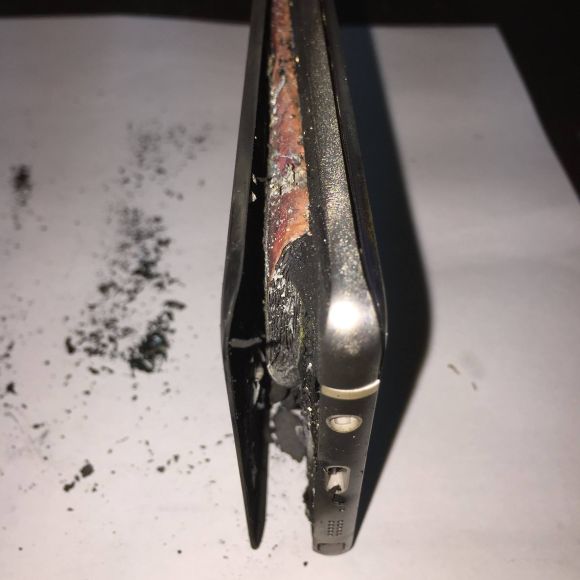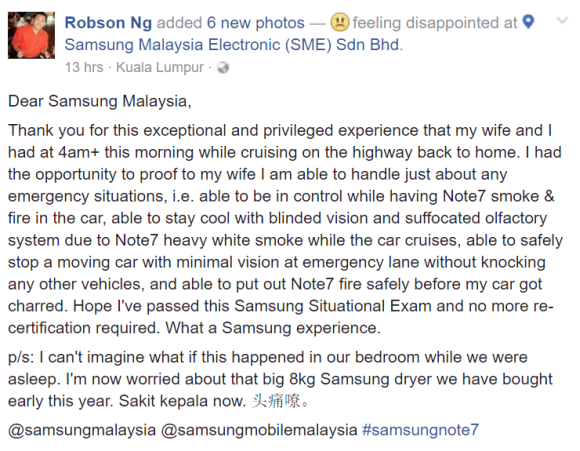 Of course, he did survived thorough this incident with no injuries caused towards himself or others. It's very lucky for him to maneuver in the expressway with low vision due to smoking reaping from the smartphone. He also claimed that he is charging the smartphone with an adapter that has been used previously on iPhone and other Galaxy S series device.
Let's not make such incident occur to you and your family by returning your Galaxy Note 7 smartphone (in any) to Samsung store right now!