Apart from the Zenbook and Zenfone 3, ASUS also launches the 3rd generation Transformer tablet – the Transformer 3 and Transformer 3 Pro.
ASUS Transformer 3:
12.6 inches 3K display
Intel Core i processor
4GB LPDDR3 RAM
256GB SSD
Intel Thunderbolt 3
13MP rear camera
ASUS Transformer 3 keyboard
ASUS Pen
RRP:RM3199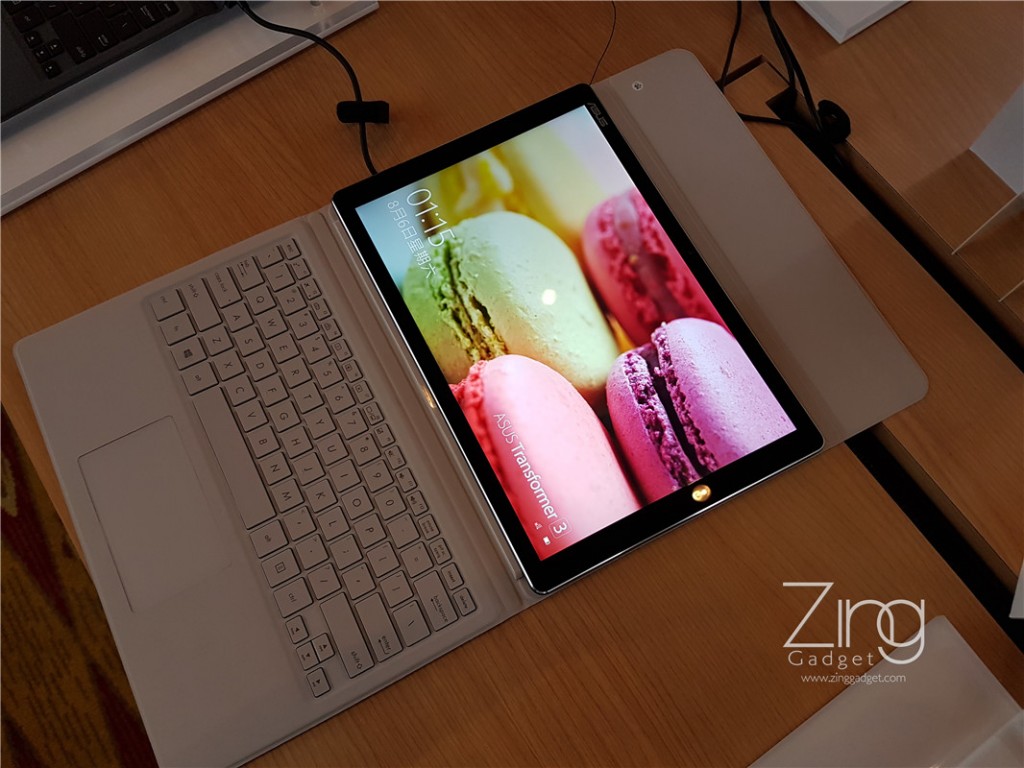 The Transformer 3 is one of the most powerful tablet on earth. Its got a 12.6 inches 3K display while powered by the latest Kaby Lake processor from Intel along with 4GB LPDDR3 RAM and 256 GB SSD.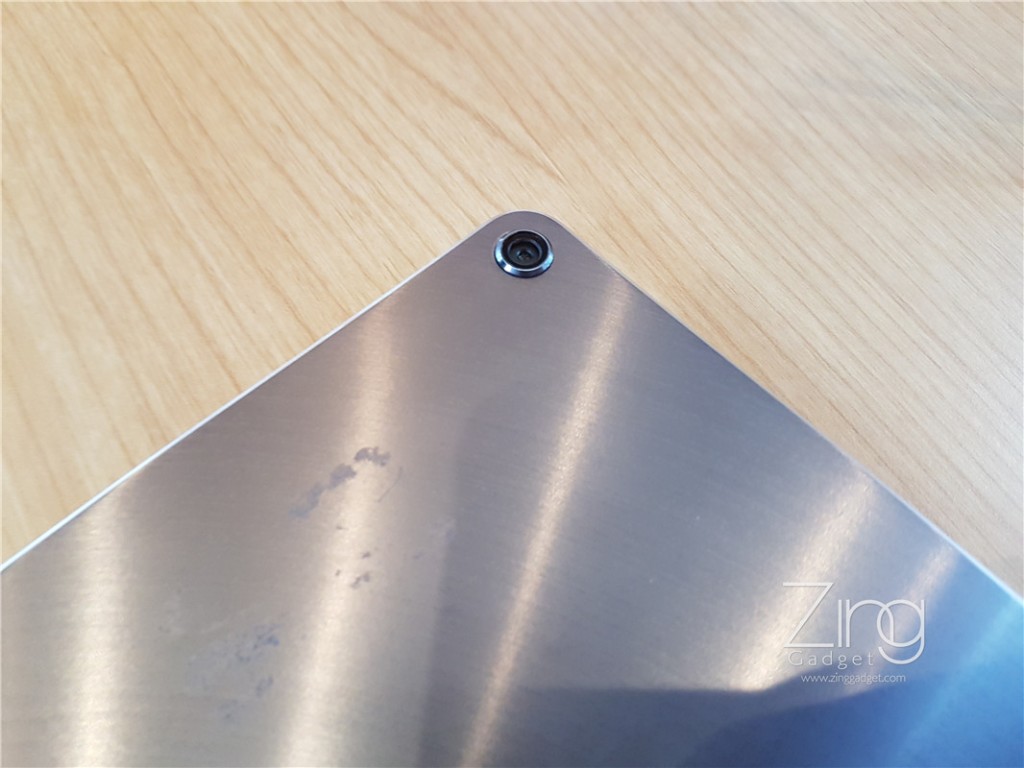 A 13MP camera on its back.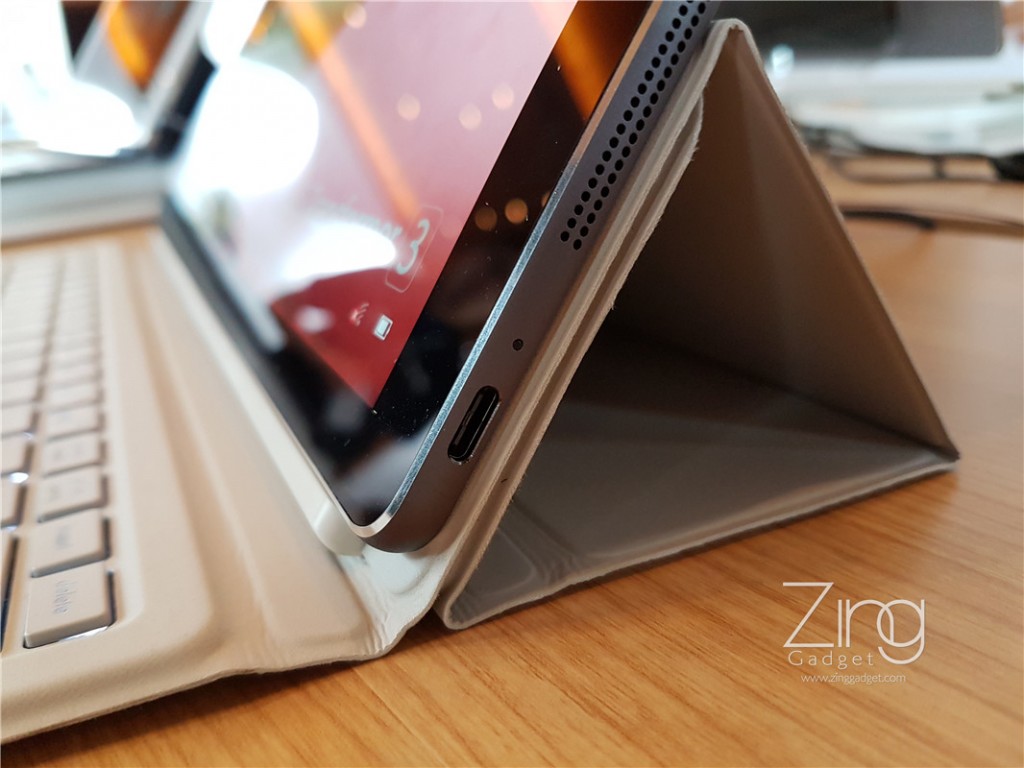 USB Type C on the Transformer 3 offers data transfer up to 10Gbps.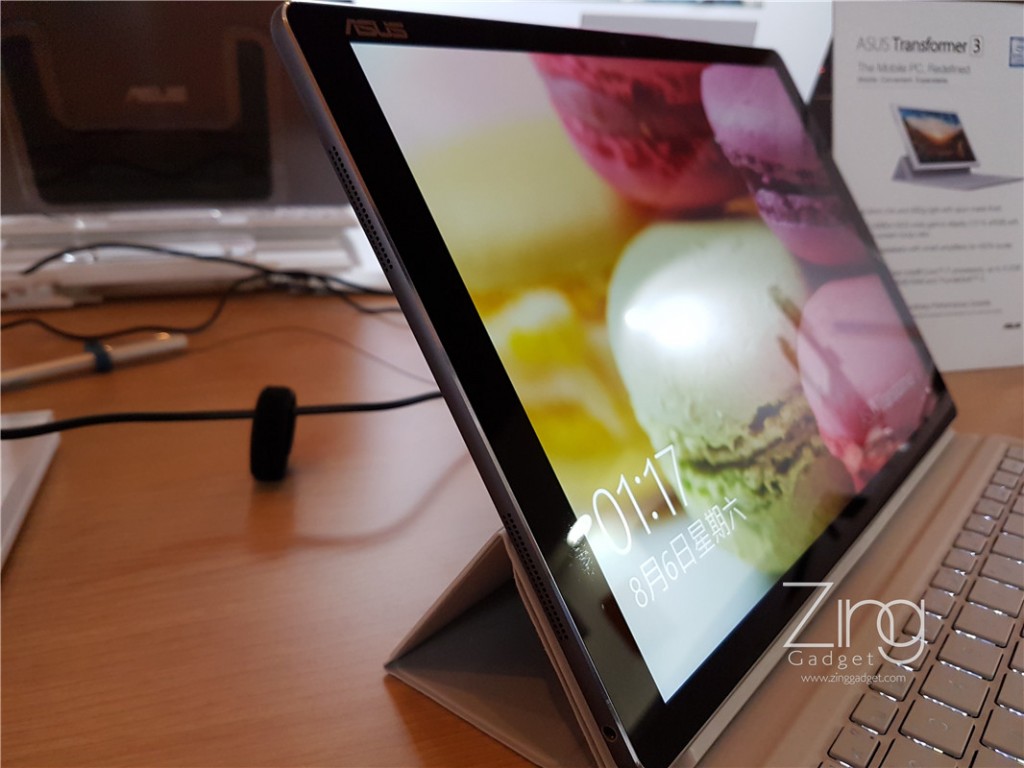 Transformer 3 comes with 4 stereo speakers and a thin keyboard with 1.4mm travel distance. The device is only 6.9mm thick at weights at 695g which is even lighter than iPad Pro.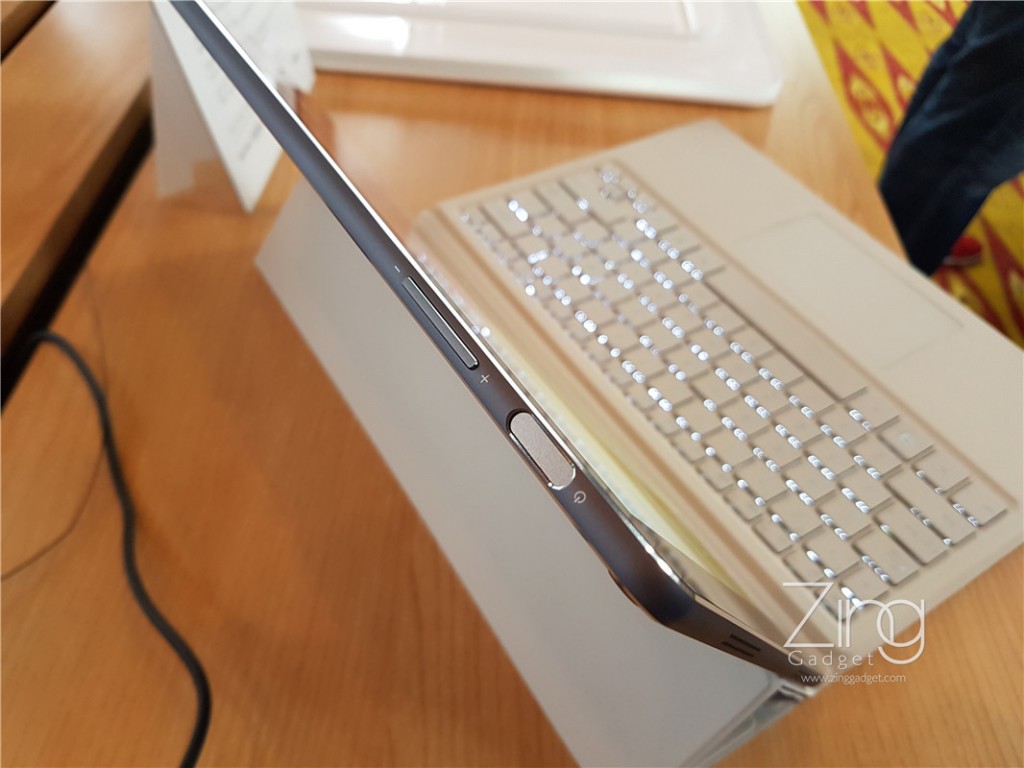 All controls buttons are located on the top.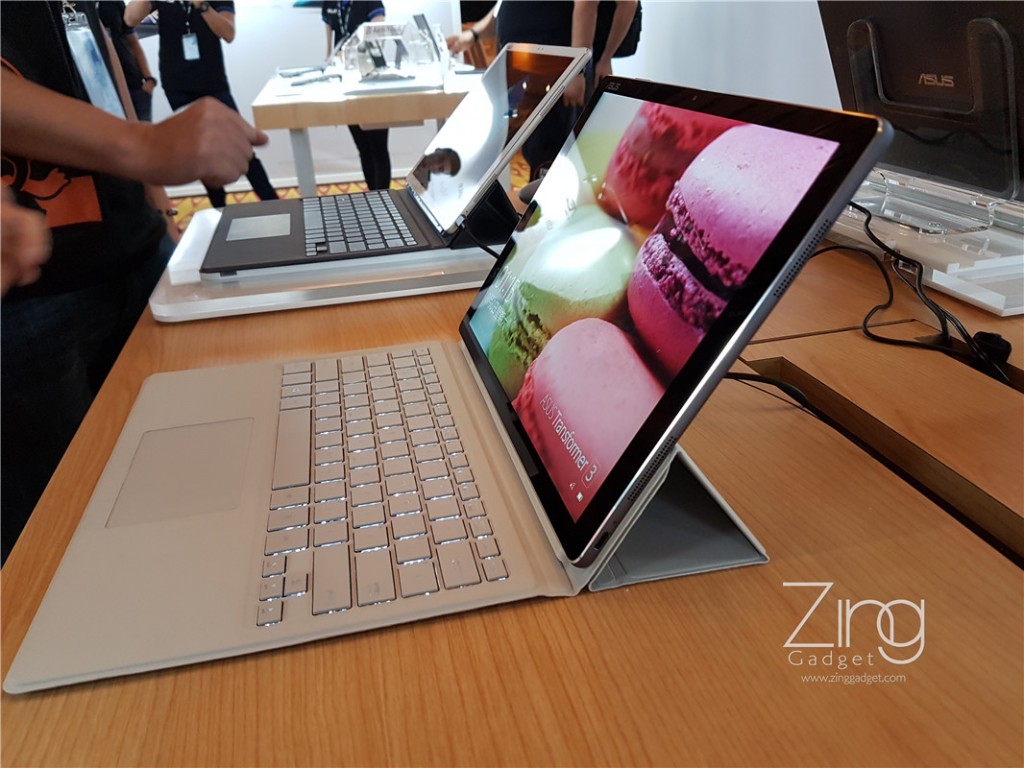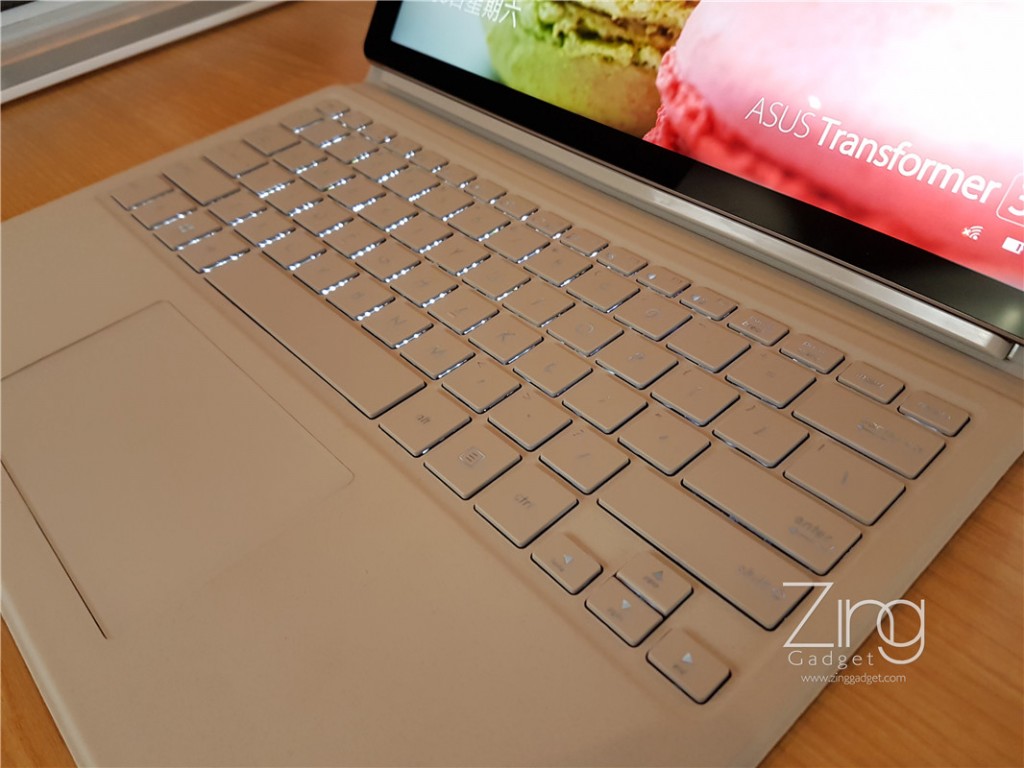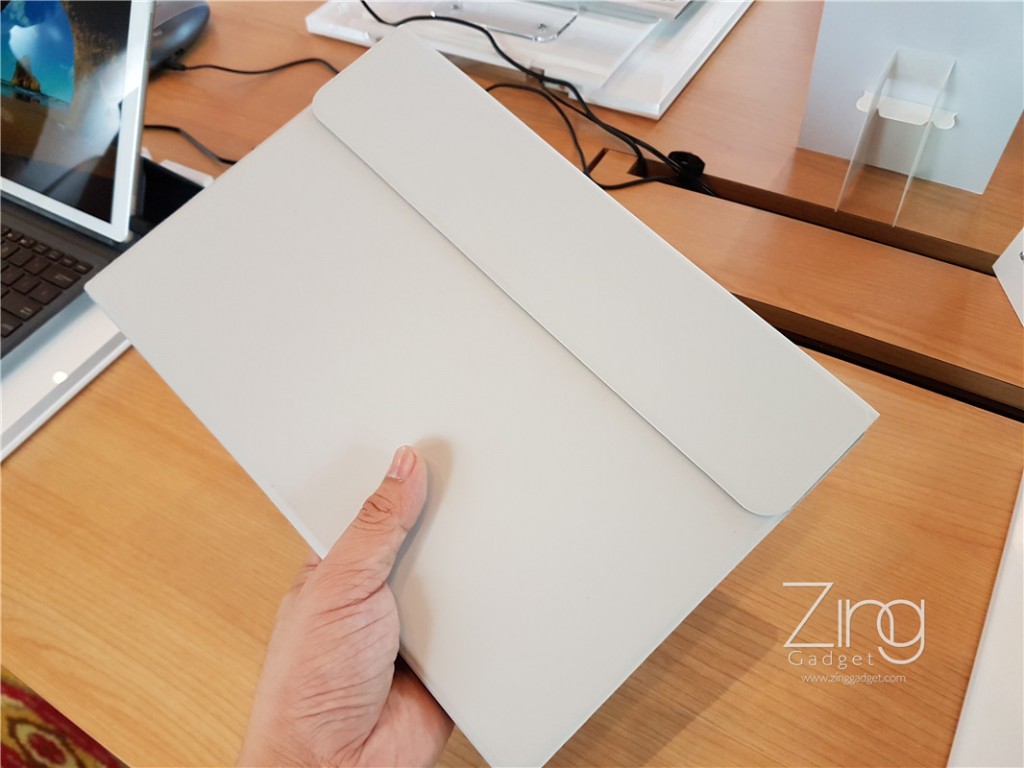 Despite being a thin keyboard with 1.4mm button travel distance, this keyboard comes with a backlight!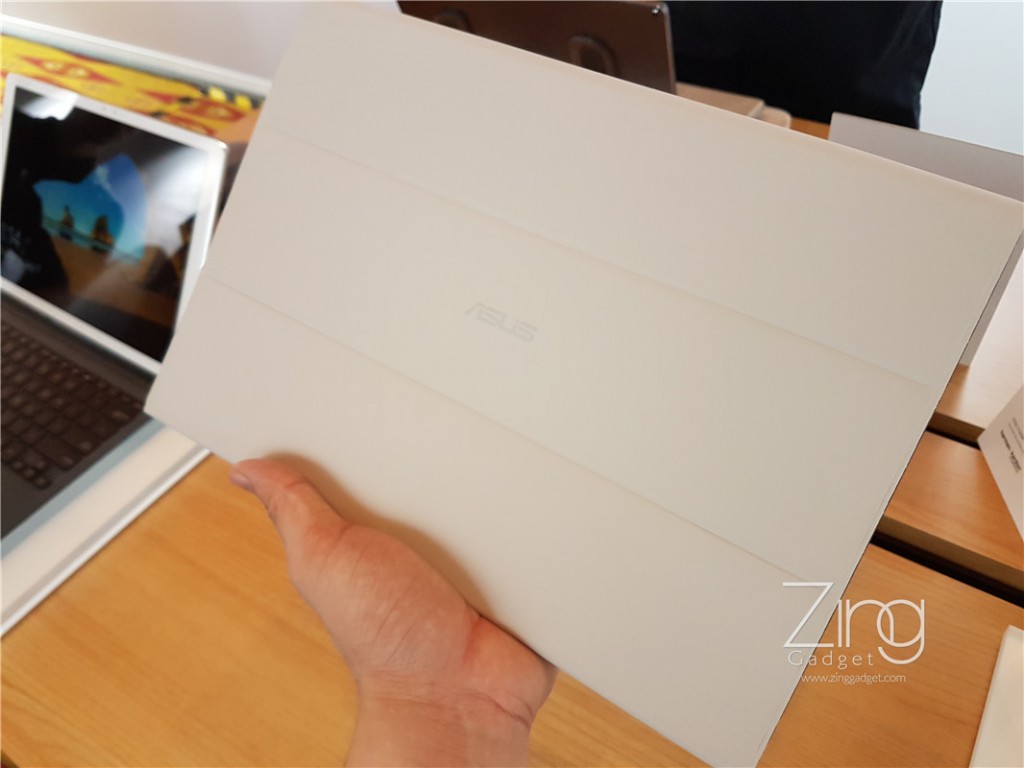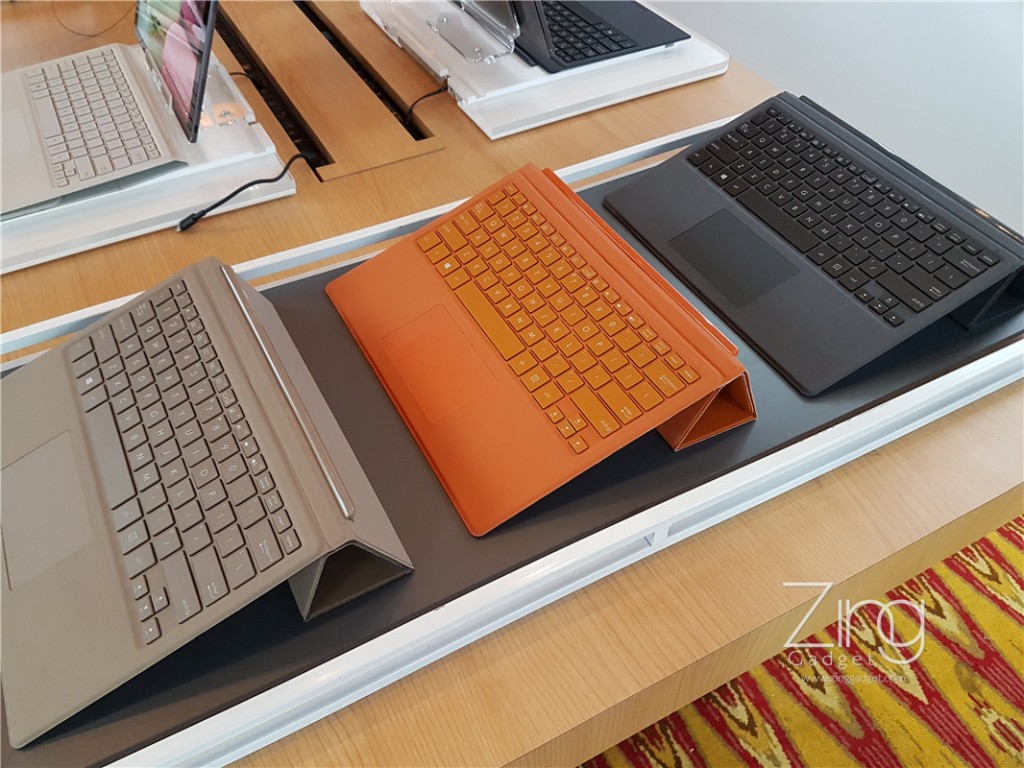 The keyboard protection cover comes in 3 different colour up for grab.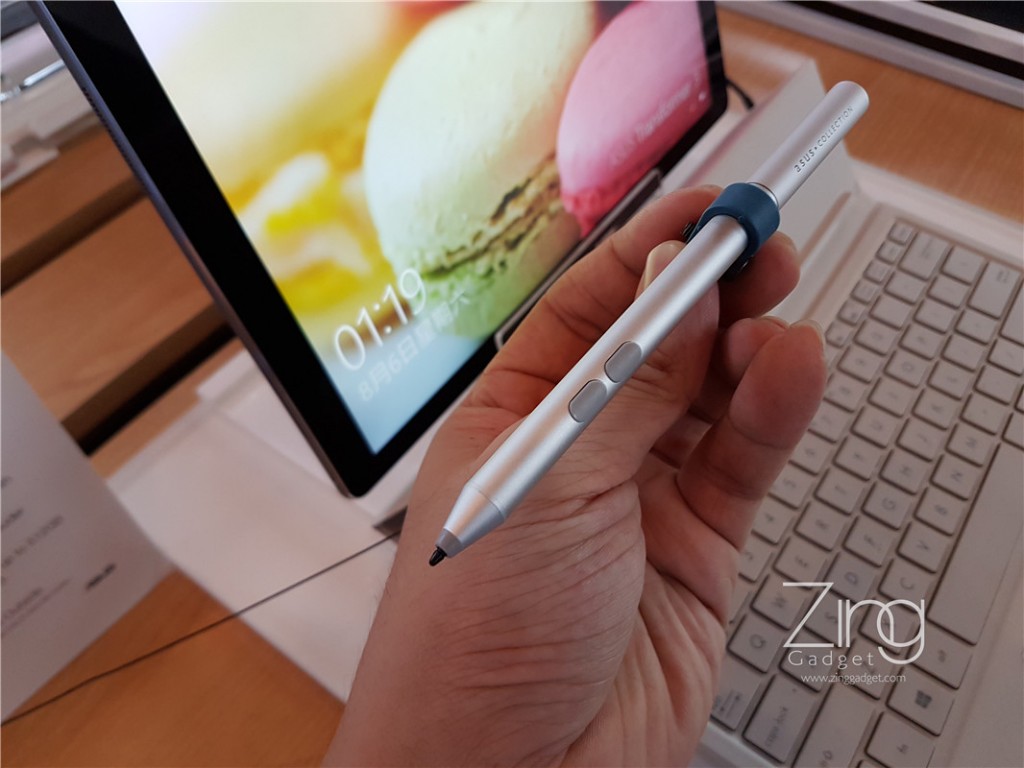 There is also a specific stylus that comes along with each Transformer 3 that support 1024 levels of pressure which uses like a pen!
The ASUS Transformer 3 is only priced at RM3199 which comes with all the accessories including ASUS Pen and keyboard.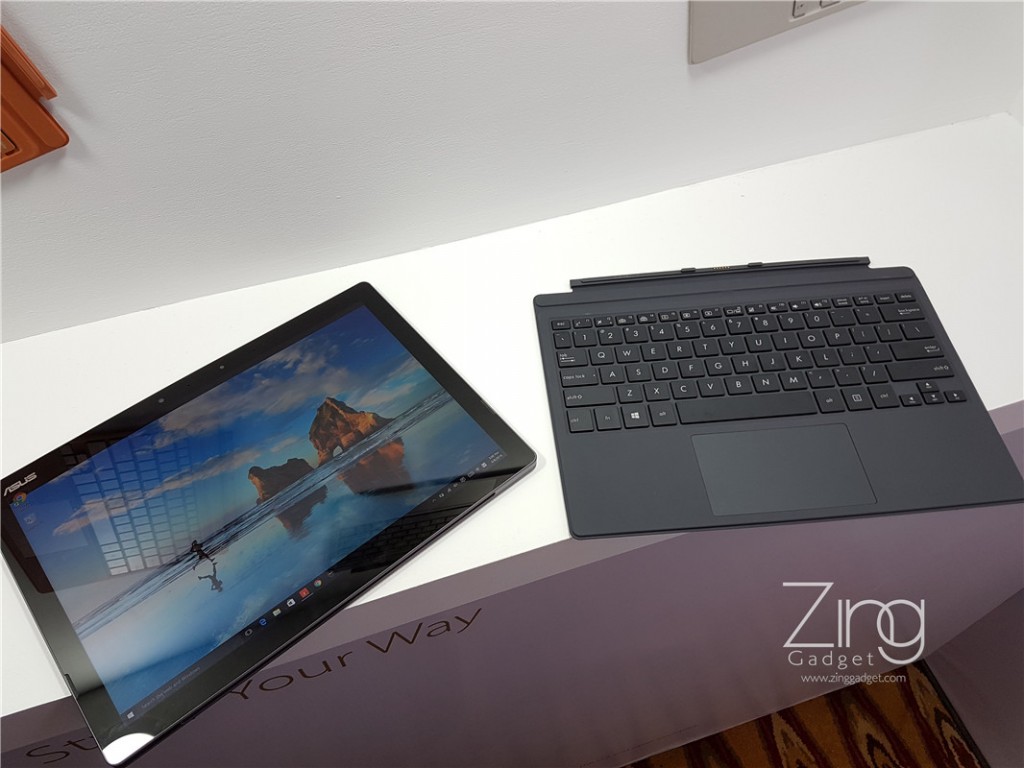 ASUS Transformer 3 Pro:
12.6 inches 3K display
Intel Core i7 6500U
16GB LPDDR3 RAM
512GB PCIe Gen3 x 4 SSD
13MP rear camera
Intel Thunderbolt 3
ASUS Transformer 3 Pro Keyboard
ASUS Pen
RRP:RM6999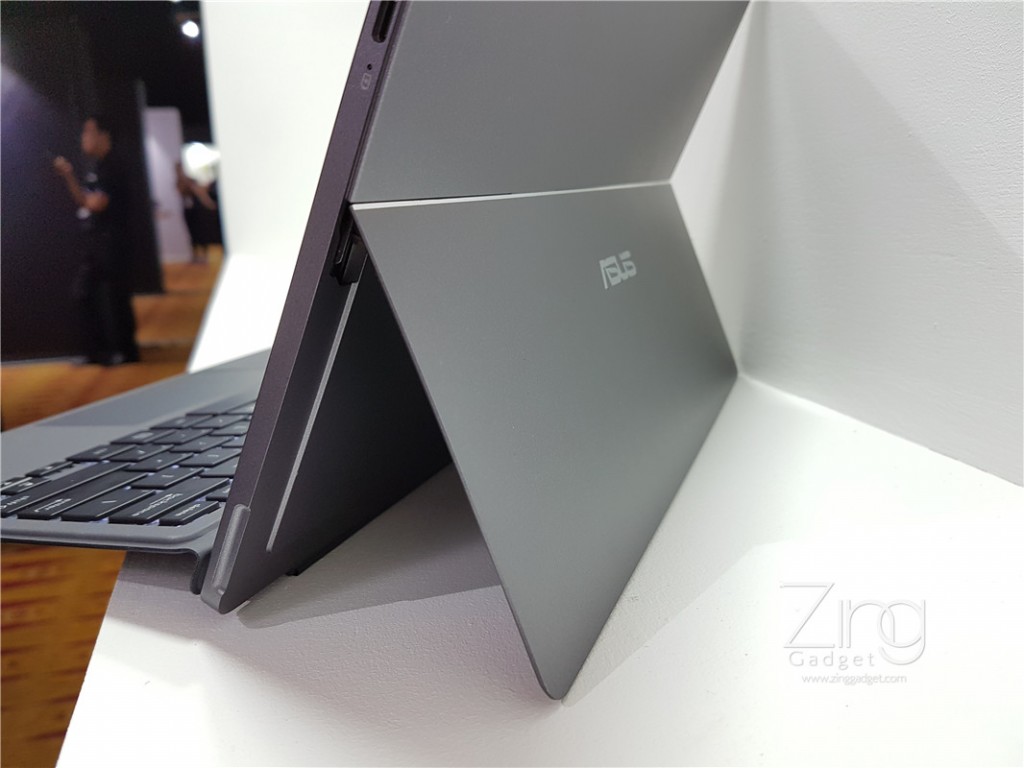 The Transformer 3 Pro acts similar with the Microsoft Surface Pro 4 with a thickness at 8.35mm while the support stand can be expanded to 170 degree.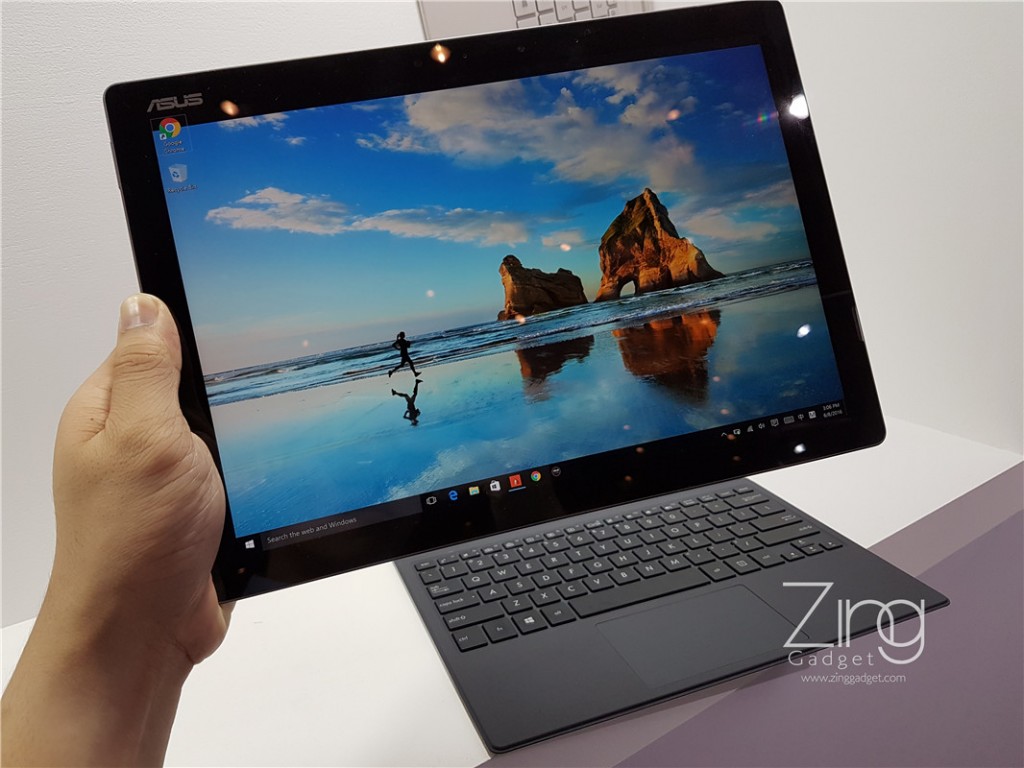 The 3K display on the Transformer 3 Pro is much more vivid at 275ppi compared to Surface Pro 4 with 267ppi.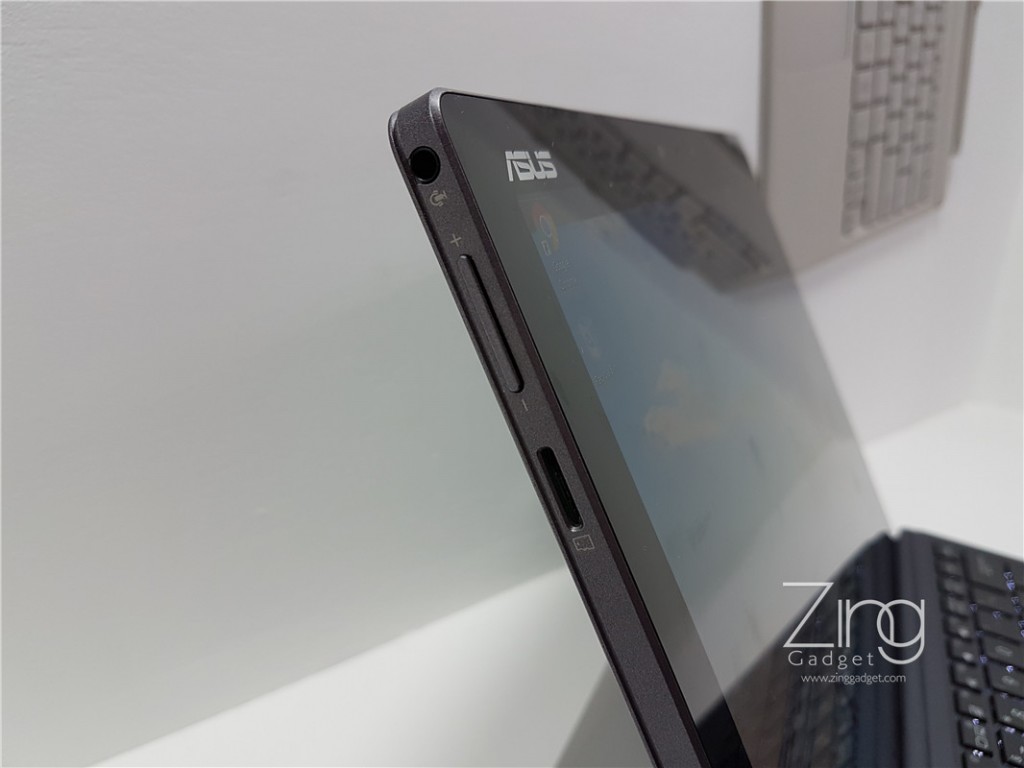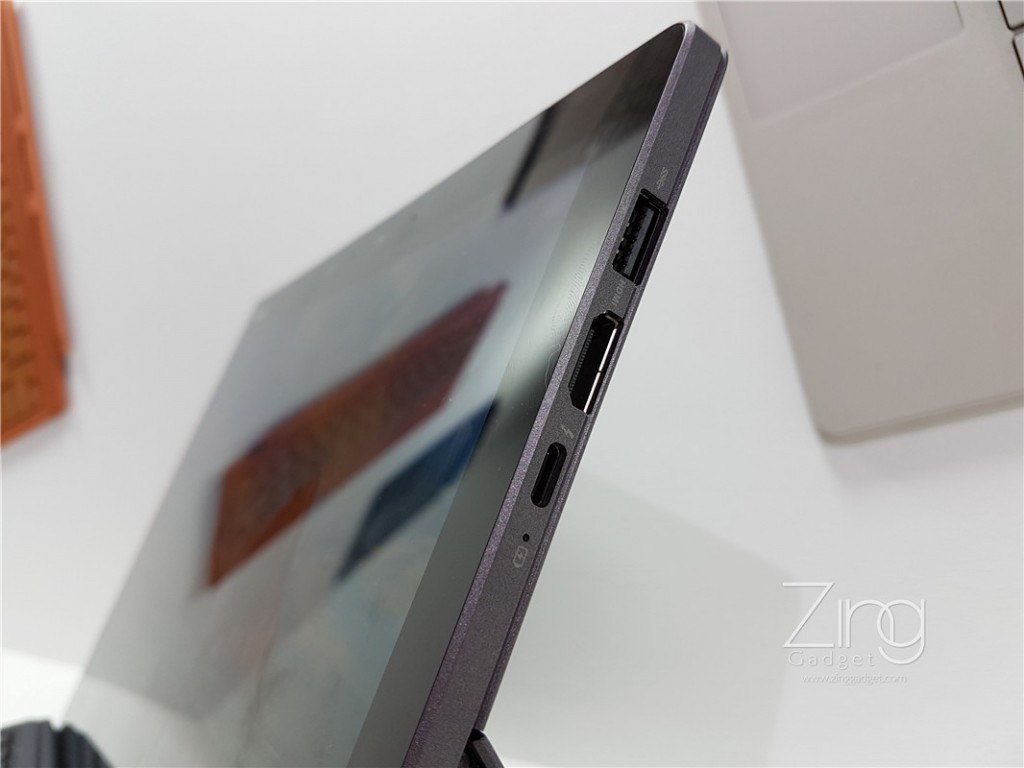 The Transformer 3 comes with several I/Os which includes USB prot, USB Type C port, HDMI port, A Hub Transformer Pro can further extends its connection with 2 more USB, Ethernet LAN, VGA, HDMI, earphone and microphone jack along with SD card reader.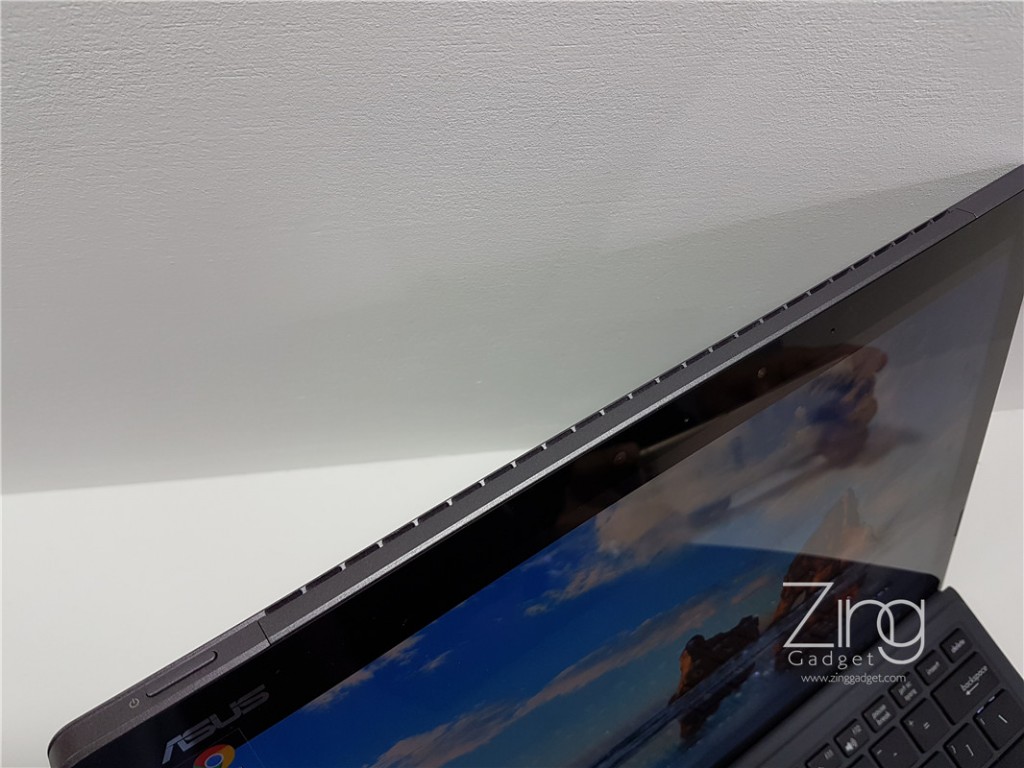 Transformer 3 Pro comes with an extra vent on the top .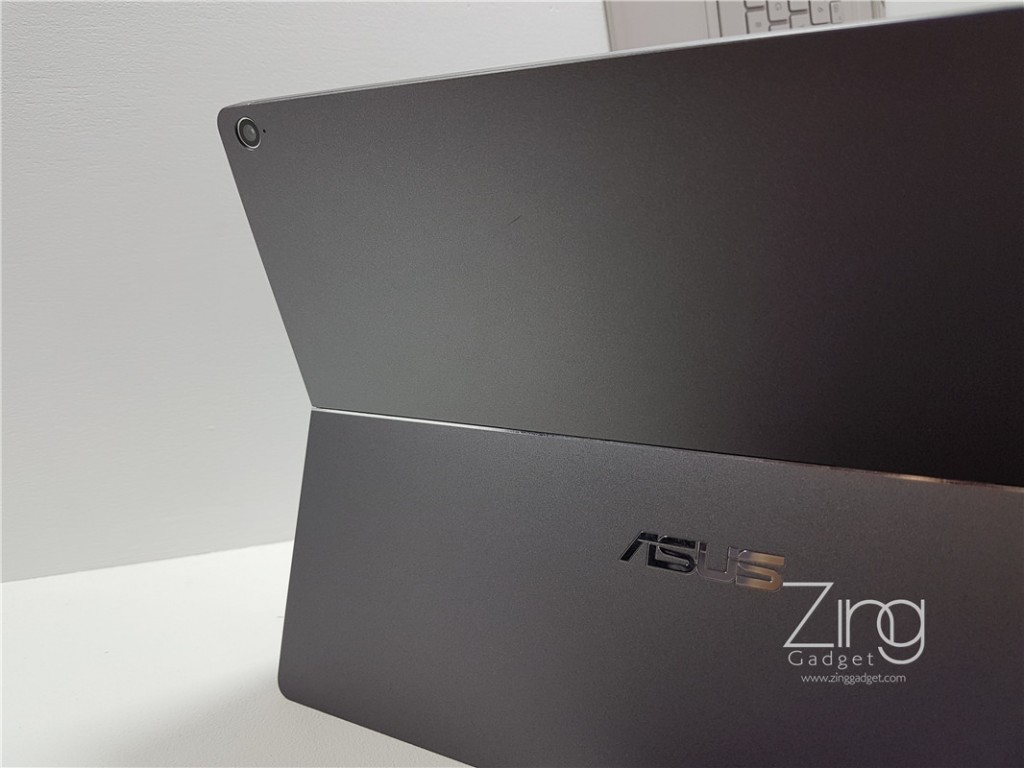 Transformer 3 Pro also comes with a 13MP rear camera as seen on Transformer 3.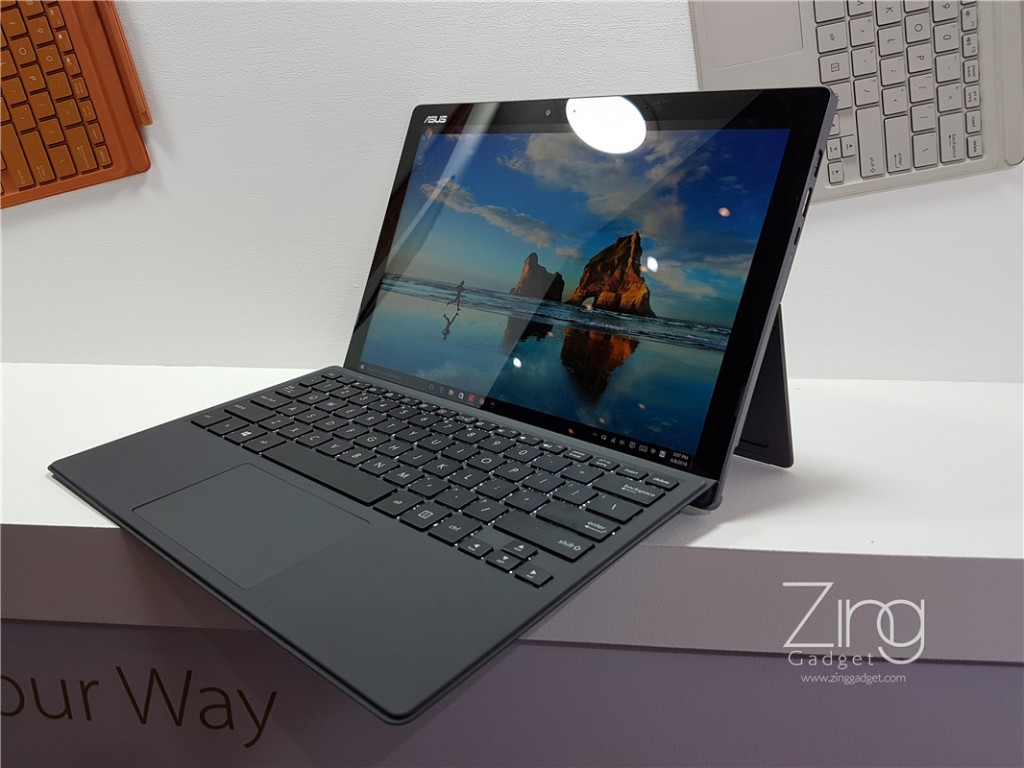 Despite being another Transformer laptop, this keyboard pouch also comes with background lightning while offers adjustable elevation for ergonomic typing experience.
On the other hand, the Transformer 3 is priced at RM6999 which includes all the accessories such as ASUS Pen and its keyboard pouch.