The ASUS Zenfone 3 and its variant has just launched recently from RM799 with the hardwares varies according to model. This time, ASUS has completely changed the design of the Zenfone along with its hardware, which it is now powered by Qualcomm chipset instead of Intel Atom processor in both previous Zenfone models. Let's have a quick glance on all aspect of the exterior!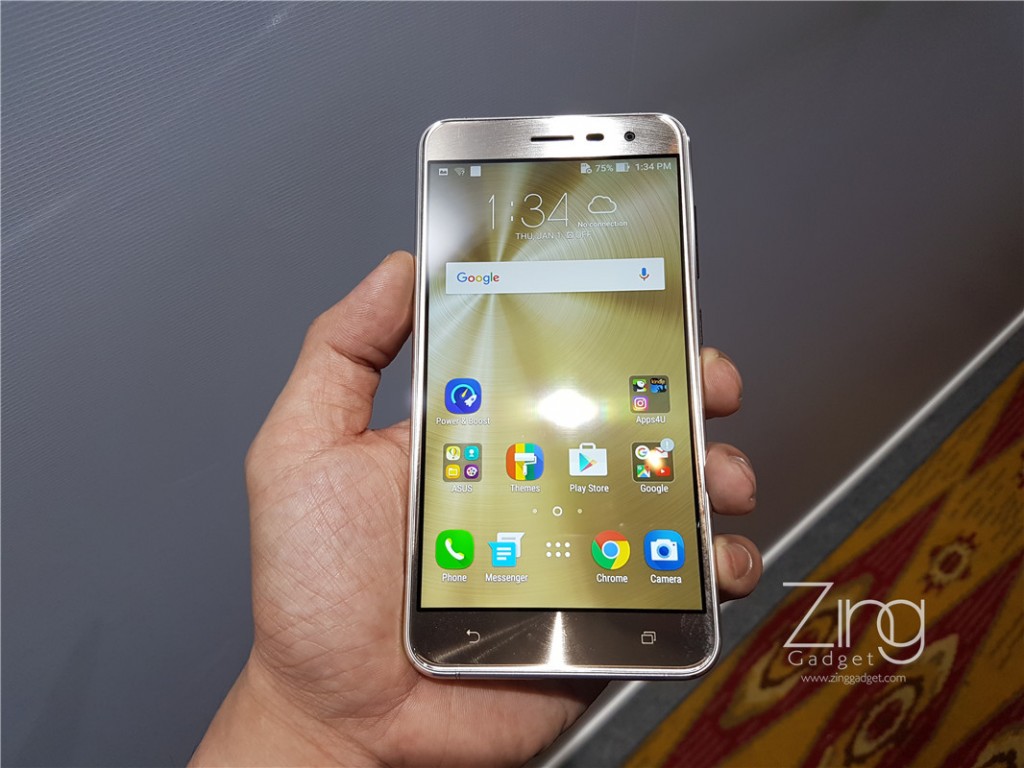 The reflective metallic bar has now expanded to the entire front panel which now reflects under light. The front and the rear panel are now covered by 2.5D glass that provides the best visual and aesthetic experience to the user. Our model (on the hand) belongs to 5.5 inches Zenfone 3.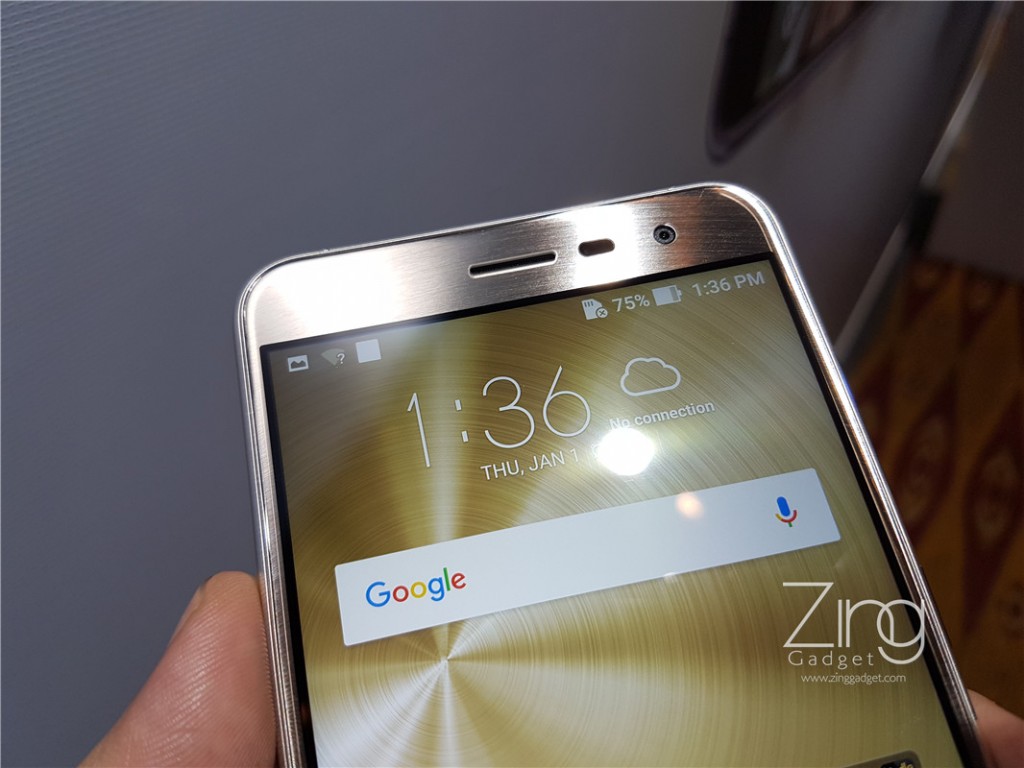 Speakers, front facing camera and proximity sensor are located on the top.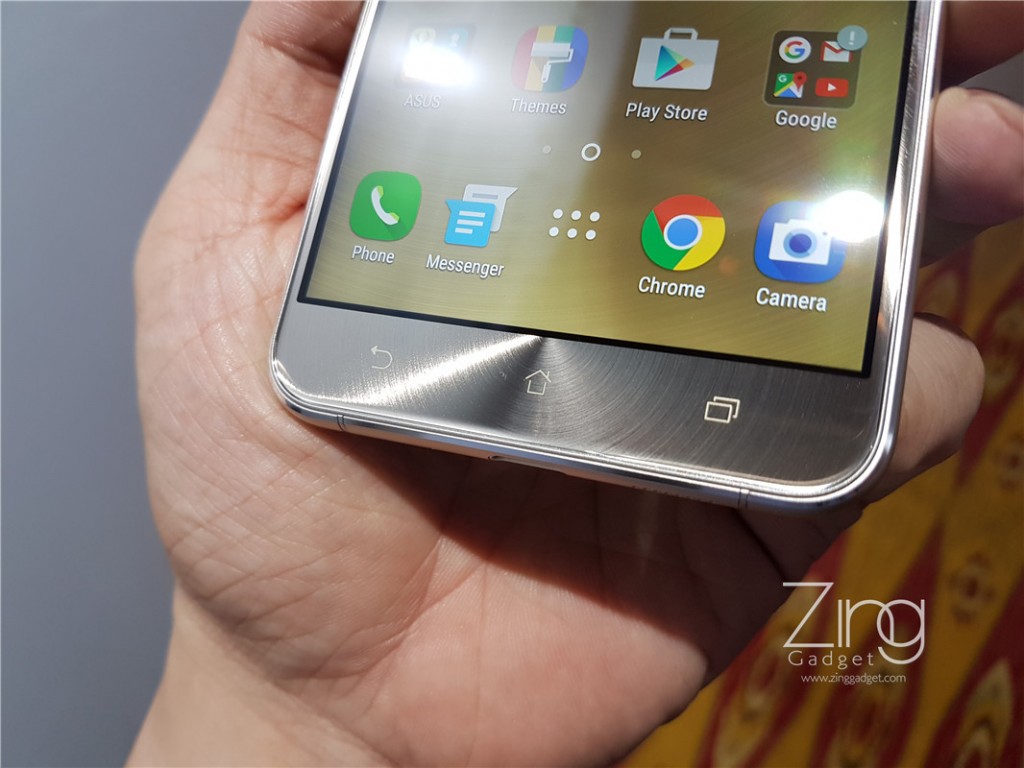 There is also a few capacitive touch navigation keys on the bottom which doesn't comes with background lightning. This could make night time usage much more difficult.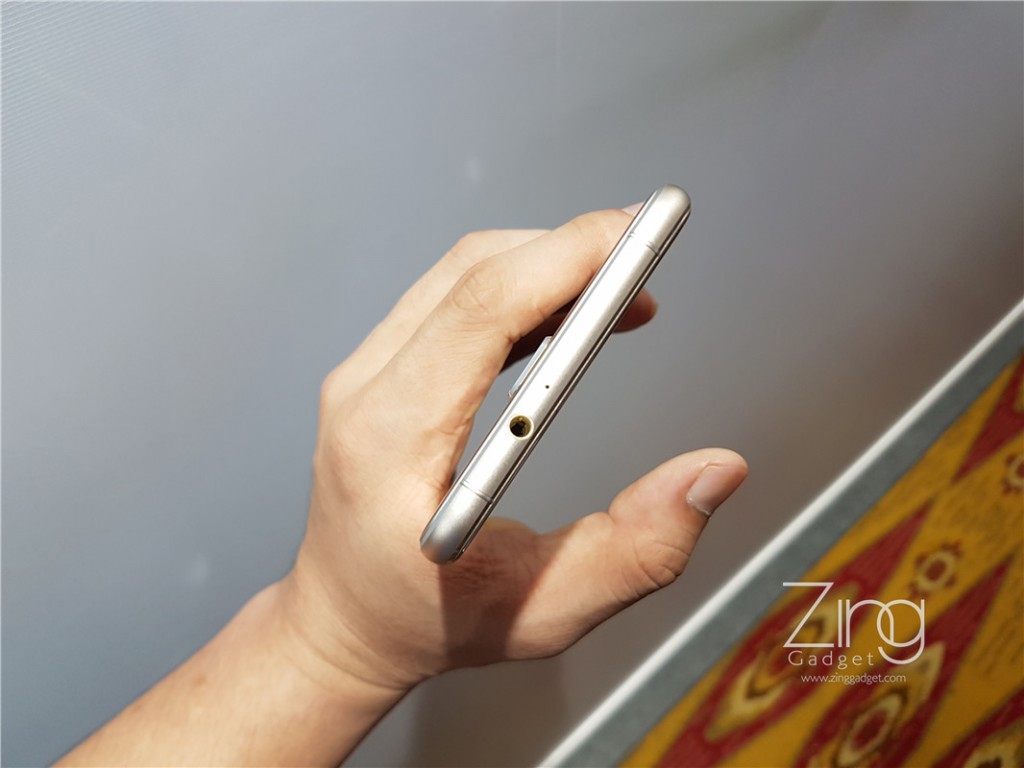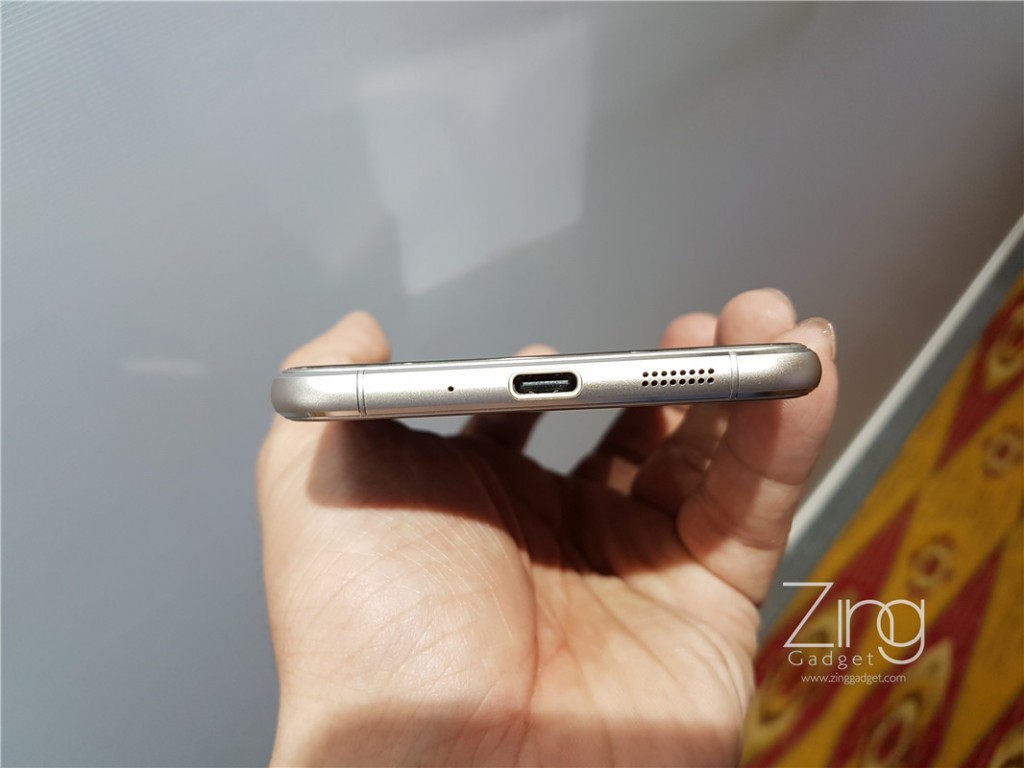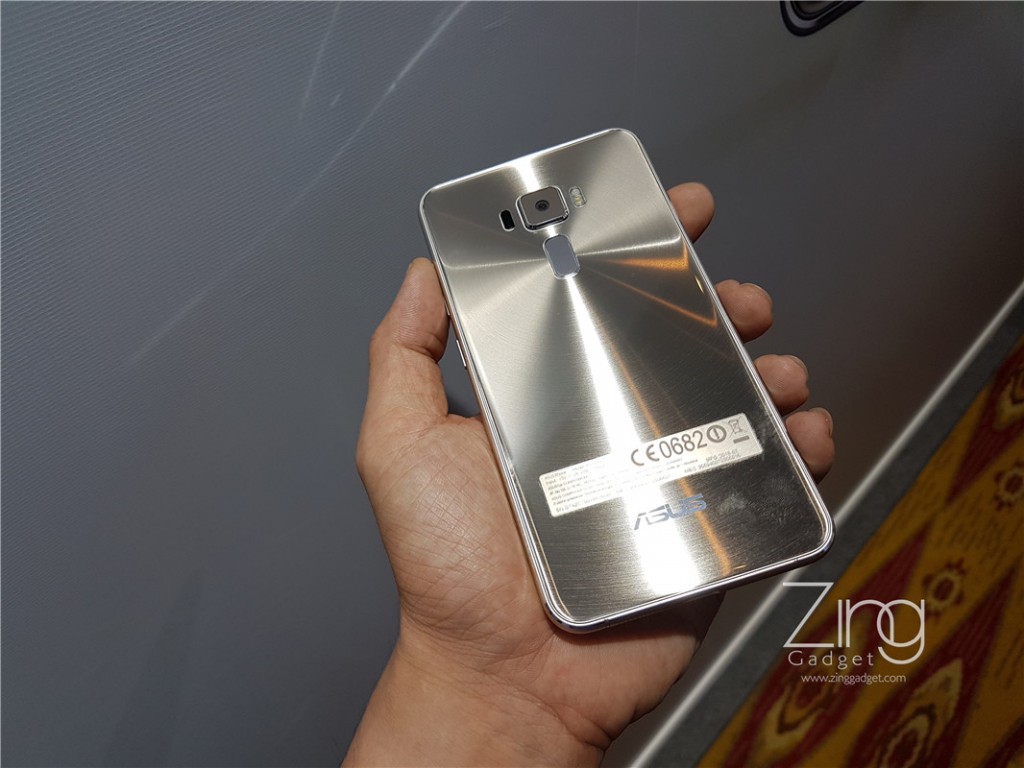 The 2.5D glass on top of the metallic panel makes the light reflects around a center point. This highly reflective glass panel is also a fingerprint magnet that we suggest you to wipe it often or use an additional protective case to avoid staining of fingerprints.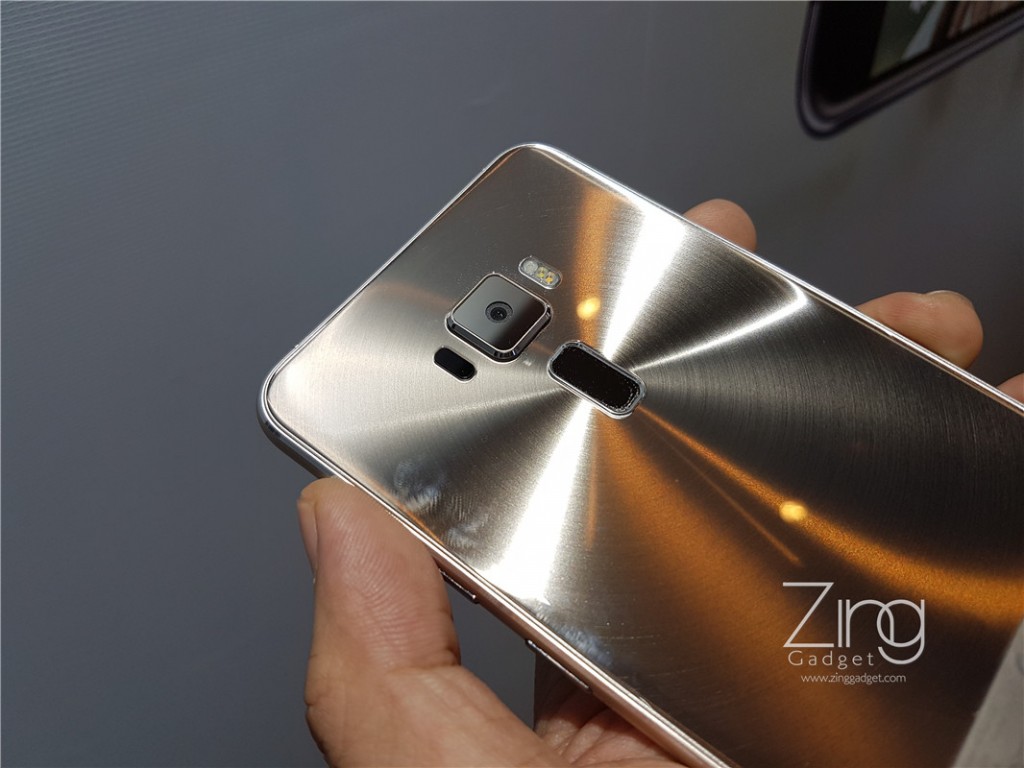 The rear camera is also slightly protruded and comes with a dual LED flash light on the right.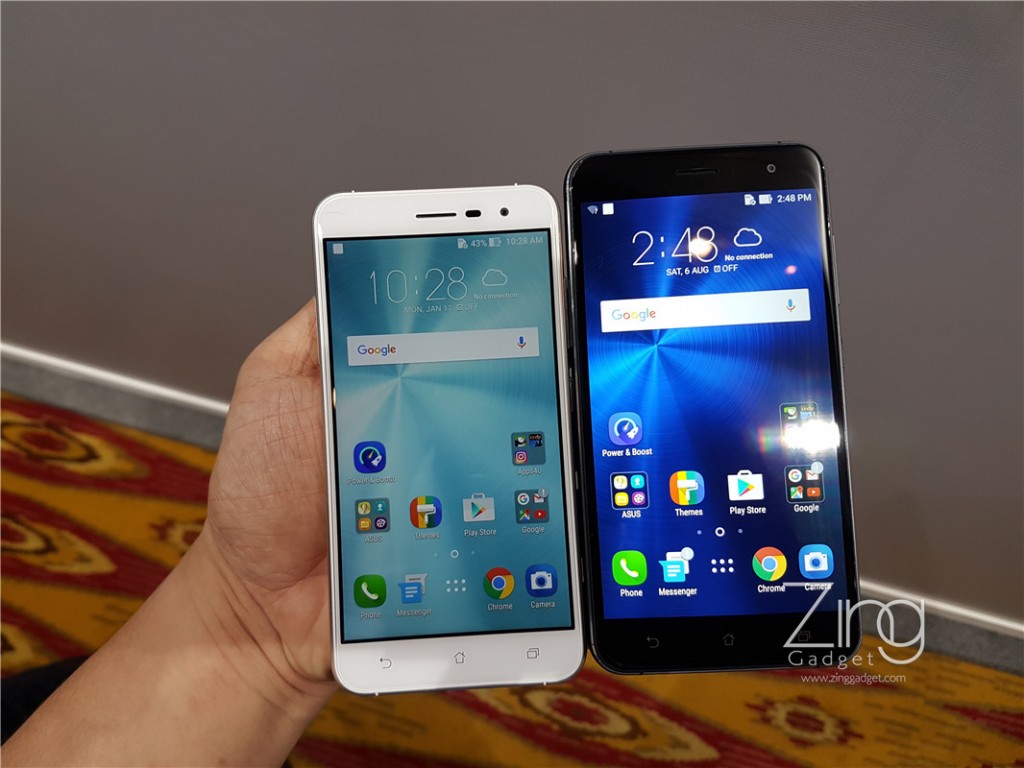 5.2 inches and 5.5 inches Zenfone 3 next to each other.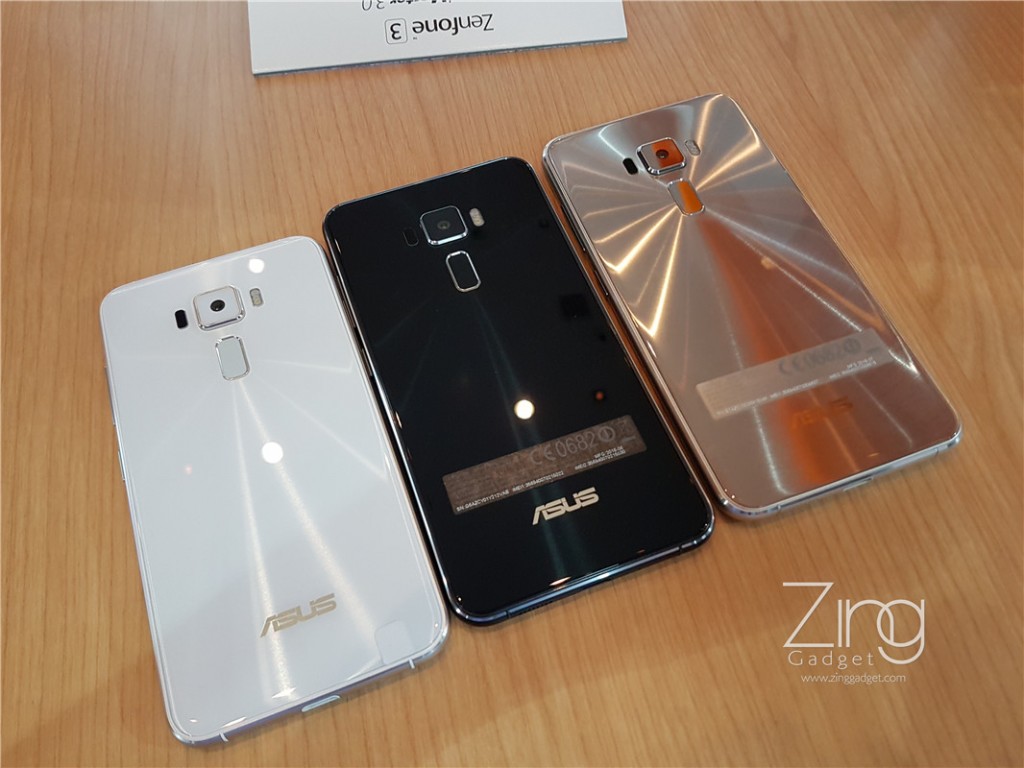 Currently the Zenfone 3 is available in white, gold and black and the coral blue Zenfone 3 will be officially available by September.