Known for making smartphones, Samsung also had launched some gadgets such as the Gear VR and the Gear 360. With more and more virtual reality supported platform and video format supported on social media across devices, Samsung begins its venture into the world of 360 videos that makes virtual reality available for everyone. The Gear 360 which we will be touching on today is a gadget that can takes 360 full panoramic pictures and videos (without dead corners) without the need of professional hardware and software.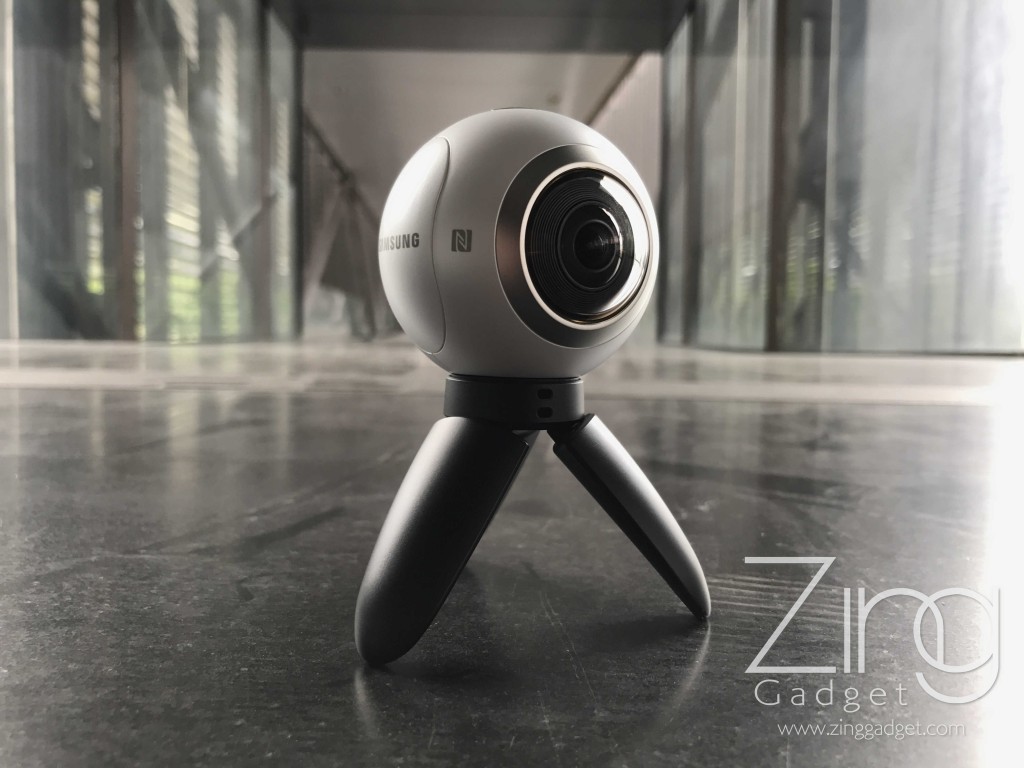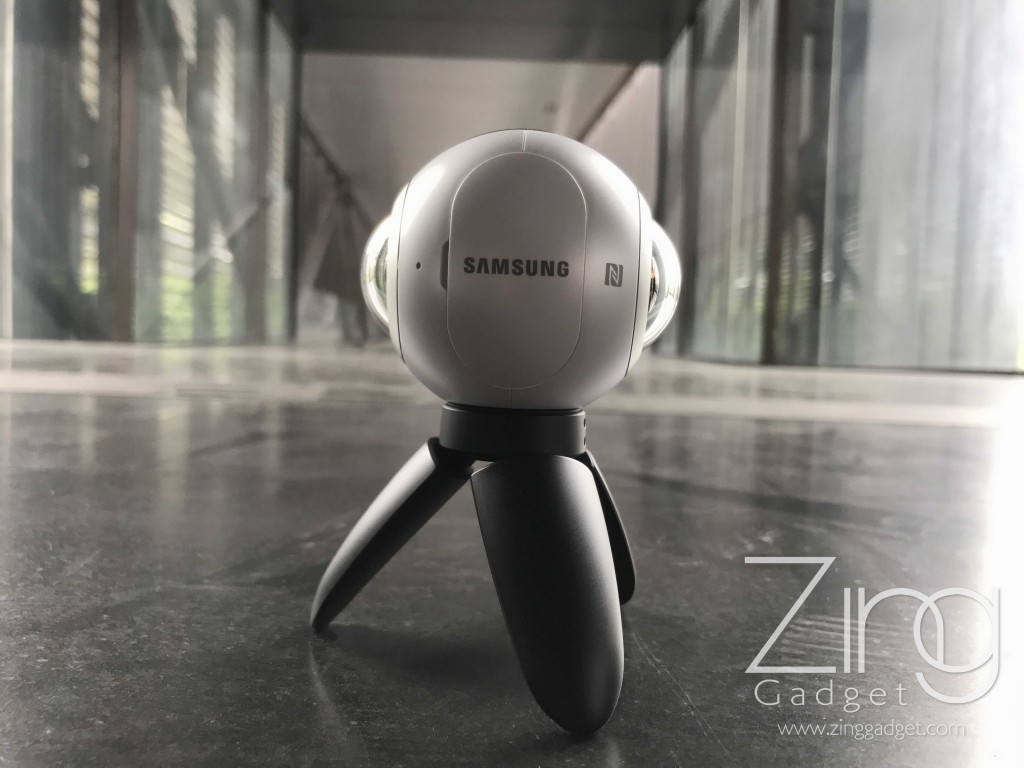 It's a tiny spherical shaped camera support by the 3 small foot. The camera is able to capture up to 15 megapixels resolution with f/2.0 aperture and fish wide angle fish eye lens. The best video quality produced with the Gear 360 is at 3840 x 1920 resolution that is beyond decent.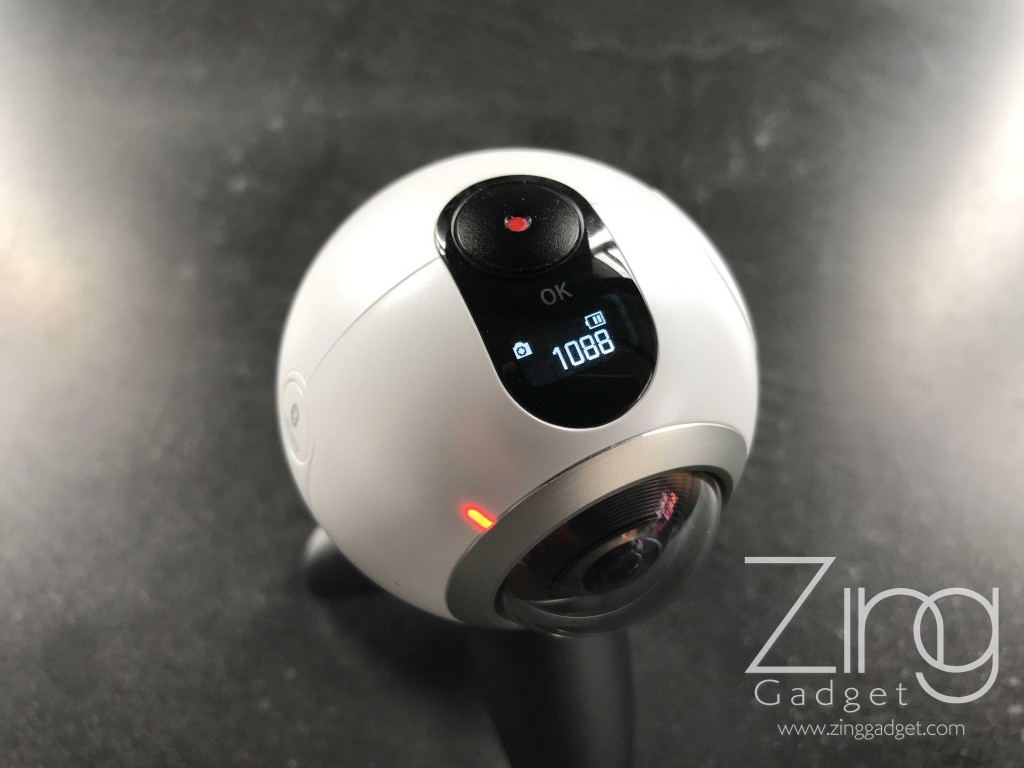 A small LED display that shows the battery, time and other option. Camera shutter key is located right at the top.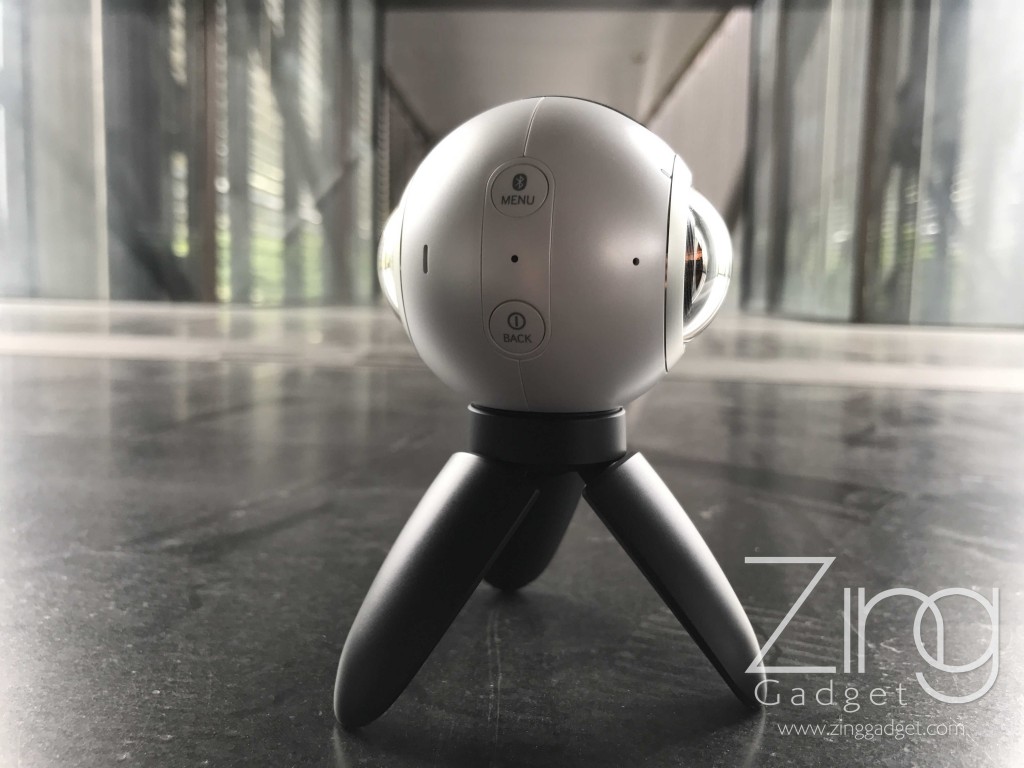 As it support of NFC and WiFi Direct, the Gear 360 can achieve stable connection seamlessly with Samsung smartphones such as Galaxy S6, Galaxy S6 Edge, S6 Edge Plus, Note 5, S7 and S7 Edge through Gear 360 Manager app.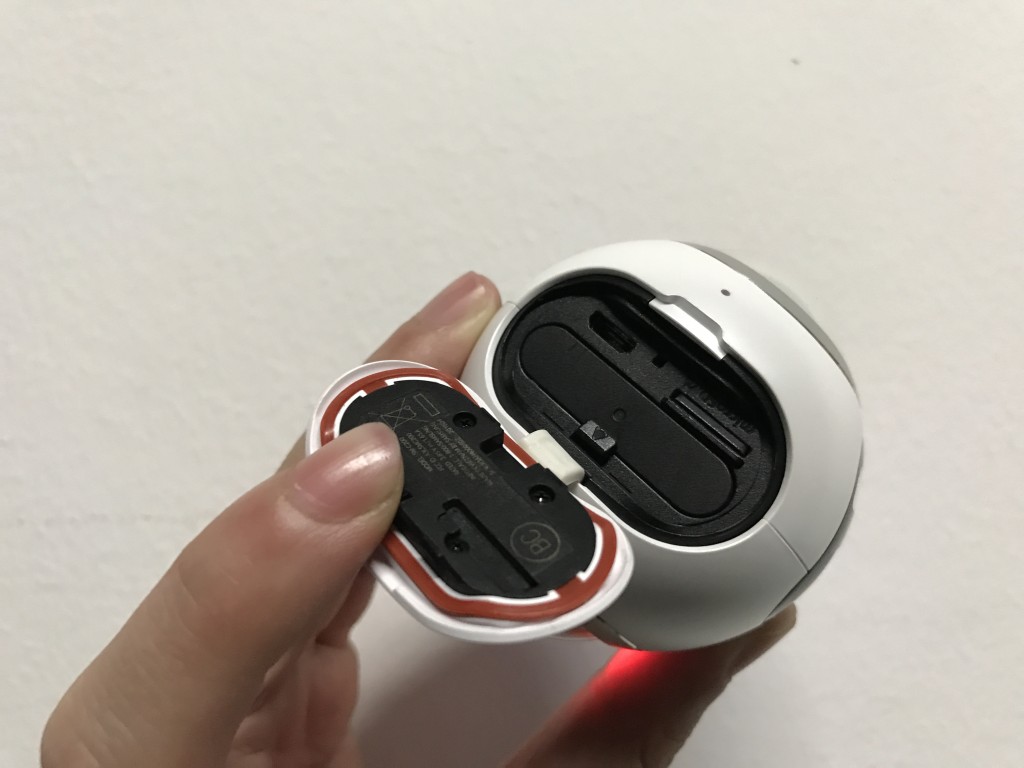 The battery, microSD slot and MicroUSB charging port are hidden inside the protective cover.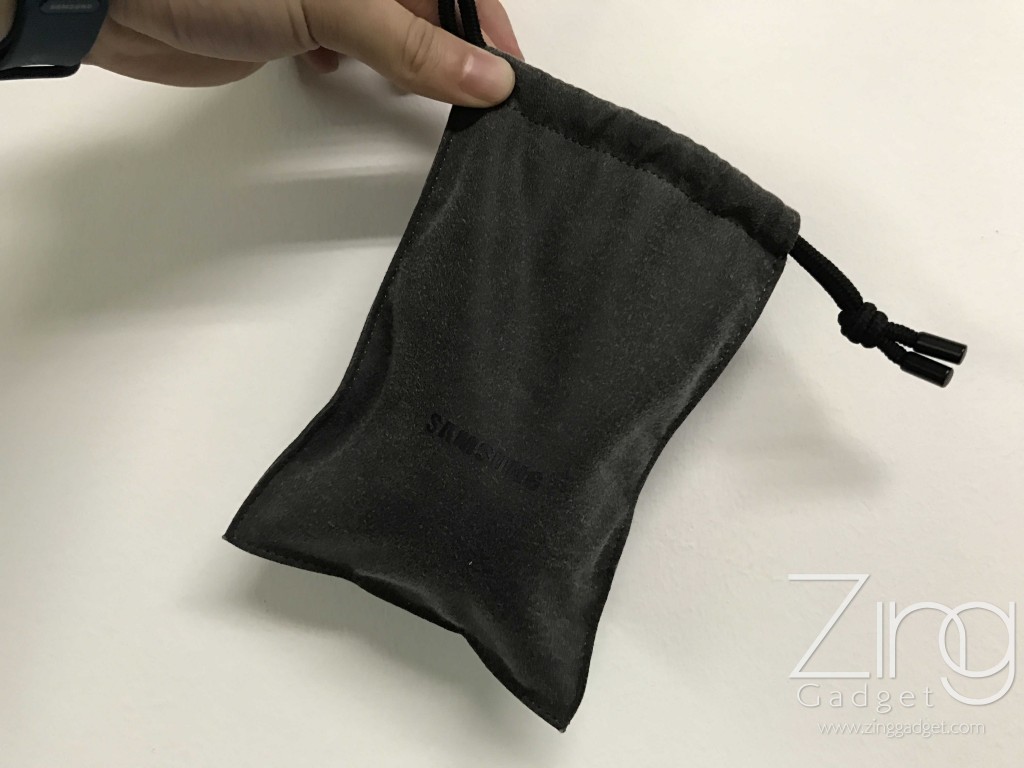 Sized at 66.7 x 56.2 x 60mm, the Gear 360 is extremely portable which can taken out, grab it on your palm and shoot whenever your like. The camera also works well with water splash but not shooting under water, since it is only IP53 resistant.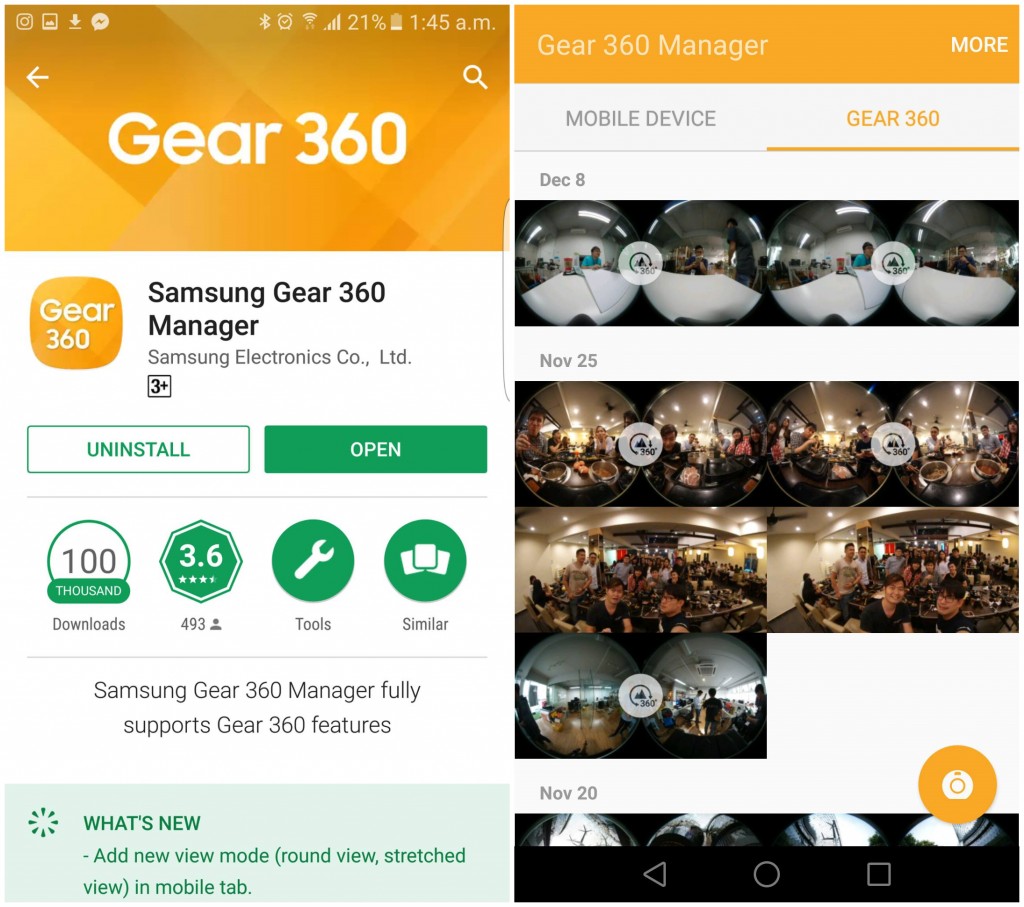 As Samsung Gear 360 can operate independently by itself, user can sync and view the video through the Gear 360 app which is only available for certain Samsung flagship listed above.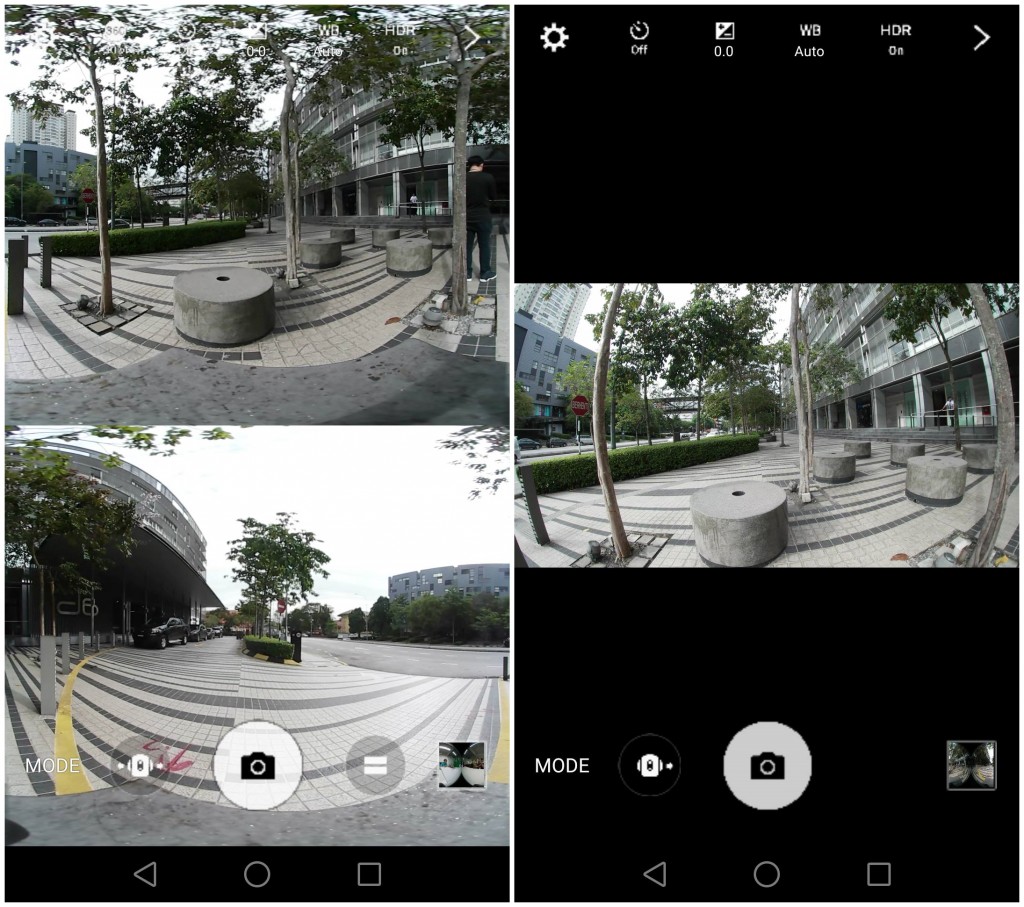 After 5 seconds of establishing connection, you can view what the Gear 360 is capturing through your smartphone. The application also allows the adjustment of picture size and control other setting right on the smartphone.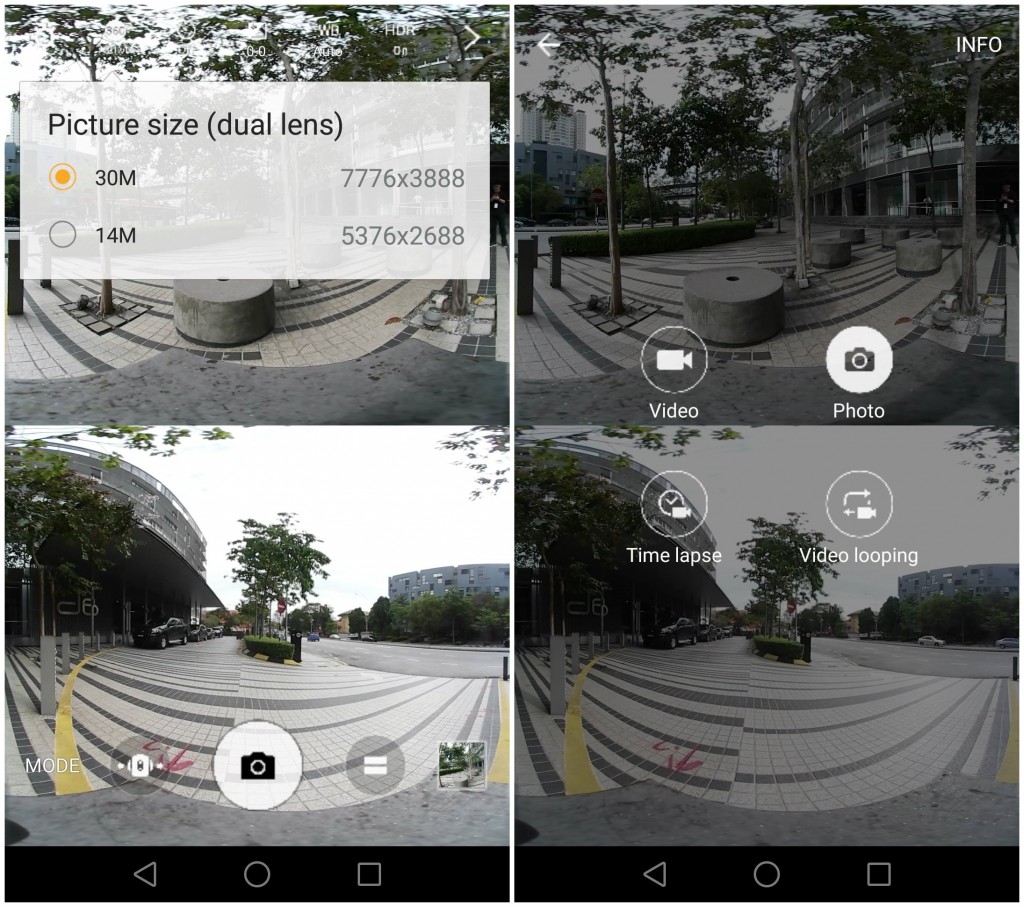 The Gear 360 support up to 30M picture quality and can capture through 4 modes which are shot, video, delayed video capture and video looping. The camera supports auto HDR and has ISO ranged from 400 to 6400.
Let's see some sample shots below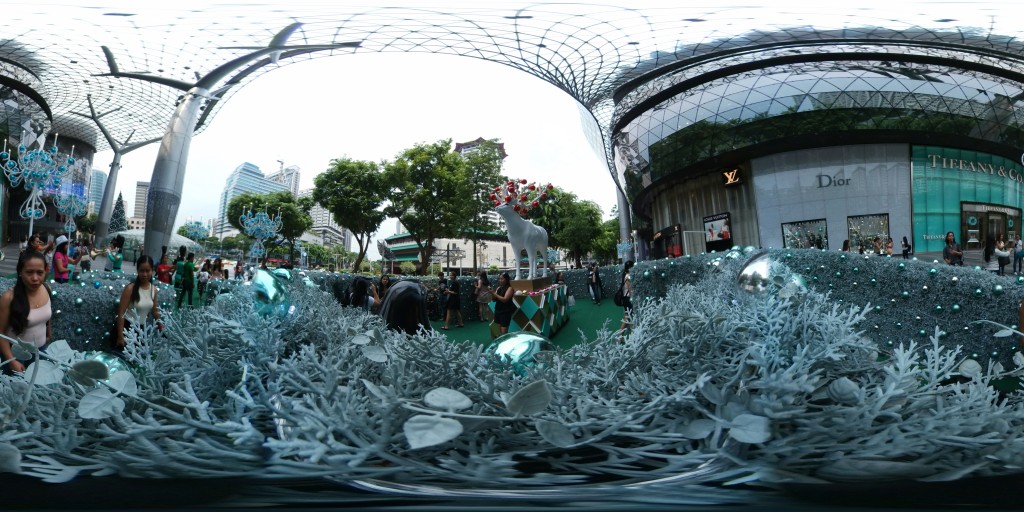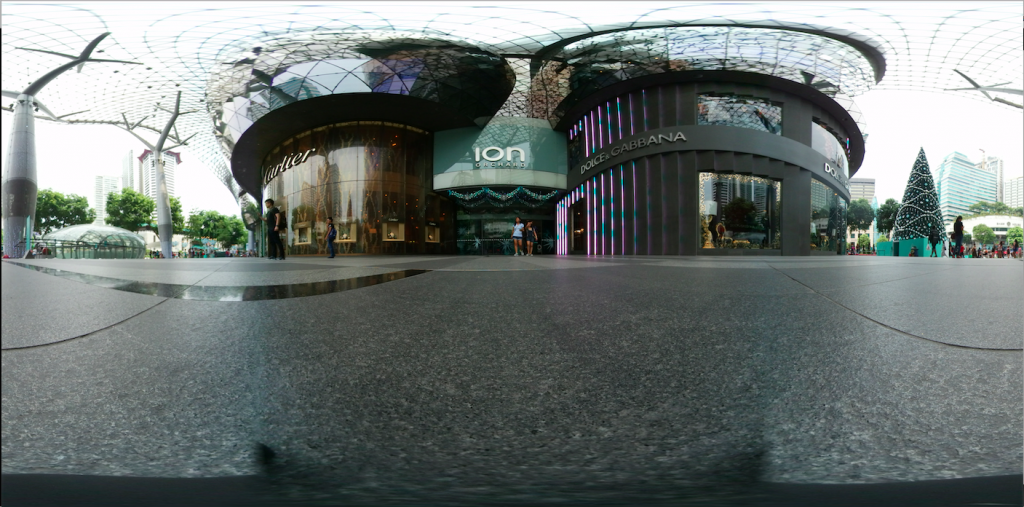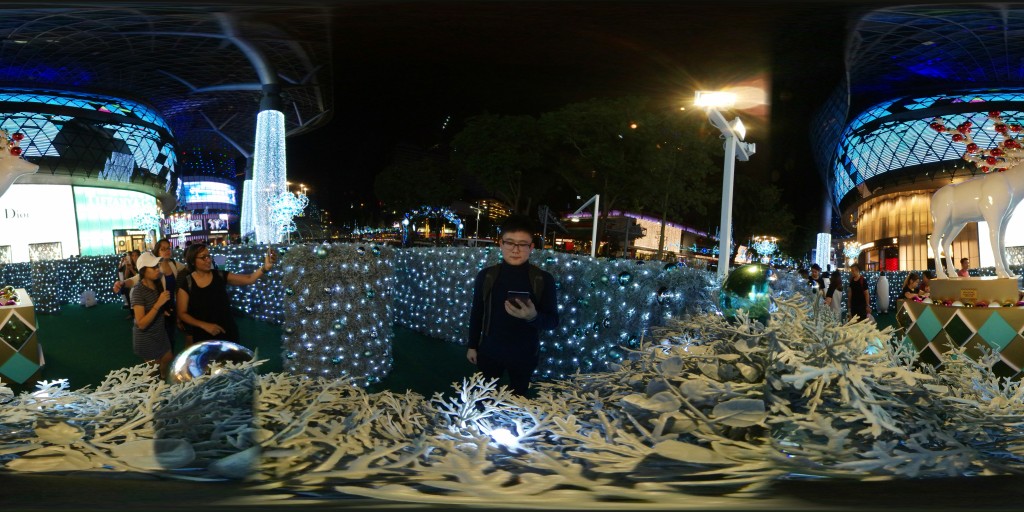 Pictures taken in day and night are pretty decent despite there is some minor flow. The camera has some minor room for improvement and given that the Gear 360 is the Samsung first generation of 360 video camera, it's forgiven.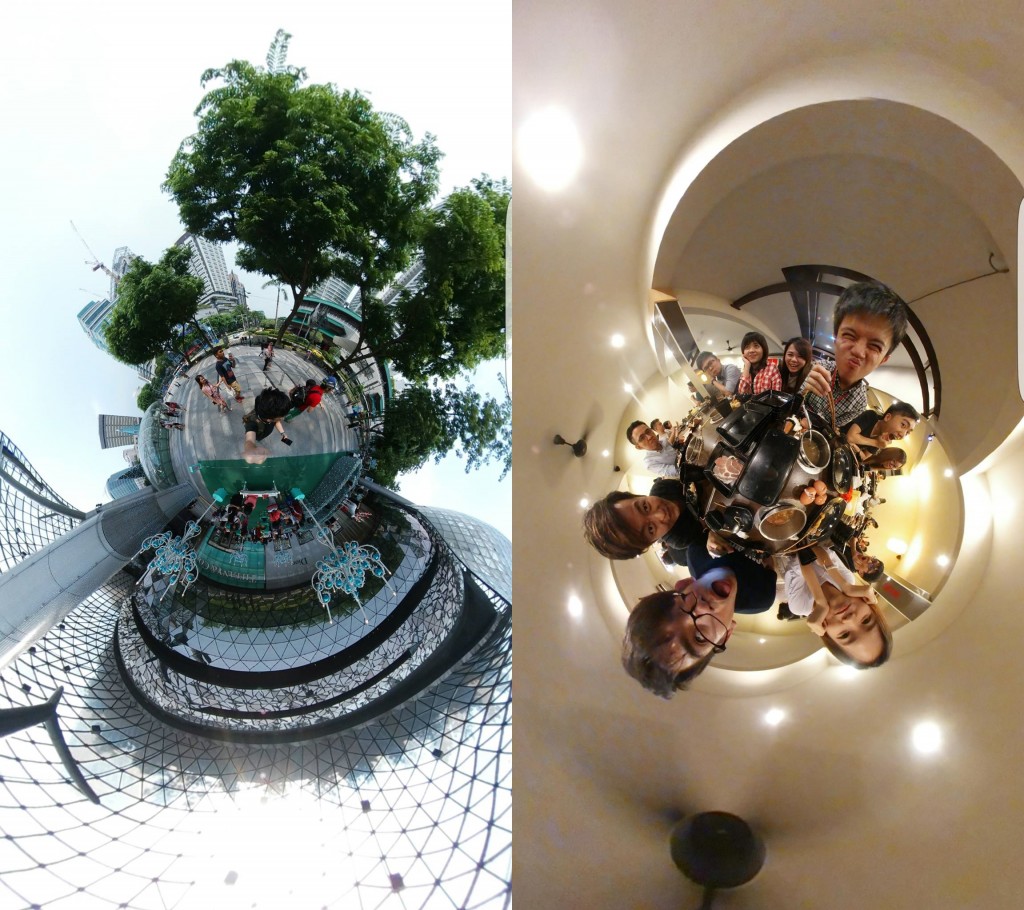 One of the mode included in the Gear 360 Manager app is the Round View, which creates some abstract image by altering the lights and objects captured on the camera.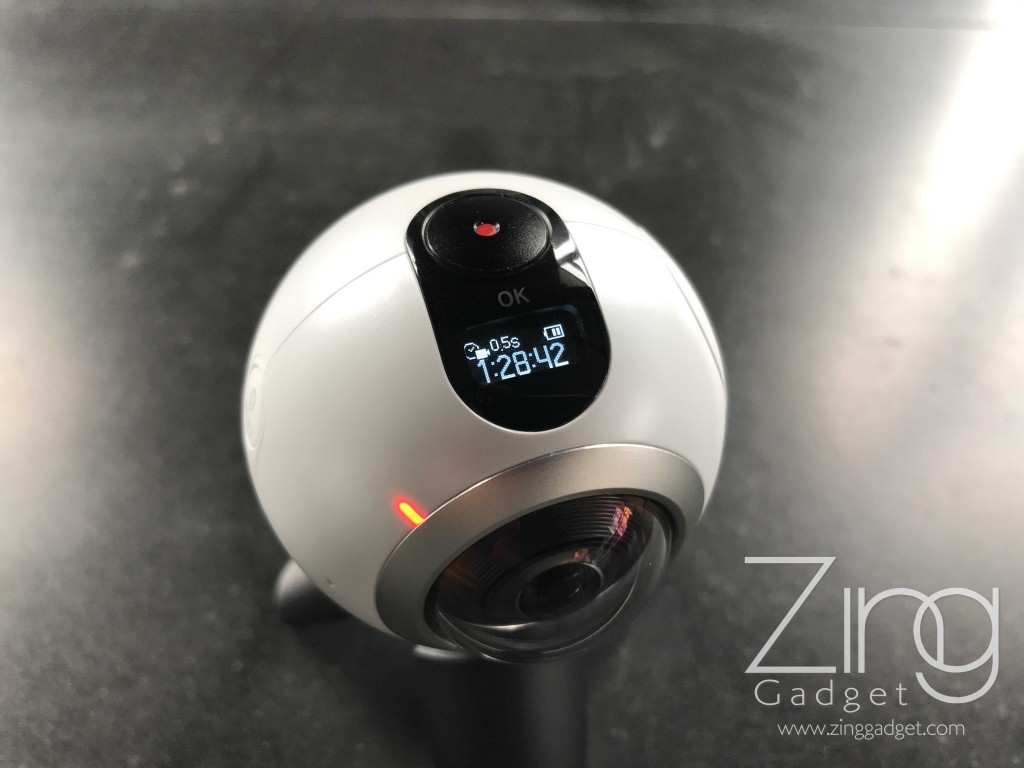 With a 1350mAh battery, the Gear 360 can last for 1 hour of continuous video capturing or 2 hours on capturing images. There could be some overheat issues happening to the Gear 360 after prolonged usage and the device will shut off itself for cooling.
Priced at RM1299, the Gear 360 is a famous gadget that is being used by famous YouTube vlogger Casey Neistat and many more. A 360 video might be rare in Facebook and YouTube and here comes your opportunity to broadcast yourself in a different way.