Recently, Acer has launched a new tablet that runs on Chrome OS (and hence it is named as Chromebook) that targets educational industry and it is officially the world first Chrome OS tablet – Chromebook Tab 10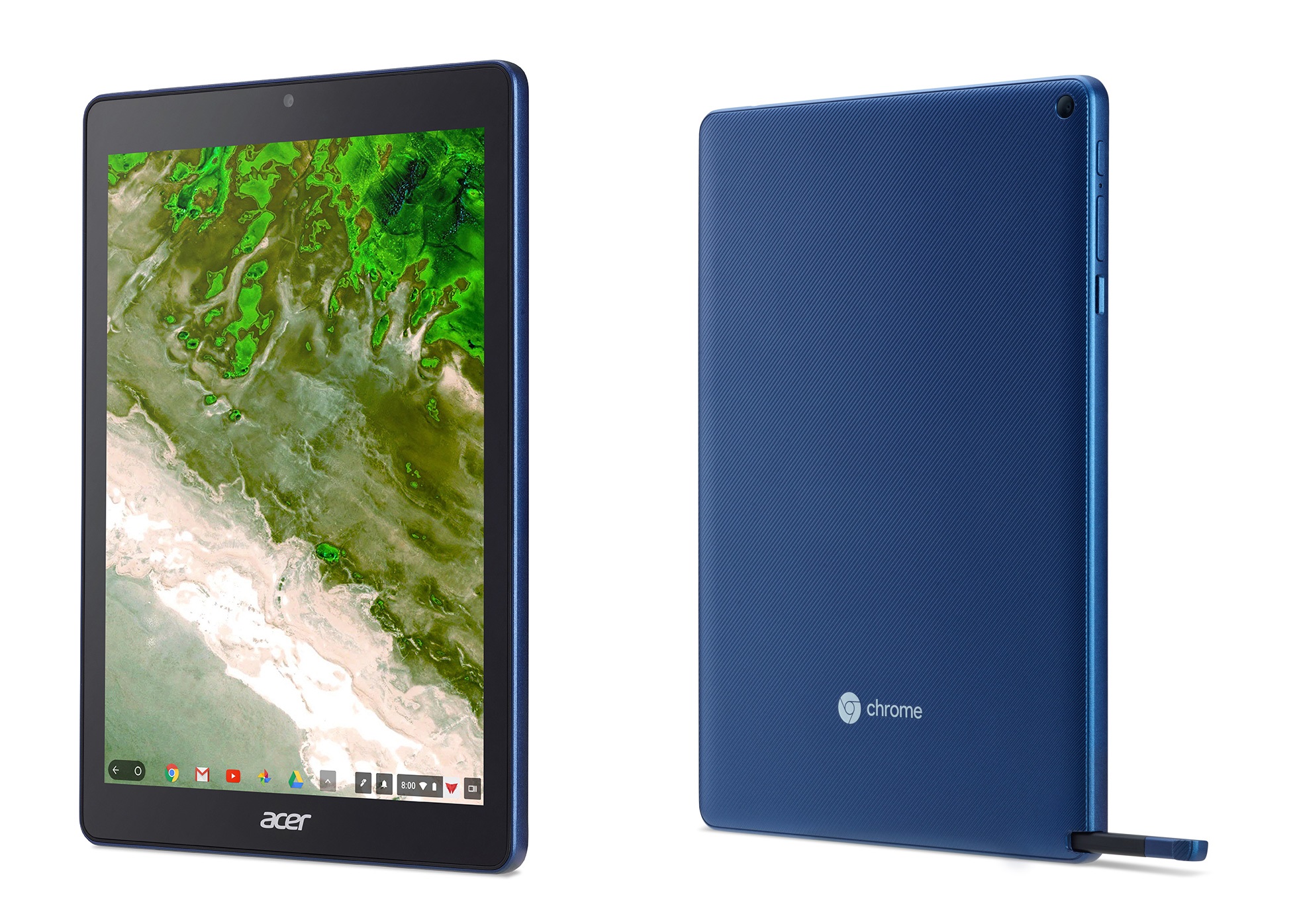 The Chromebook Tab 10 has a 9.7 inches display with 2048 x 1536 resolution and powered by ARM OP1 SoC with 4GB RAM, 32GB ROM. It has a 2MP front and 5MP rear camera and connectivity is supported in USB Type C and microSD card for storage expansion. Its battery can last up to 9 hours of usage without recharge.
This Chromebook also has its own stylus without the need of batteries and can be easily kept within the device. According to Google, this tablet is aimed for knowledge sharing for students and comes along with features and software such as Google Expedition AR that brings student closer to biology, physics, astronomy in classes.
As for its pricing, it is originally retailed at US$ 329 (~RM1270) and will be available in North America by April this year. Other countries would need to wait till May for its arrival. Despite it is more expensive than its Chromebook peers, it offers a great portability for students to make use of technology to enhance their learning.