Acer Malaysia has officially launched few new gaming laptops and notebook for their Predator, Swift and Switch line up. The newly launched model are the Acer Swift 3 and 2-in-1 Switch 5 revealed during Acer GPC 2017, and the Nitro 5 and Predator Helios 300 gaming laptop announced on Computex 2017.
Celebrating the Acer day, you can win the grand prize – Predator 17X when you buy any of the Acer products before 30th August.
Acer Predator Helios 300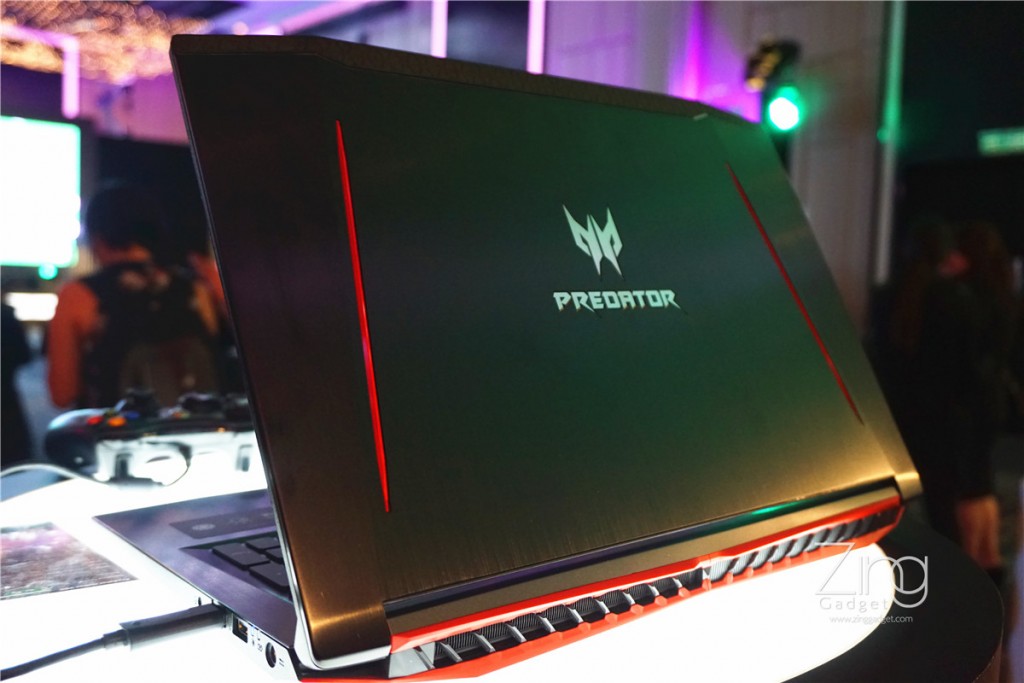 The Helio 300 is a high end gaming laptop that comes with Nvidia GTX1060 graphics card and powered by 7th generation Intel Core i7 processor. It also offers a 15.6 inches Full HD IPS display along with 256GB SSD and 1TB HDD.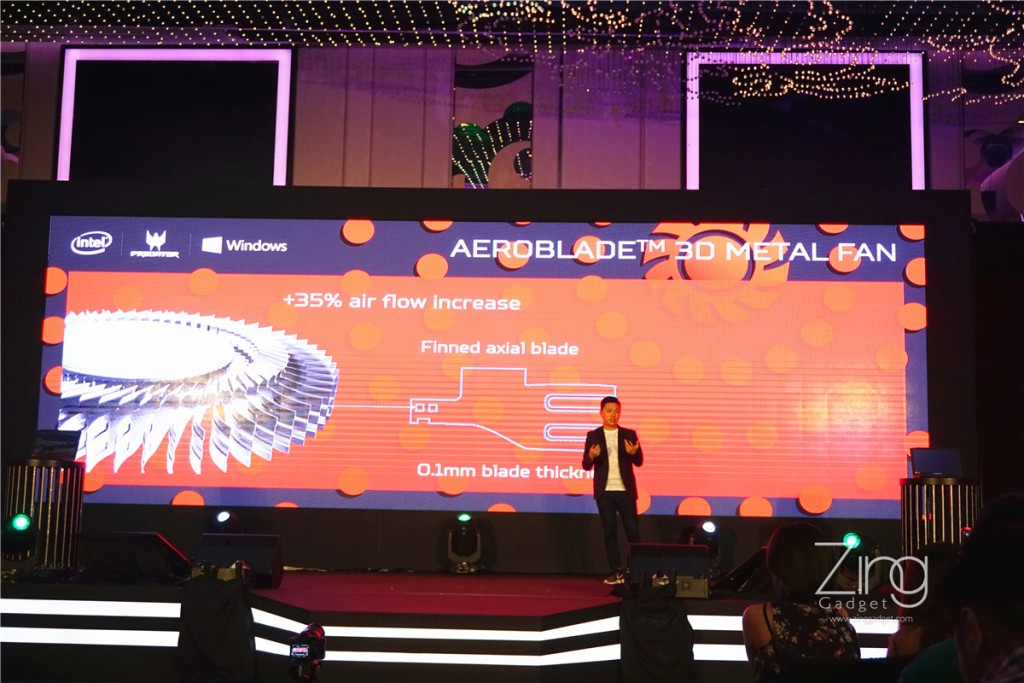 The Helios 300 comes with Acer Aeroblade 3D fan design that increases 35% of fan intake. The preloaded Predator Sense improves GPU performance with 1 key GPU overclock while maintaining stable and optimal operating temperature.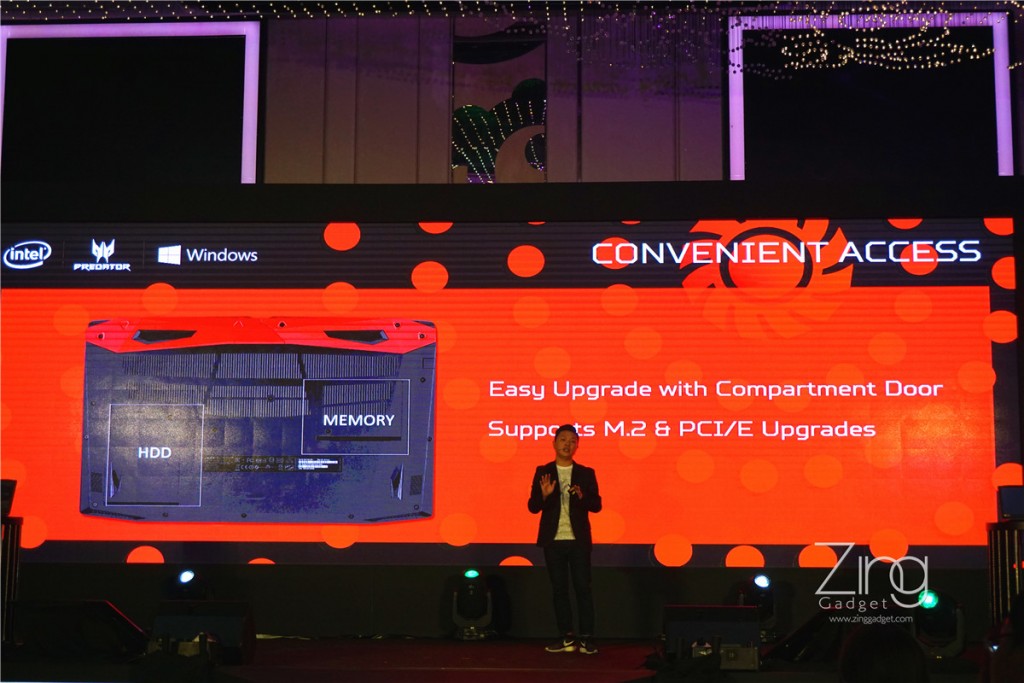 For convenient access, the Helios 300 comes with 2 separated lid for easier access to hardware for upgrade.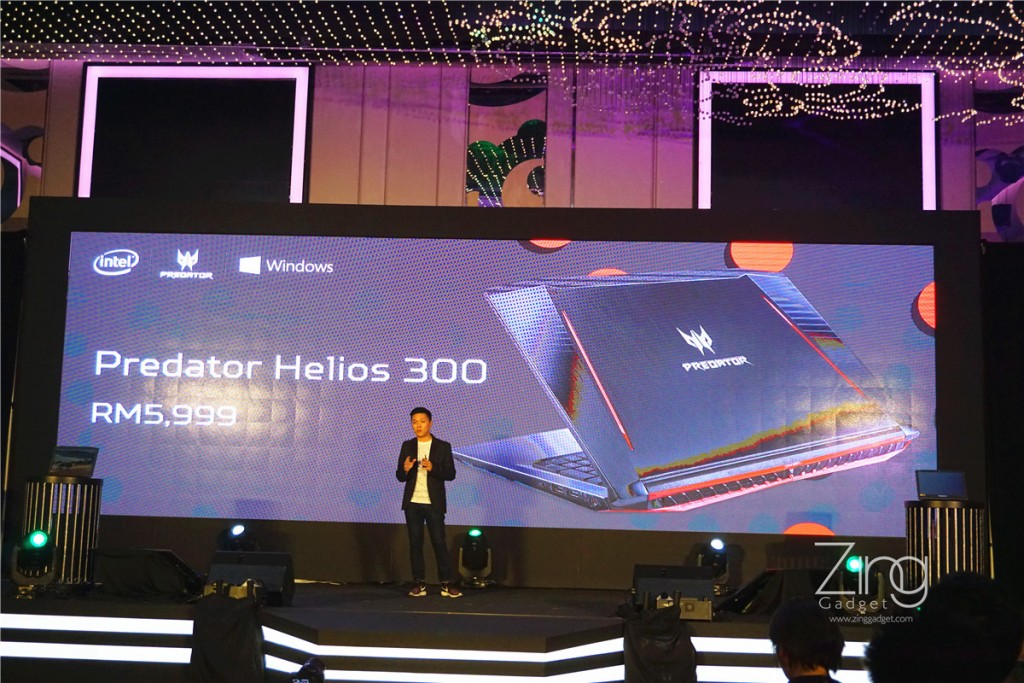 The Acer Helios 300 is officially priced at RM5999. What do you think?
---
Acer Nitro 5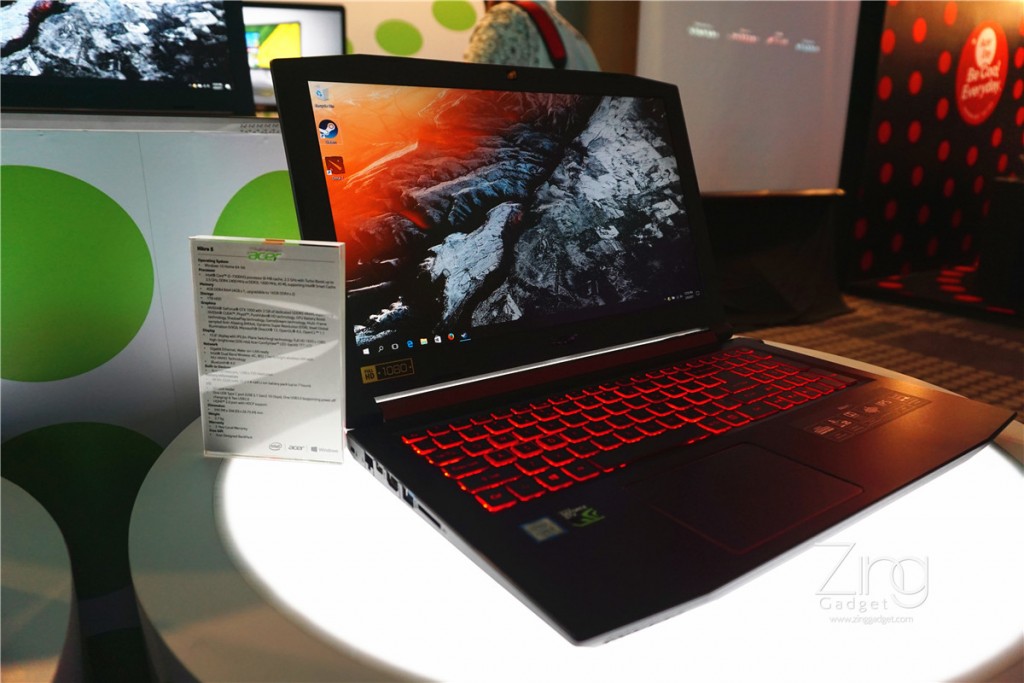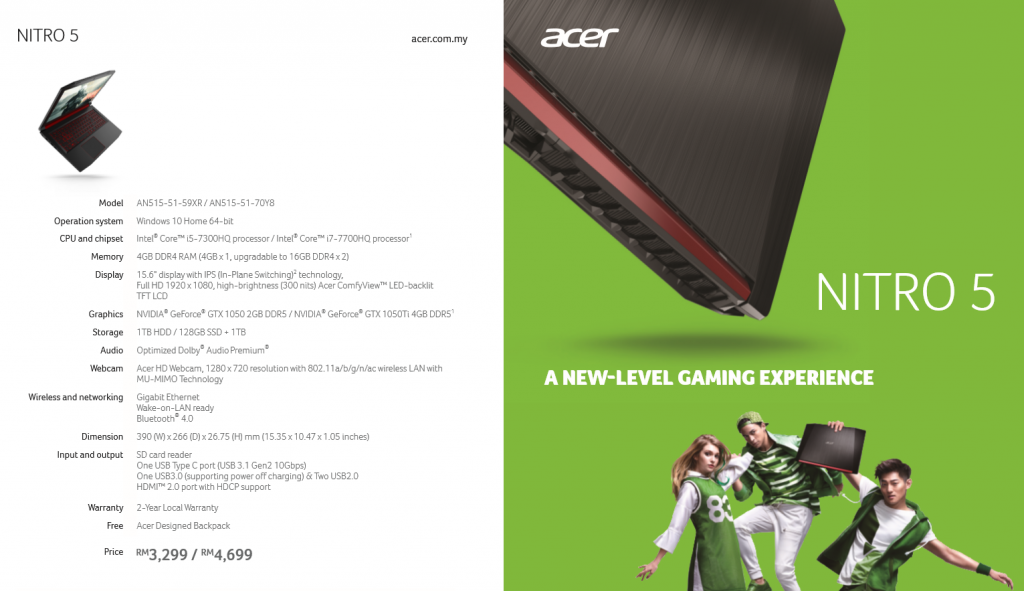 As for Nitro 5, it has officially arrived at Malaysian market yesterday with a price tag at RM3299. It is one of the mid-range gaming laptop in the Acer model which offers a 15.6 inches Full HD display and speakers enhanced by Dolby Audio Premium.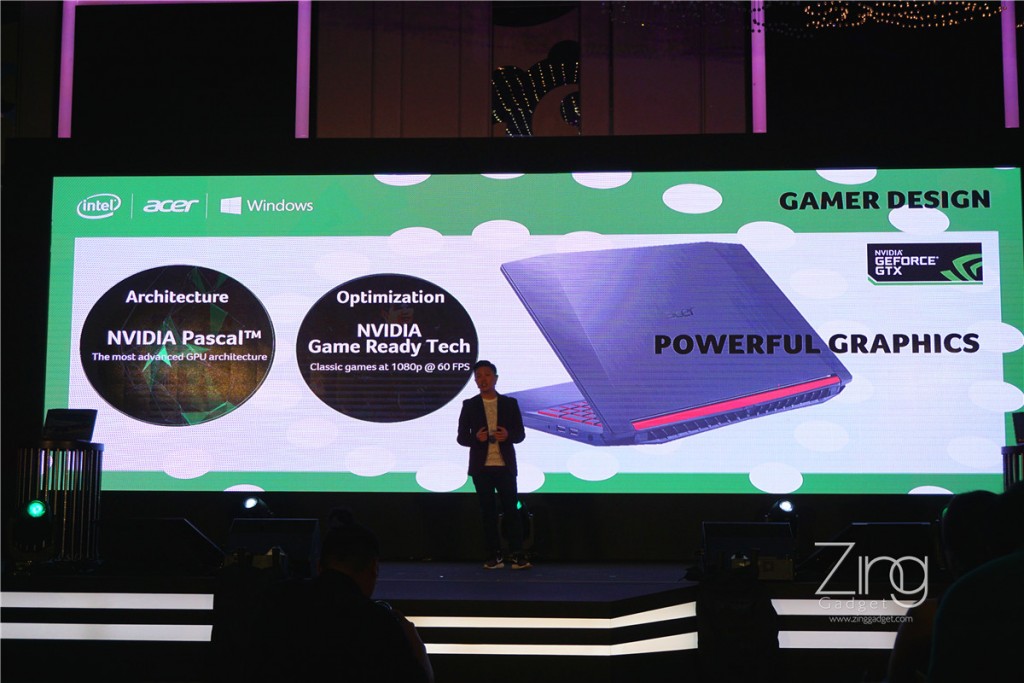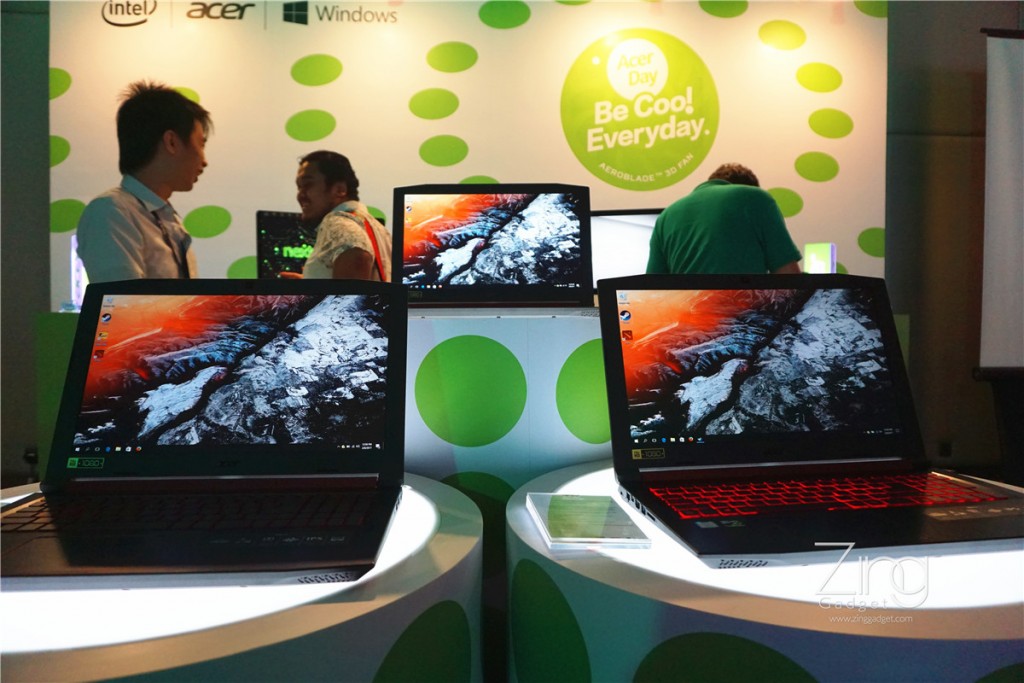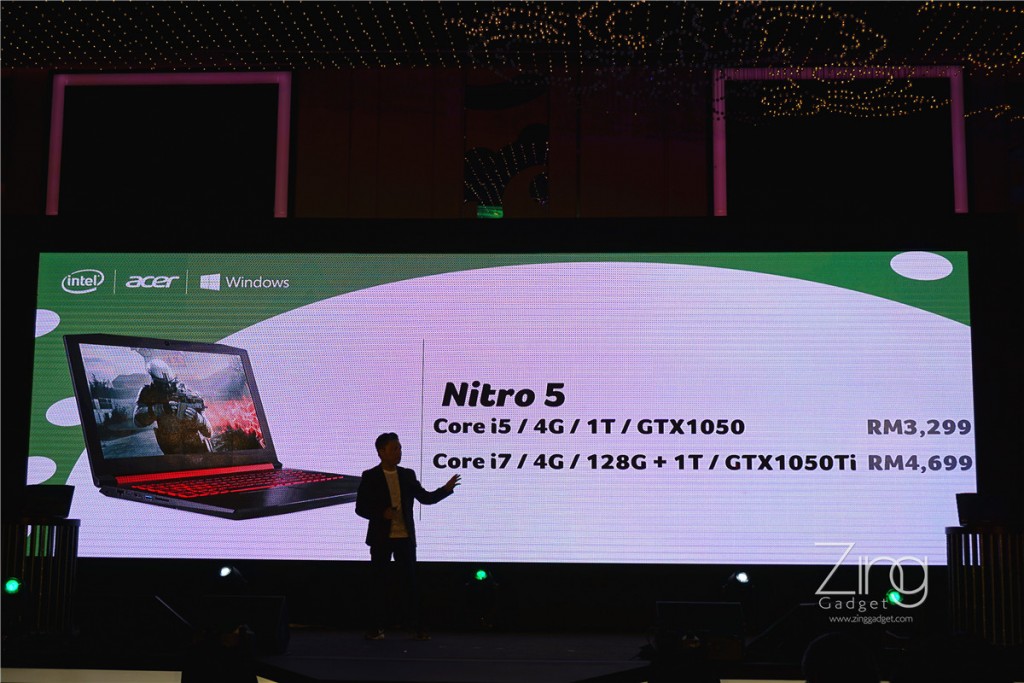 The Nitro 5 model varies by the Intel Core i5 and Core i7 variant. Both will sports 1TB HDD or 128GB SSD+1TB HDD along with Nvidia GTX1050 and GTX1050Ti respectively. The i5 variant is priced at RM3299 while the latter at RM4699.
Acer Swift 3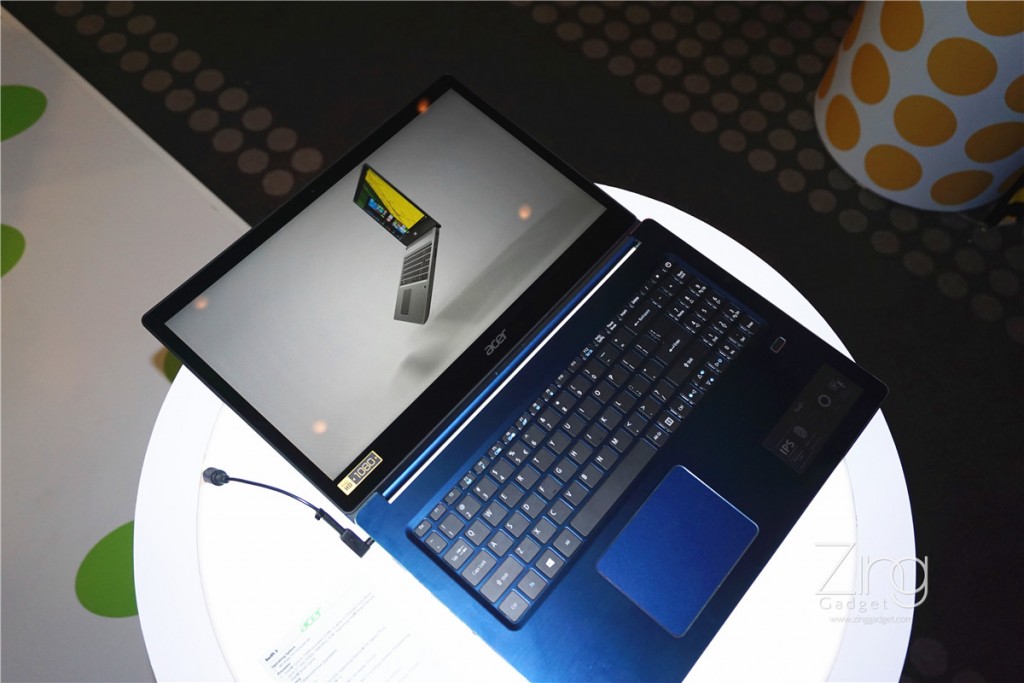 Apart from minor design changes, the 2017 Swift 3 also added with more colour varieties.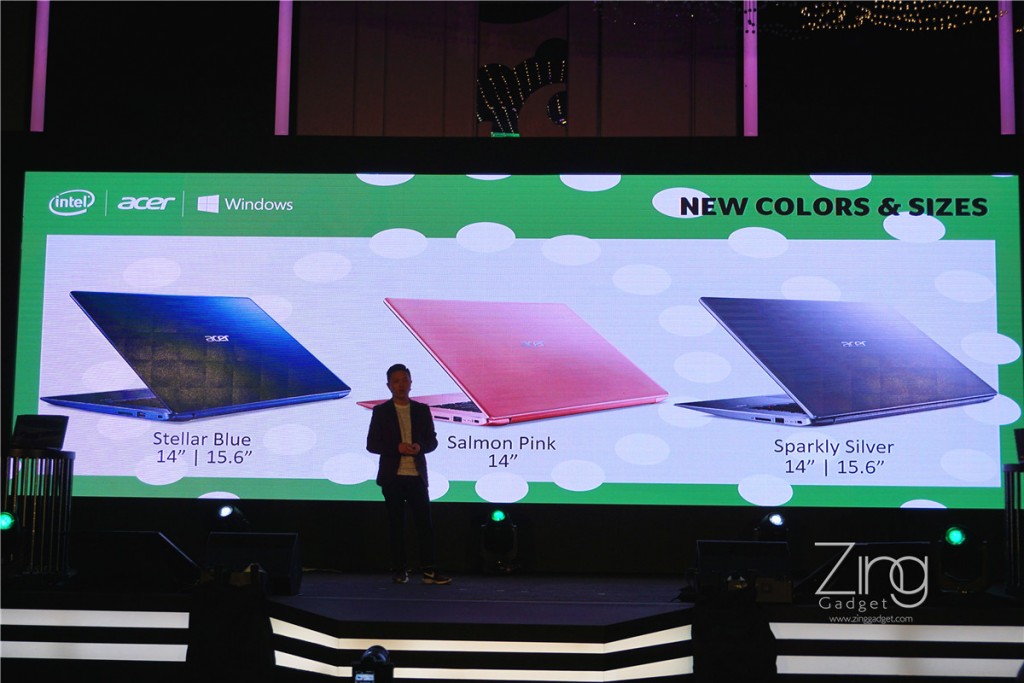 Swift 3 varies in 14 inches and 15.6 inches display and comes with Stellar Blue, Sparkly Silver and Salmon Pink, ideally for girls.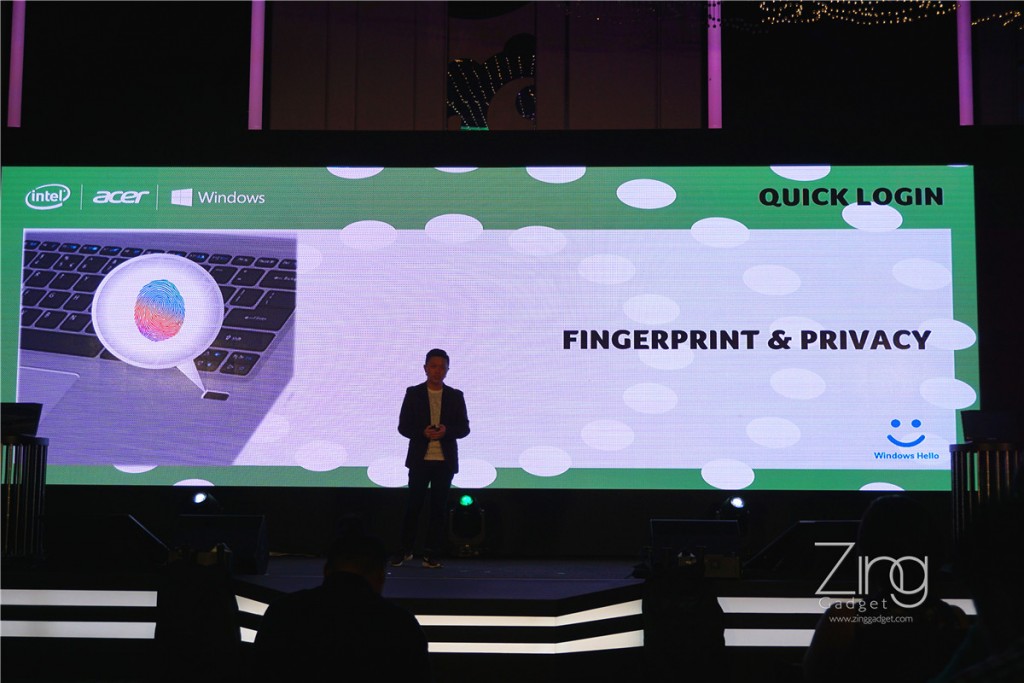 Swift 3 has an emphasis on privacy with the fingerprint sensor while the offers a lastly battery life up to 10 hours.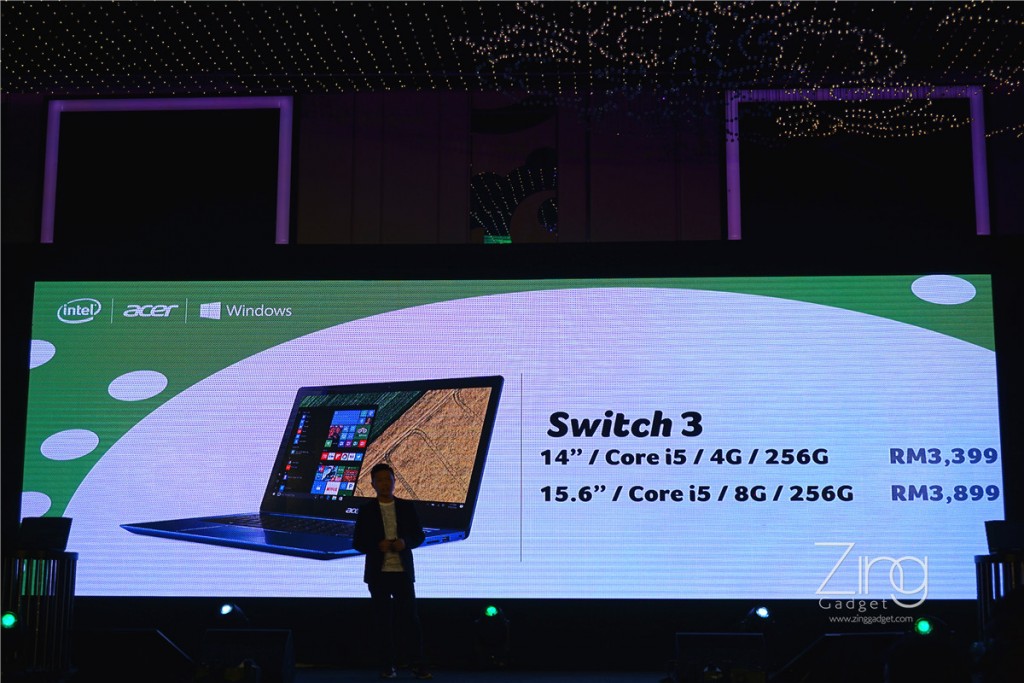 Acer Switch 5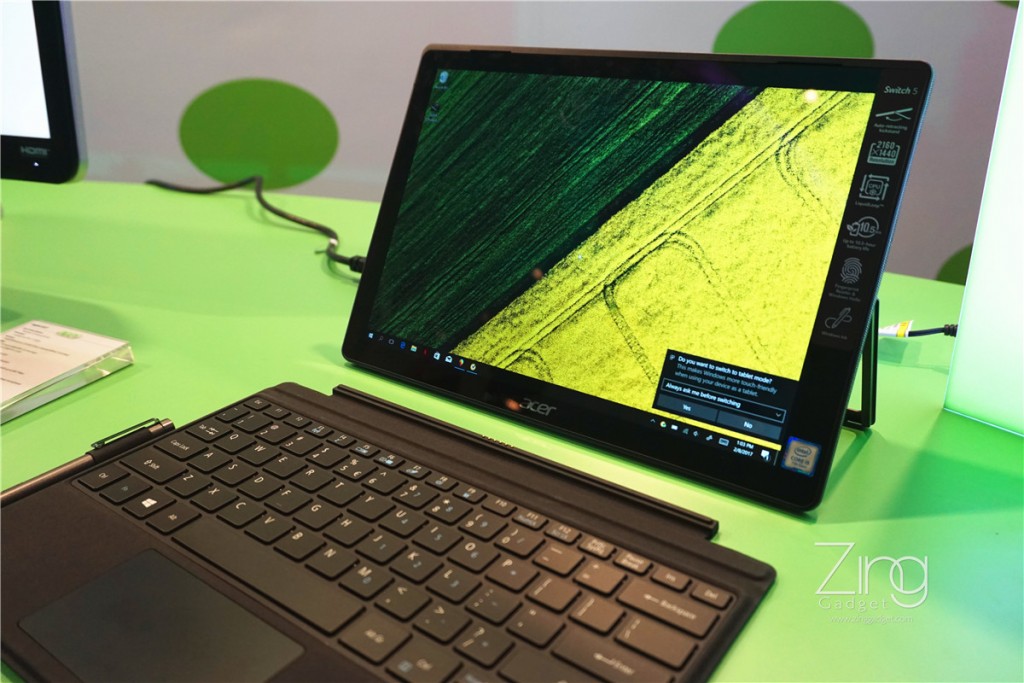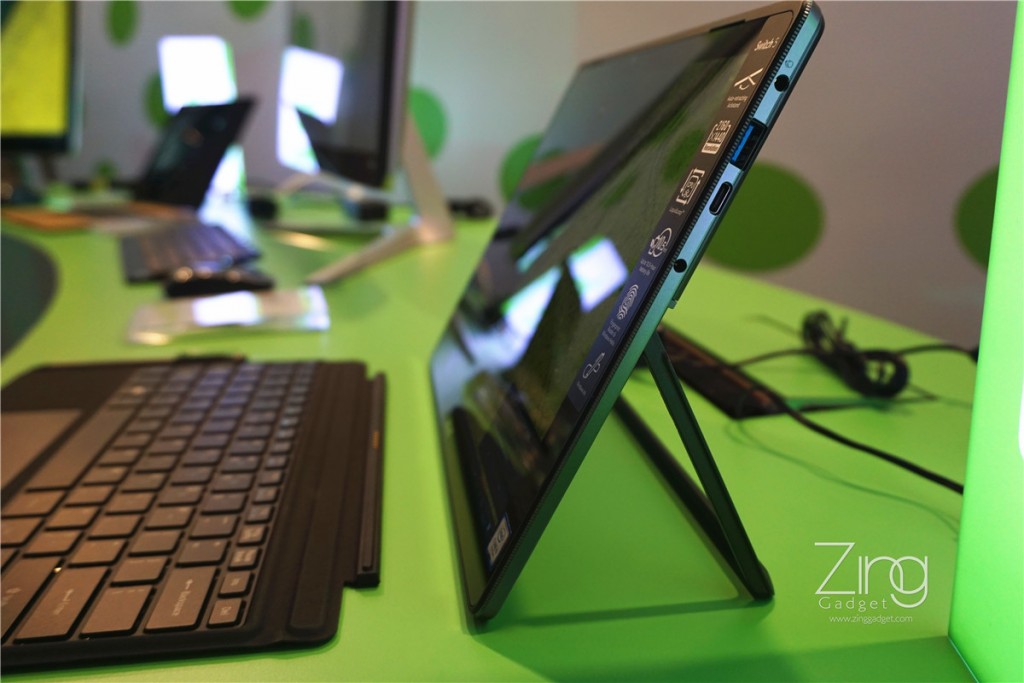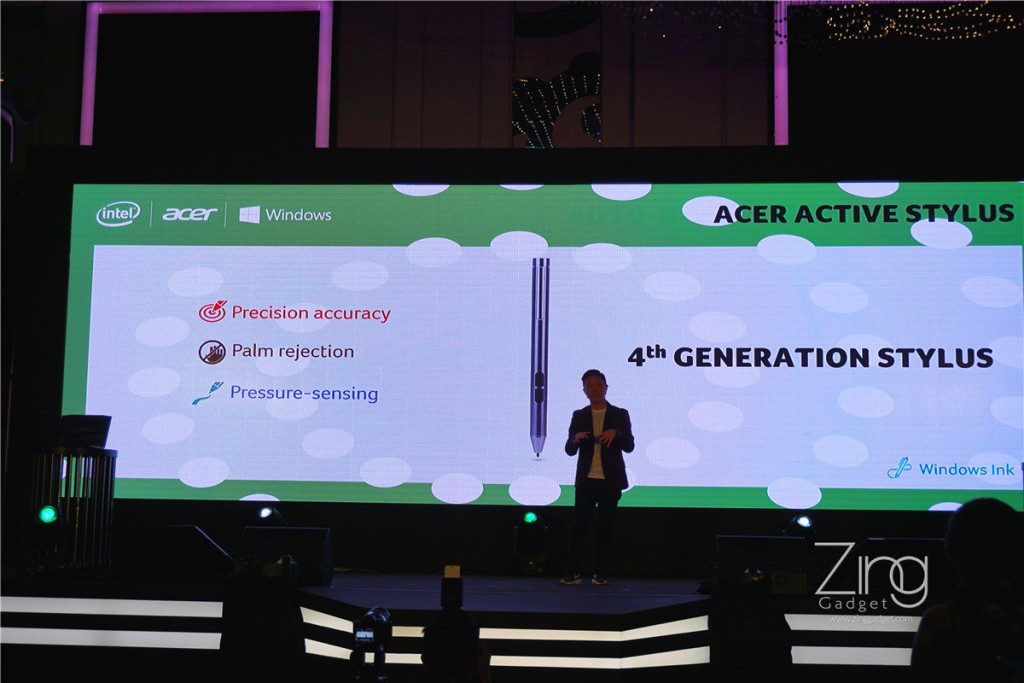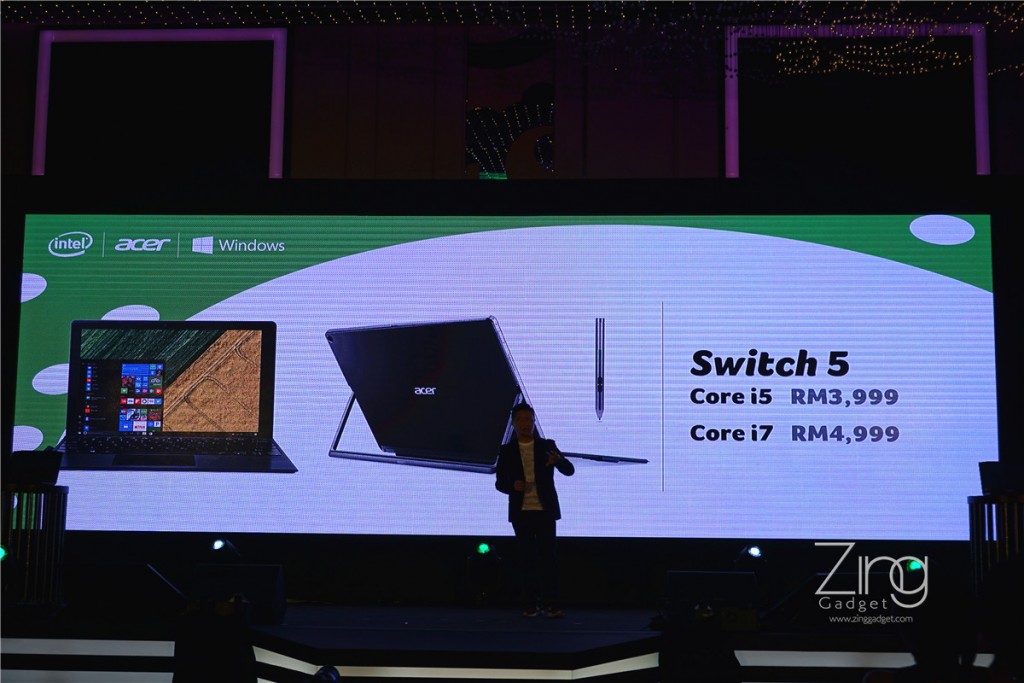 The Switch 5 comes with i7 and i5 variant with 512GB SSD and 256GB SSD. It is priced at RM4999 and RM3999 respectively.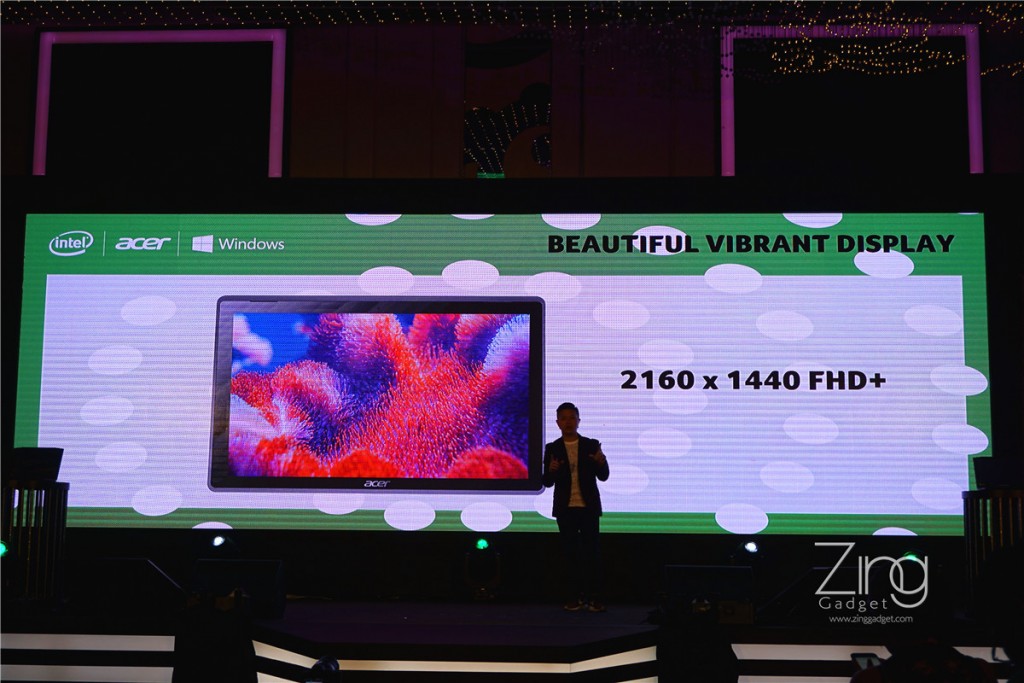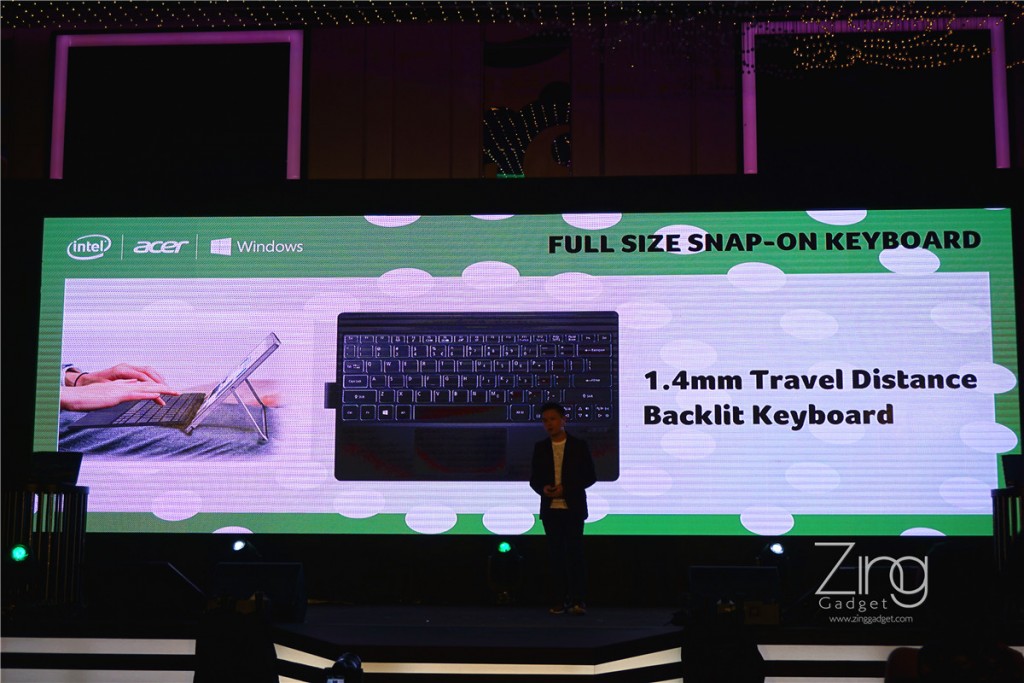 Acer One S1003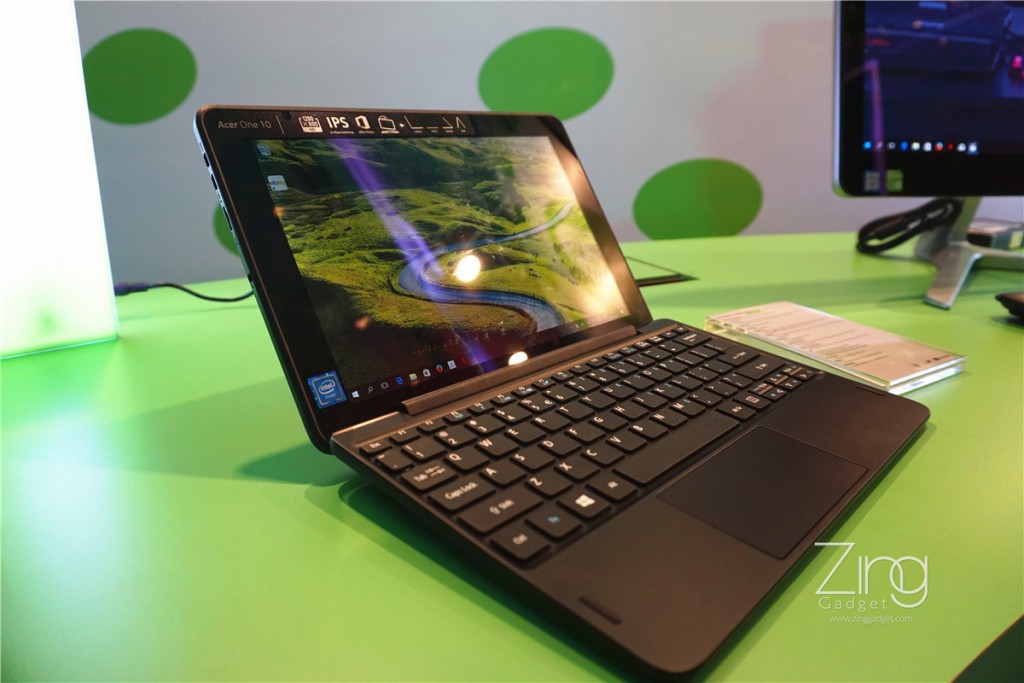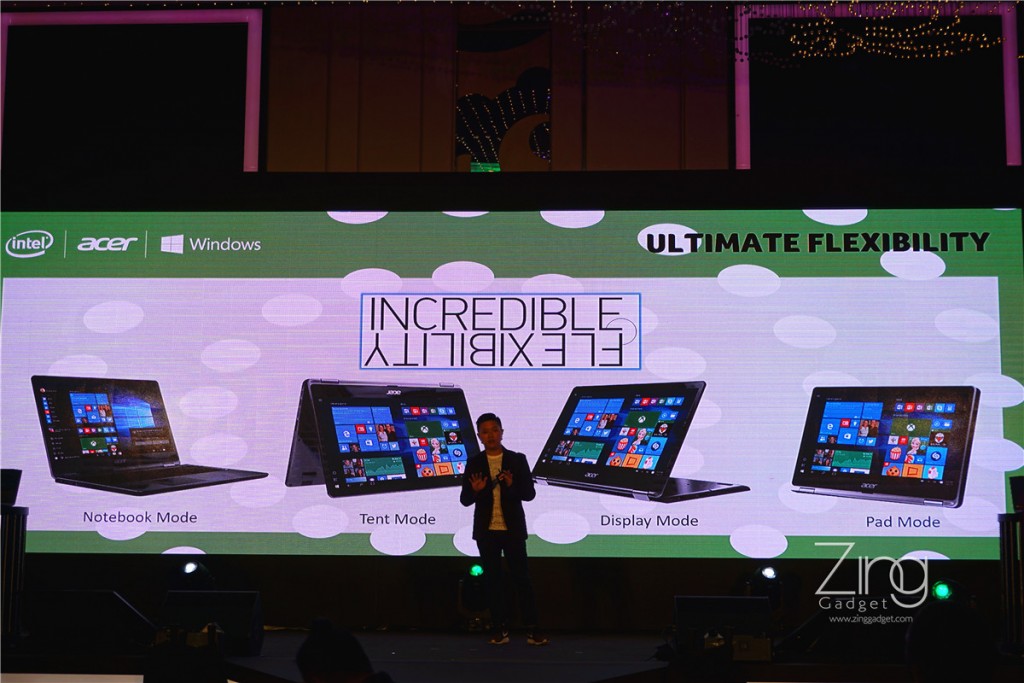 The Acer One S1003 is a convertible laptop that supports notebook, tent, display and pad mode. It is highly versatile and suitable for various usage environment.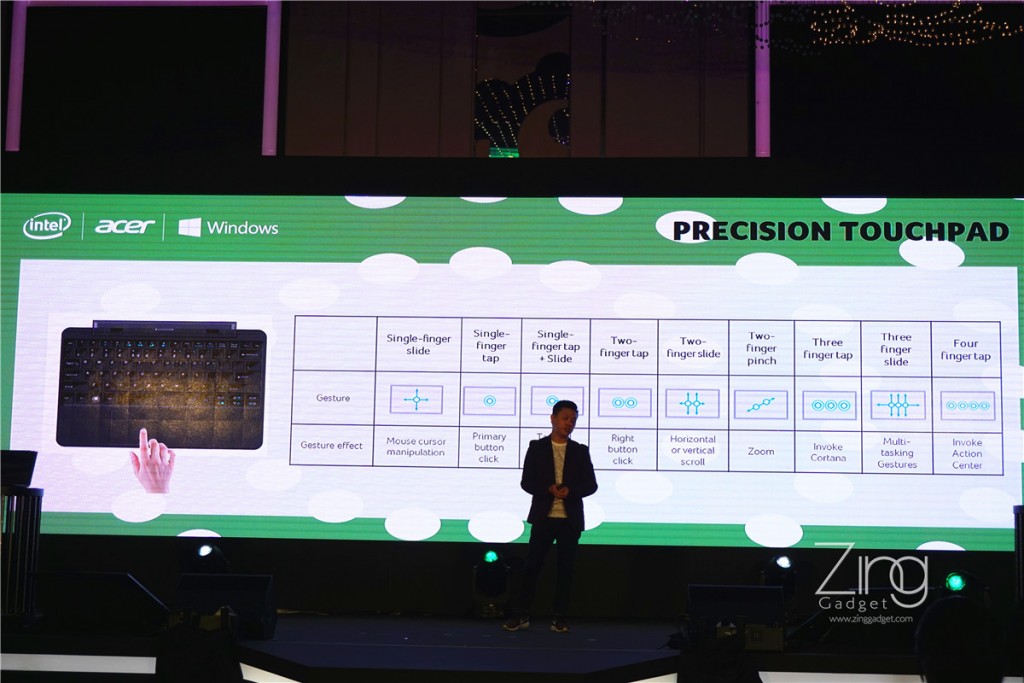 The touchpad supports all Windows 10 gesture for quick action and the keyboard is removable.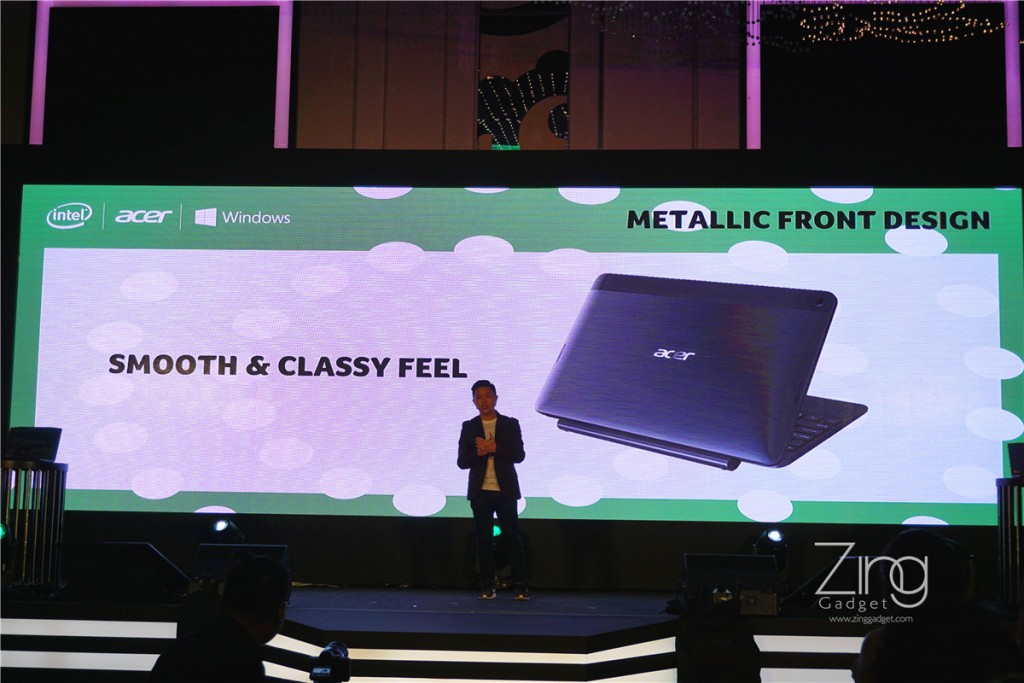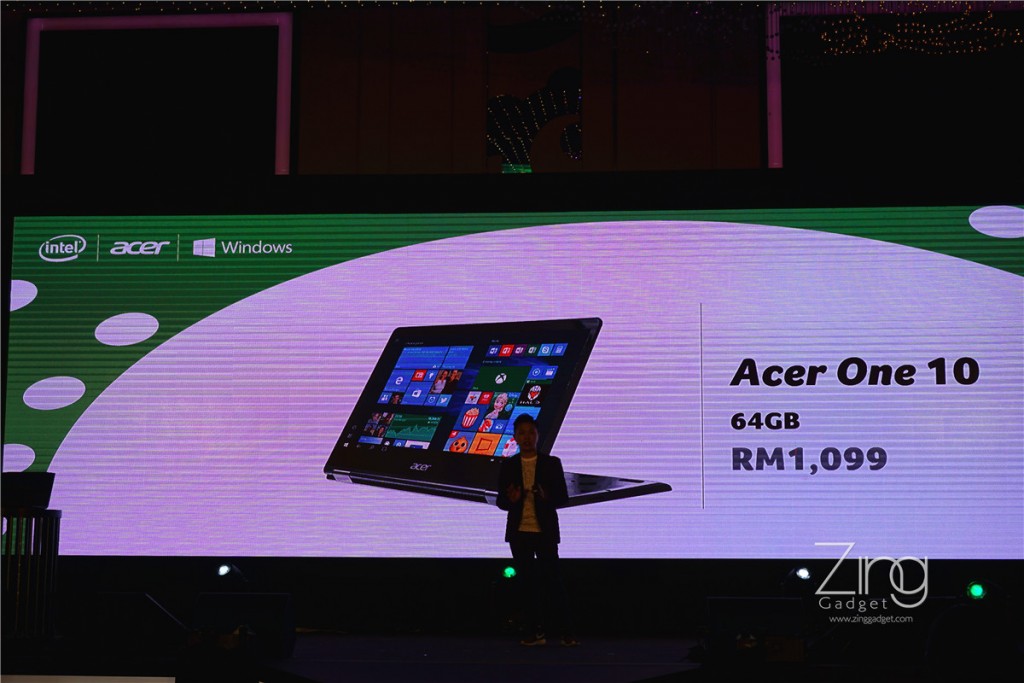 The One 10 offers a 10.1 inches HD IPS display while powered by Inte Atom X5-Z8350 processor and a 64GB eMMC storage space. It offers 10 hours of battery life despite its small size at 262 x 173.5 x 9.5mm. Official retail price is RM1099.
Acer Aspire U27 & Z24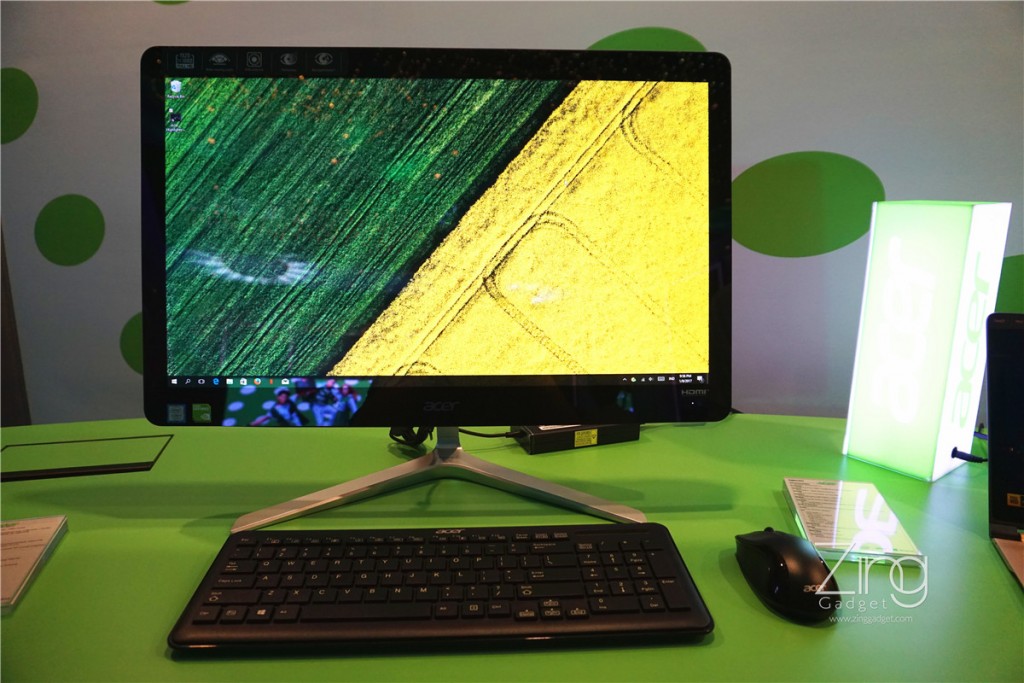 The Aspire Z24 has a 11mm narrow body design and offers a 23.8 inches Full HD display. It is an all in one computer with 7th generation Intel Core i5 and 1TB HDD. The official retail price is RM4699.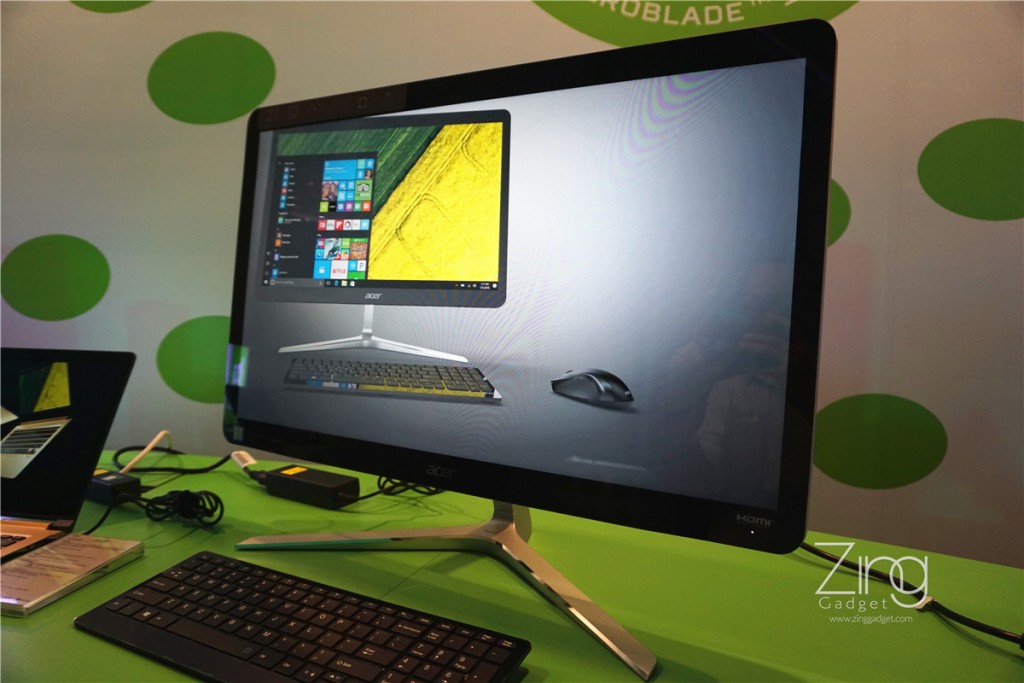 The Aspire U27 is another AIO PC with 7th generation Intel Core i7 processor. It comes with 8GB of RAM, 1TB HDD and 256GB SSD. It also offers 27 inches Full HD display with touch screen support. The U27 runs on Windows 10 Home 64bit with Windows Hello 3D support. It retails at RM6499.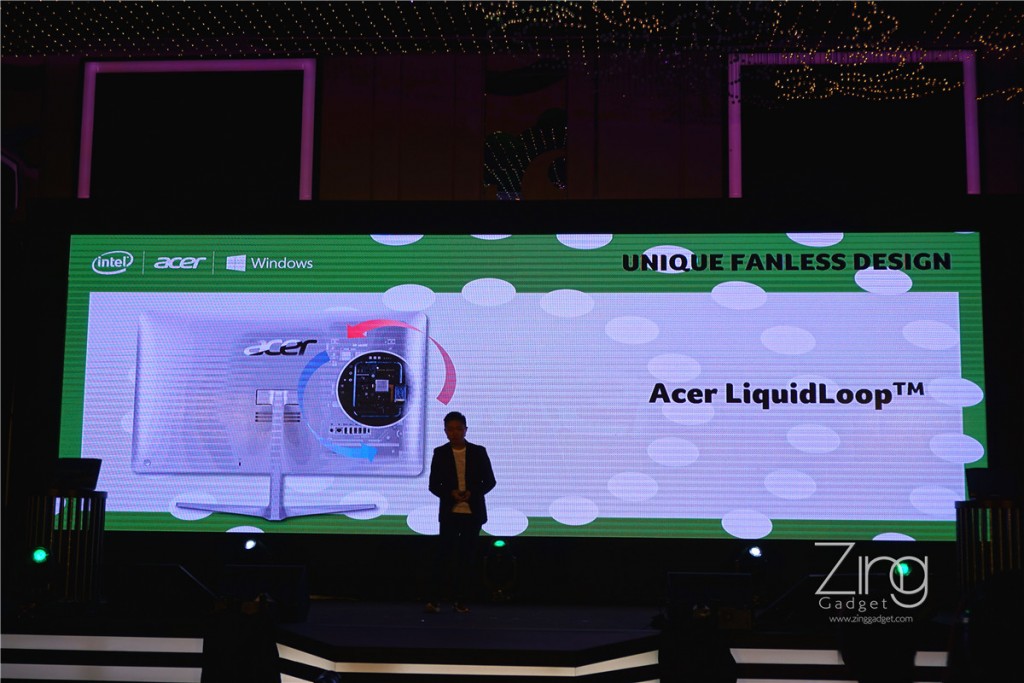 The U27 comes with a stylish design and its thickness fits the modern standard for beauty. The U27 has Fanless Acer LiquidLoop system for thermal management without creating extra noise.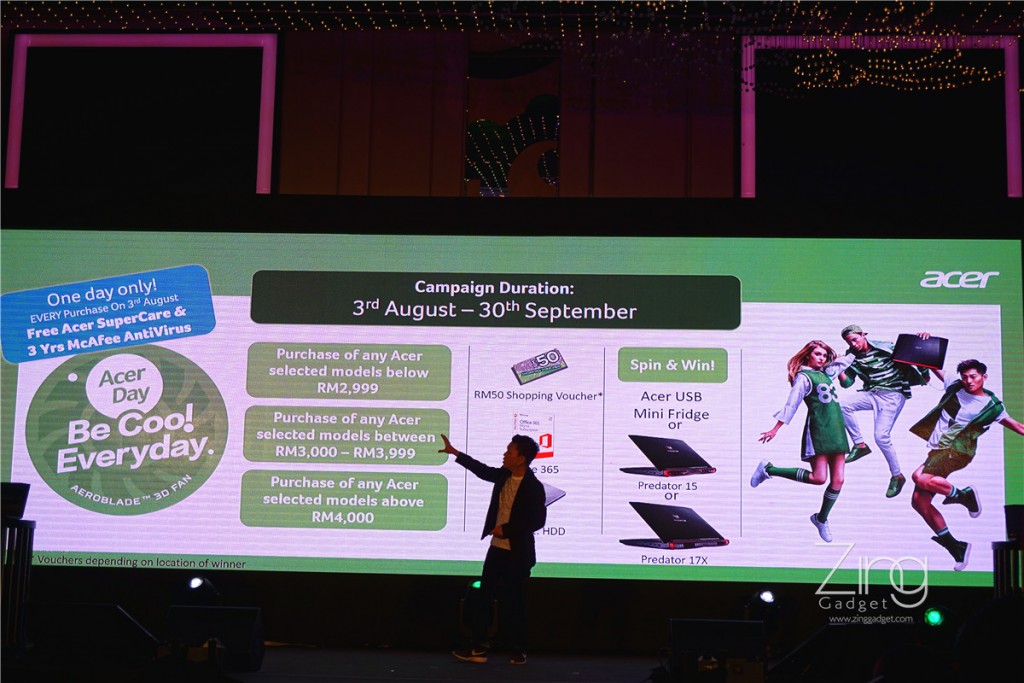 Celebrating 3rd August Acer day, Acer Malaysia will be giving out RM50 vouchers for spending below RM2999; Free Office 365 with spending between RM3000 and RM3999; Free 1TB external HDD for spending above RM4000. If you buy any Acer product within 3rd to 30th August, you will stand a chance to win Acer USB mini fridge, Acer Predator 15 or Acer Predator 21X!
Besides, you will get 3 years of McAFee antivirus subscription and free Acer SuperCare when you buy any Acer product from 3th August onward!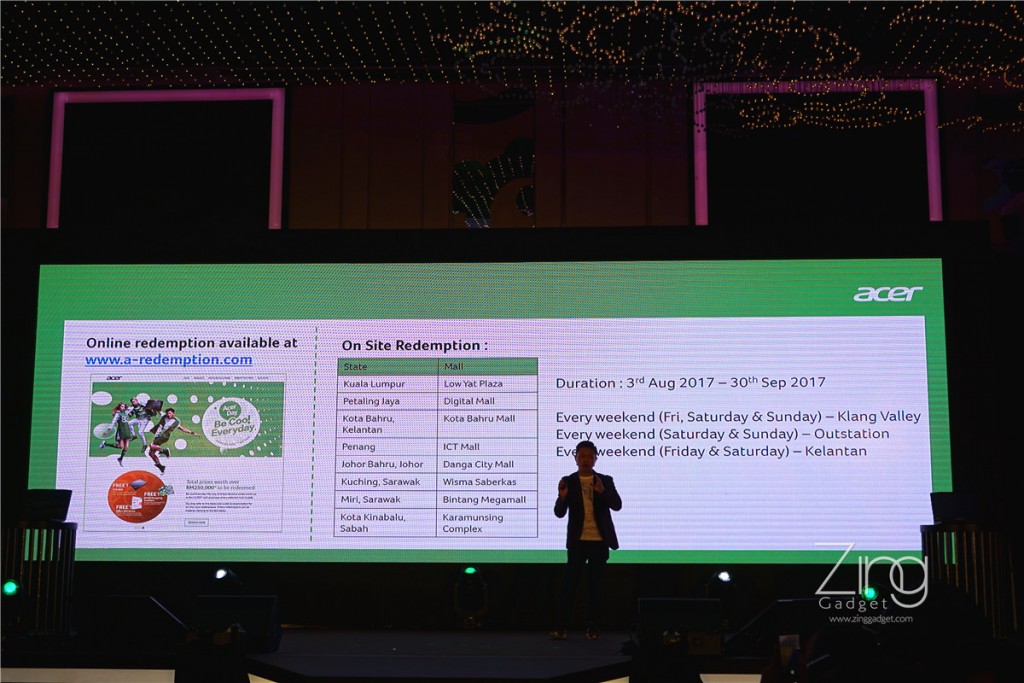 You can register online and redeem your gifts at redemption site shown above.