Earlier today, Acer has launched the new successor for the new Swift, Switch and Spin series product lineup. One of the is the Acer Spin 5 which grabbed the attention from the consumer because it is specced with the latest Intel Core i7 processor with Nvidia GTX1050 with a price tag at RM3599!
Acer Spin 5 specifications: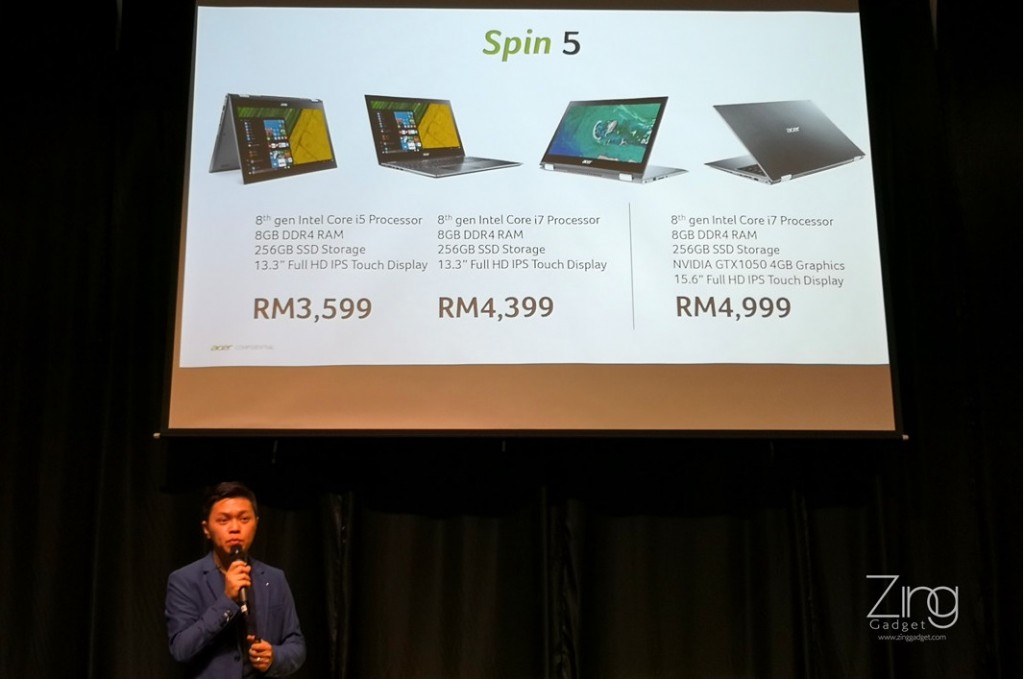 The new Acer Spin 5 is offered in 2 variant which distinct by its display size at 13.3 and 15.6 inches IPS Full HD display. The Nvidia GTX1050 graphics card make it a decent multimedia and gaming notebook while the 360 degree mode offers higher versatility in multiple occasion. The 13.3 inches weighted at 1.5kg while the bigger variant is at 2.2kg. Still, both offered a reasonable weight for portability.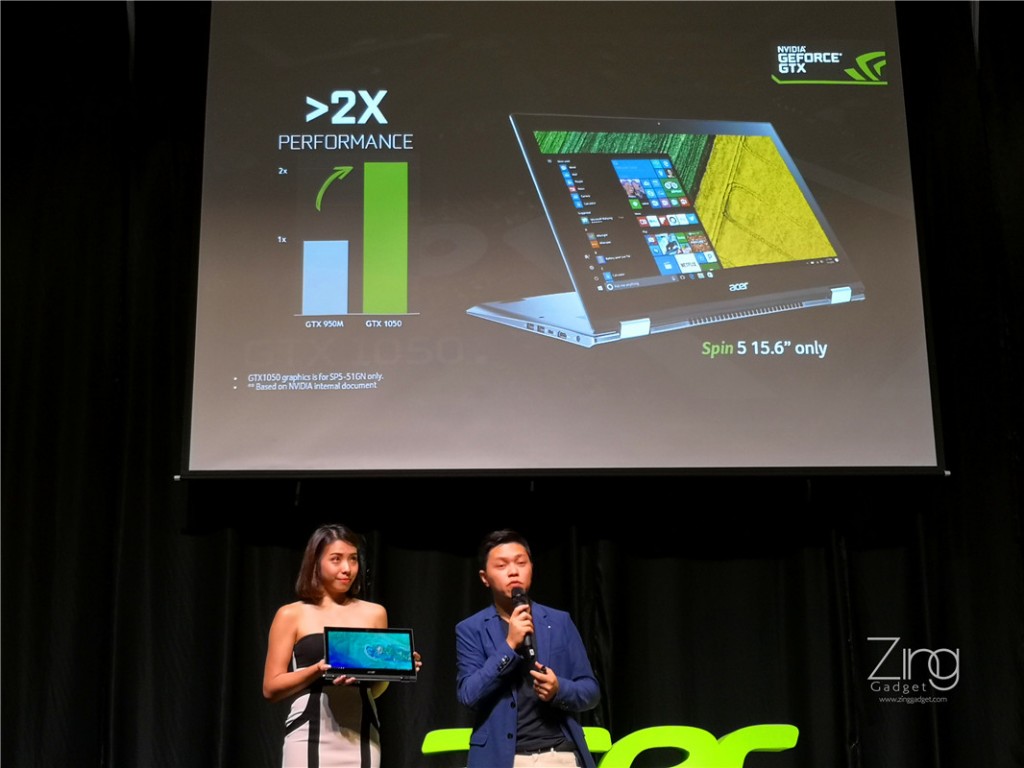 The GTX1050 graphics card offered 2x the performance output than the last generation GTX950. It has a better video rendering performance as well as better gaming experience.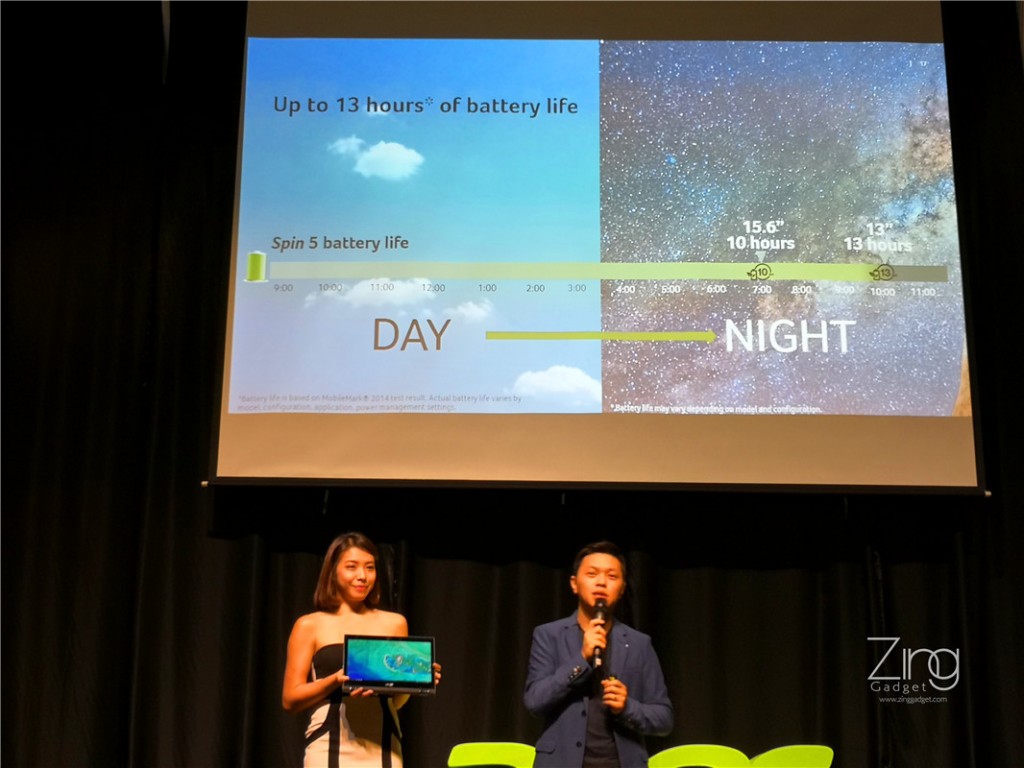 During the product launch, Acer Malasia product manager Jeffery Lai joked about the possibility of working more than 13 hours per day. Nonetheless, the Swift 5 is able to offer 13 hours of battery life which is enough for a day of moderate use without a single recharge.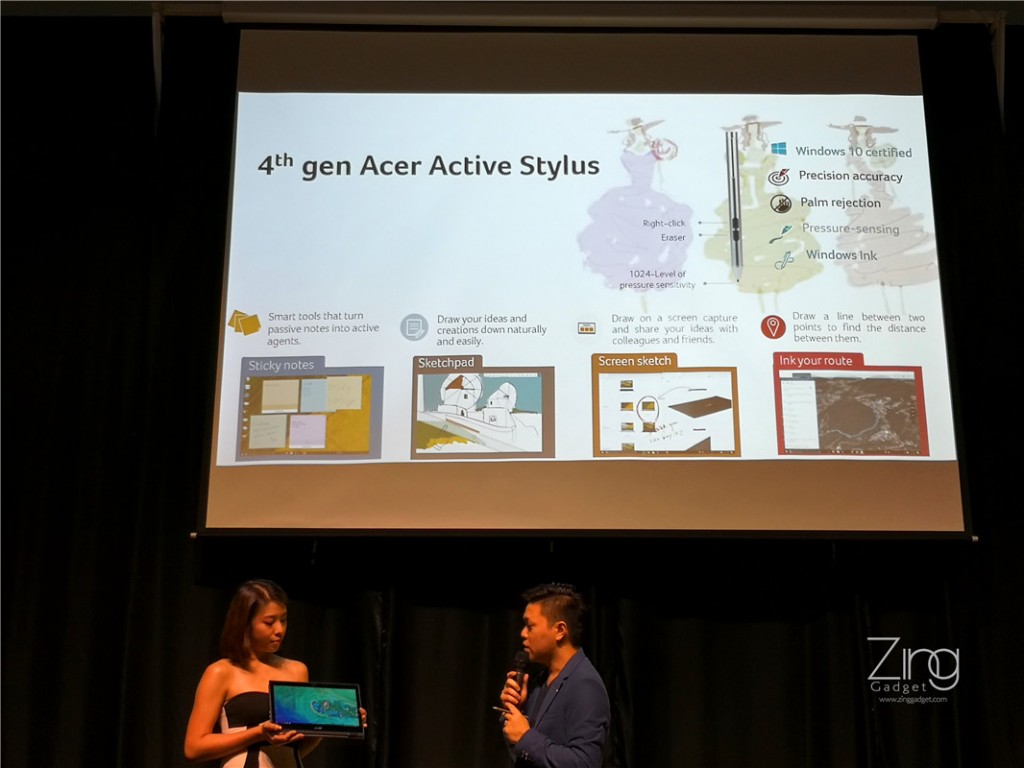 The Spin 5 is also another great tool for content creators as it comes with the 4th generation stylus that offers better precision and pressure detection level.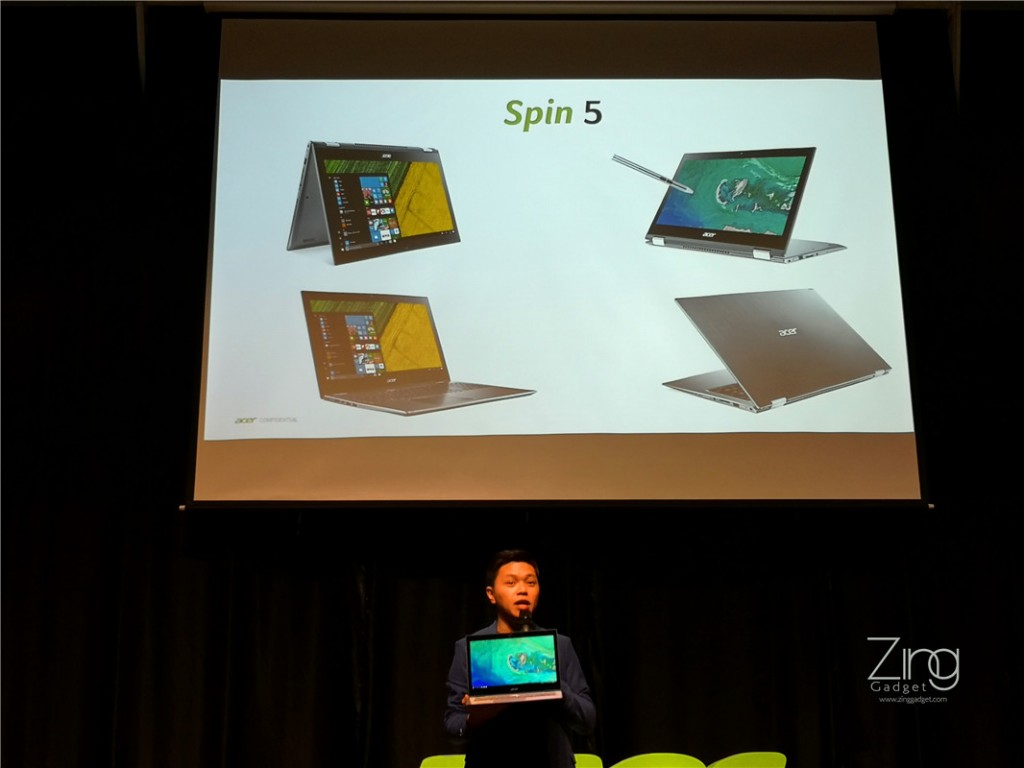 Pricing of the Spin 5 is as below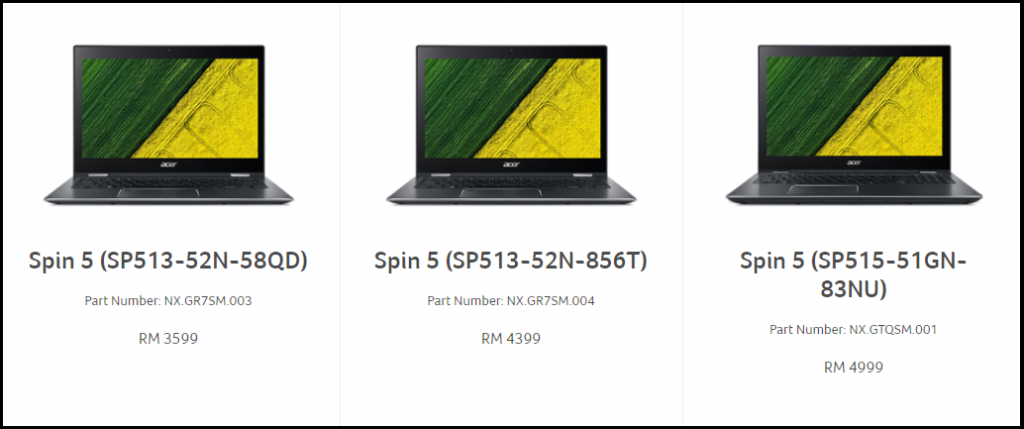 13.3″,Intel Core i5:RM3599
13.3″,Intel Core i7:RM4399
15.6″,Intel Core i7:RM4999
Learn more here
Apart from Spin 5, Acer Malaysia also brought us the latest Swift line-up – Acer Swift 3.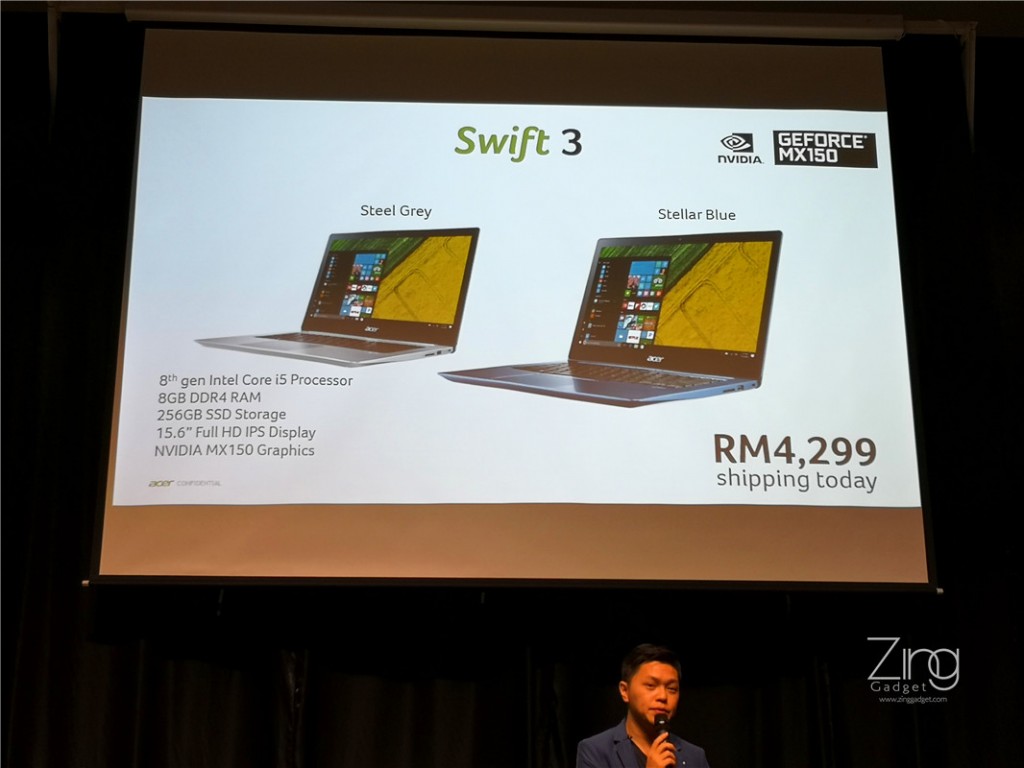 indows 10 Home
15.6″ IPS display(Full HD 1920 x 1080 resolution)
8th gen Intel Core i5-8250U
8GB DDR4 RAM
256GB SSD
NVIDIA GeForce MX150
370.5 x 255 x 18.9mm
2.1KG
RRP:RM4299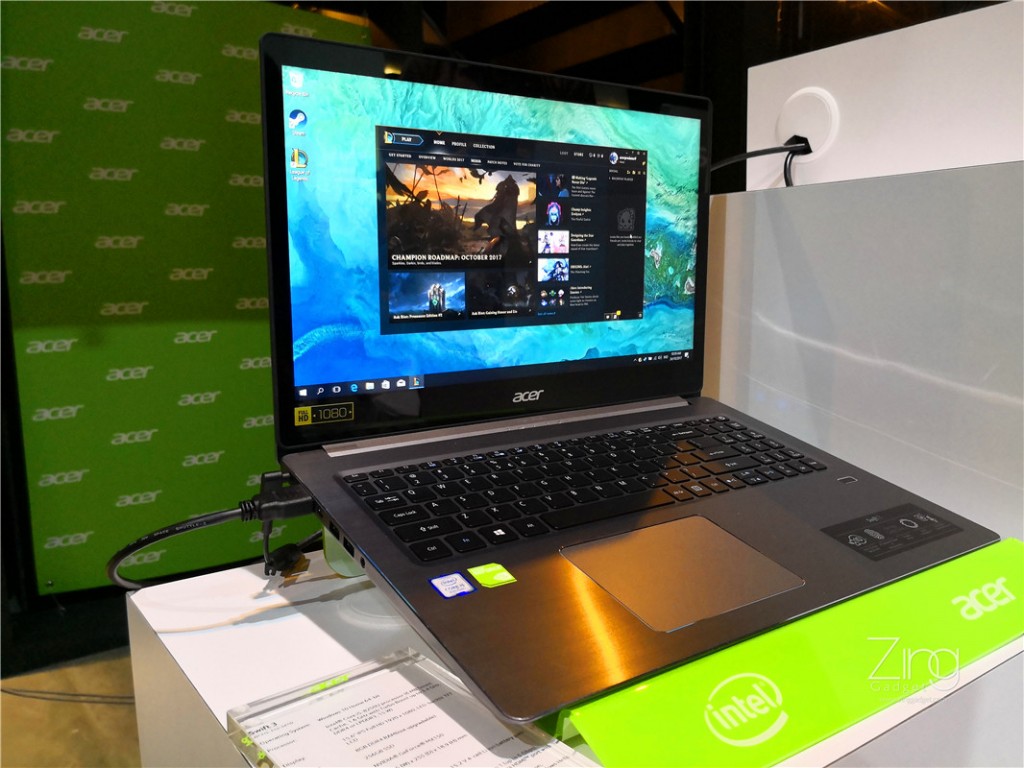 The Swift series notebook is designed with hybrid concept in mind and the Swift 3 is the ideal resemblances of portability and lightness. The Swift 3 offers a 15.6 inches Full HD IPS display with full metallic design with thickness at 18.9mm!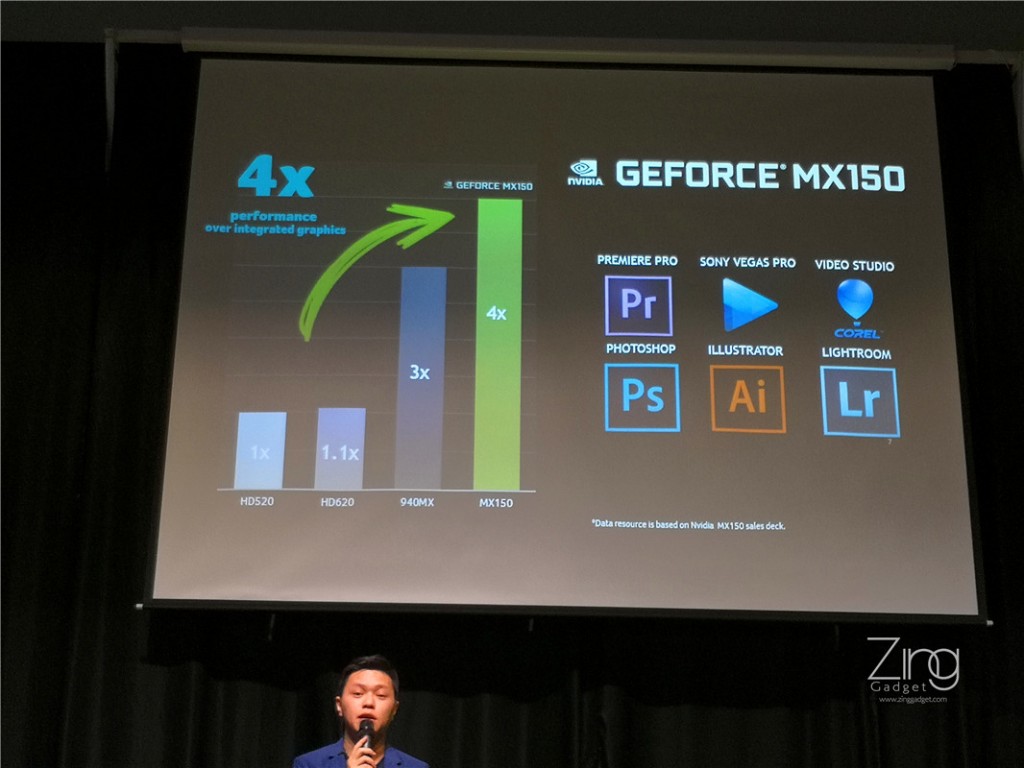 As for its hardware, the Swift 3 offers the latest Intel Core i5 series processor along with new energy efficient and high performance NVIDIA GEFORCE MX150 graphics card. It brings 4x more performance over integrated graphics card from Intel for raw video rendering power. The 8GB RAM and internal 256GB SSD further boost users in day to day productivity.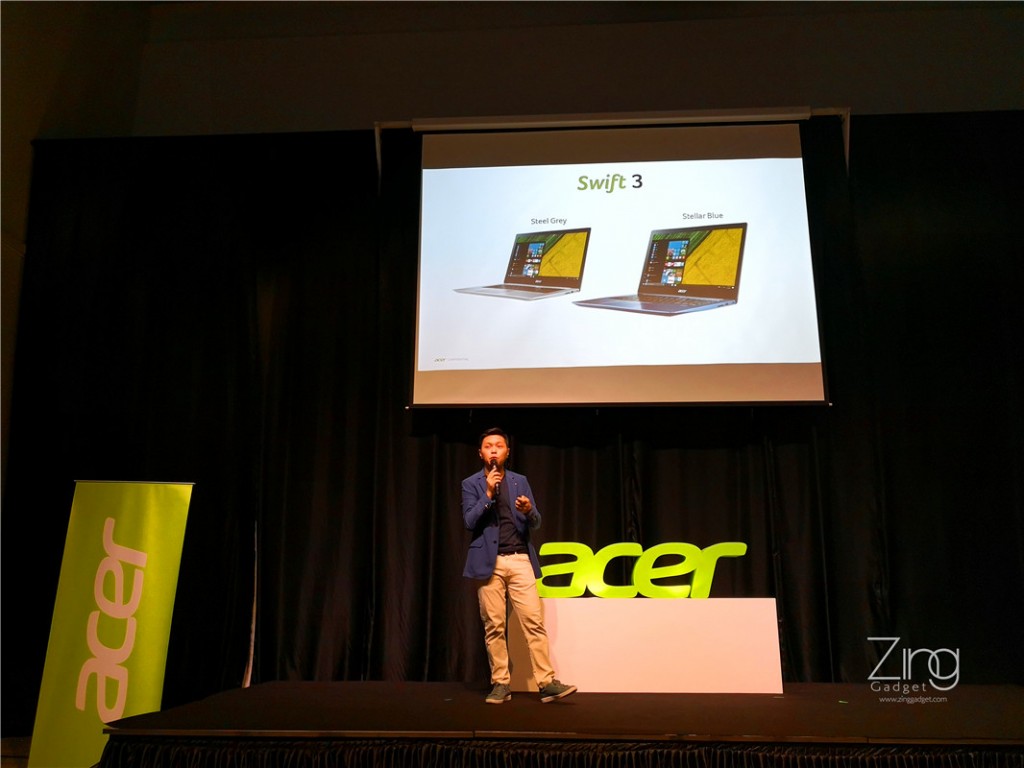 The Acer Swift 3 in Malaysia is available in Steel Grey and Stellar Blue and its battery can last up to 10 hours! Learn more at Acer Malaysia