With a gaming laptop that worth the value of a car, the Acer Predator 21X is the most expensive gaming laptop you can find in Malaysia, offering best in class, ultimate performance hardware you can ever dream of, a curved monitor and mechanical keyboard powered by Cherry MX switches. It is officially priced at RM39,999 and available experience at the roadshow happening now on IOI City Mall till 21st May.
Acer Predator 21X
Intel Core i7-7820HK
Nvidia GeForce GTX1080 SLI
64GB DDR4 RAM
512GB SSD
1TB 7200rpm HDD
21寸 2560×1080 120Hz display
Tobii eye tracking technology
3x Ultra-Thin AeroBlade fan
Cherry MX switch
RRP:RM39999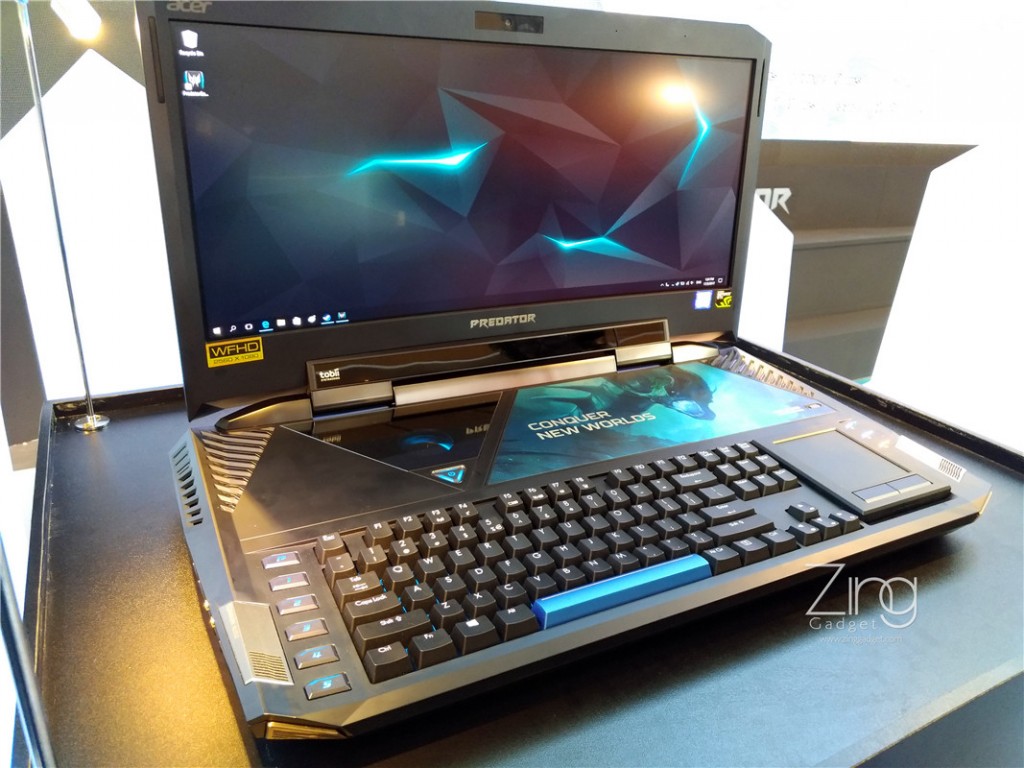 The Predator 21X is the world first gaming monitor with curved display with 120Hz refresh rate and G-SYNC enabled.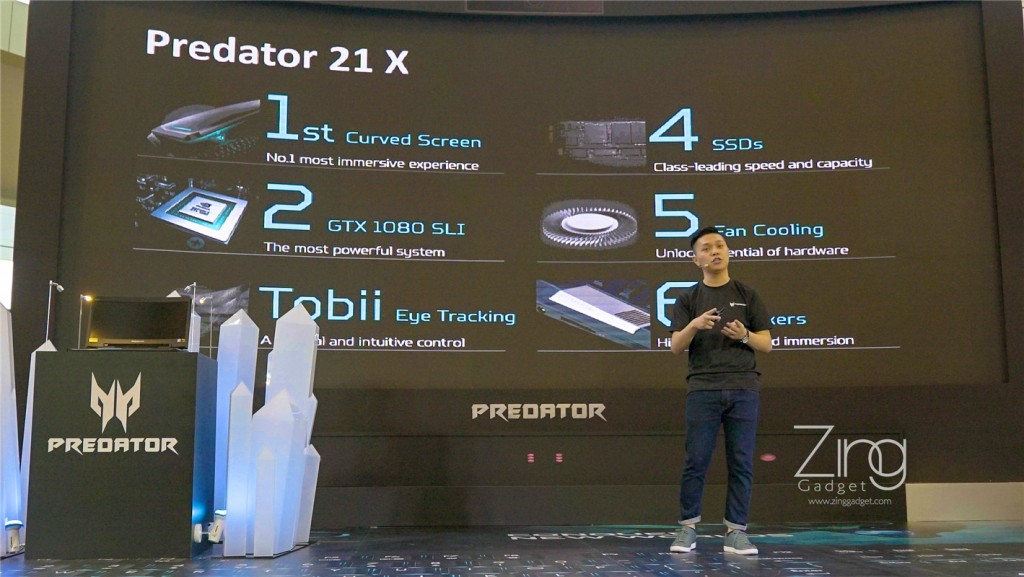 There are two Nvidia GTX1080 (SLI configuration) and the latest Intel Core i7 processors with whopping 64GB RAM in this gaming beast. There are only 300 units sold worldwide, including this, so you might want to grab it before its gone.
If you are interested in getting one, you can contact Acer Malaysia through this email so they will be in touch with you
In the mean time, Acer will be giving out free gifts for each purchase of Acer Aspire VX, Swift series and Switch Alpha 12 during the roadshow.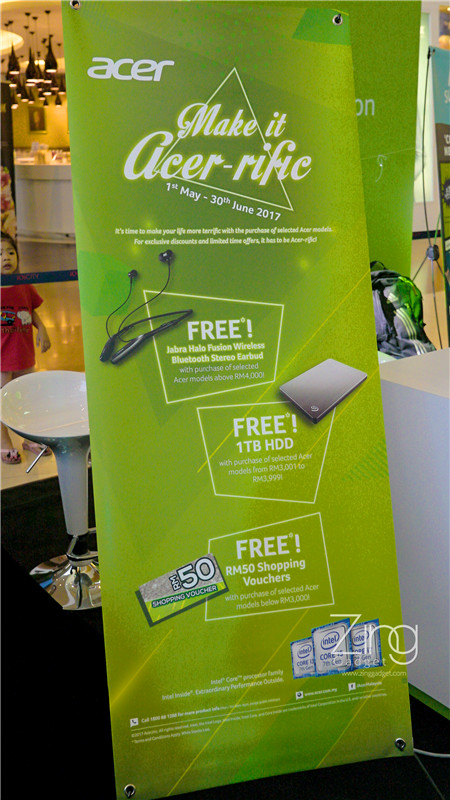 For a minimum spend of RM4000, you will receive a Jabra Halo Fusion wireless bluetooth earphone for free!. Free 1TB harddrive will be given away for RM3001 to RM4000 and RM50 vouchers for spending less than RM3000.
And here's how you can play it for free!
Simply leave a comment in this page with your interest and you can experience you dream laptop for free! The experience event will be held on 21st May (Sunday) 10 am to 11.30am at IOI Putrajaya Shopping Mall. See you there!