If you are a keen traveller but worried on your smartphone data consumption during overseas, it's time to select the best roaming plan for your package! Xpax has just announced the new 1 day roaming package in selected ASEAN countries where you can surf on social media website all day for just RM1!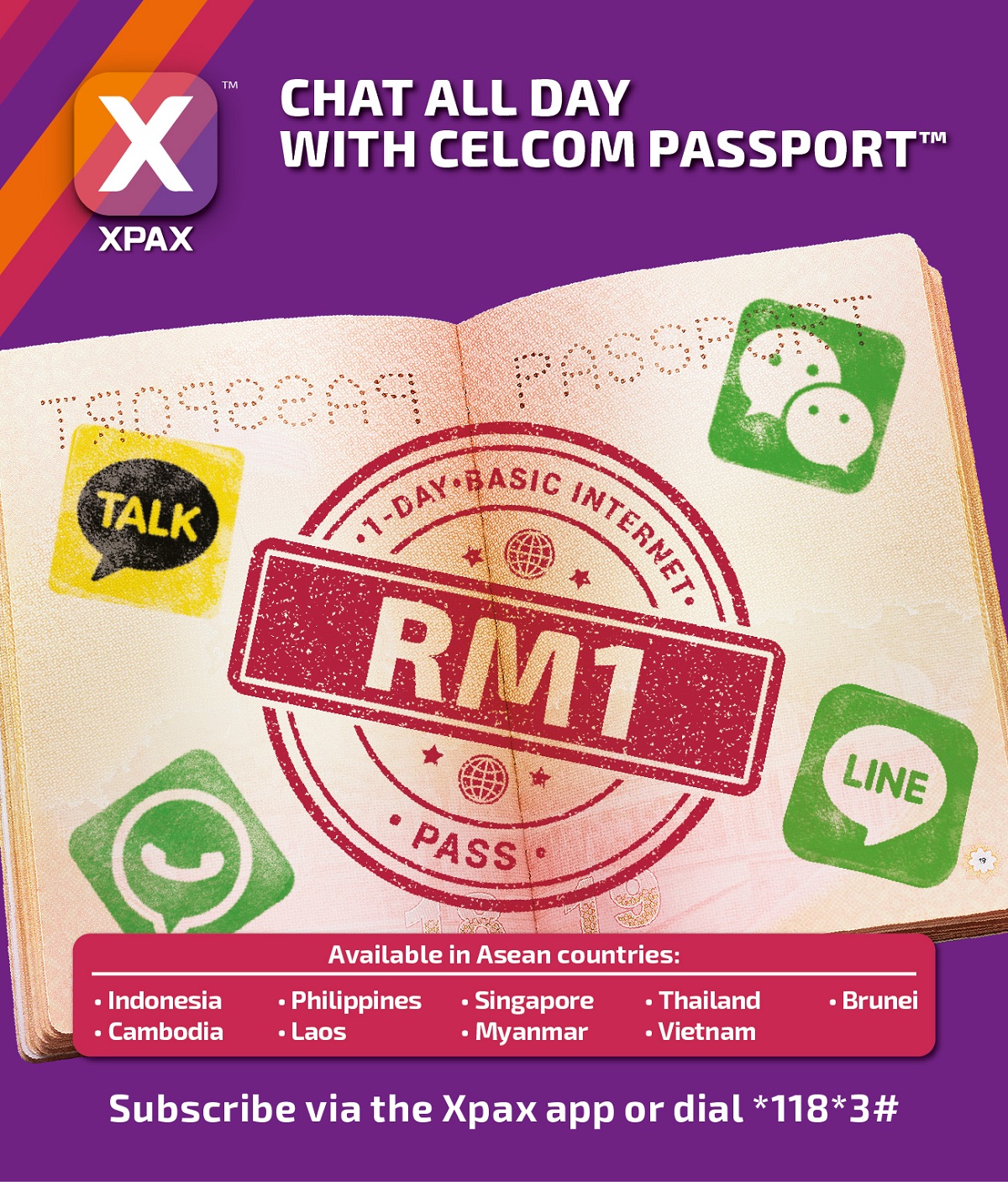 The 1-day Basic internet pass offers basic download and upload speed and ensures that it is possible to communicate with your friends and family at your hometown through WhatsApp, WeChat, Facebook Messenger and other social apps. The supported roaming countries are Indonesia, Philippines, Singapore, Thailand, Brunei, Cambodia, Laos, Myammar and Vietnam.
To subscribe for 1 -day basic internet pass, simply type in <BASIC ROAM> and sent to 28882, or dial *118# or through Xpax app on your smartphone.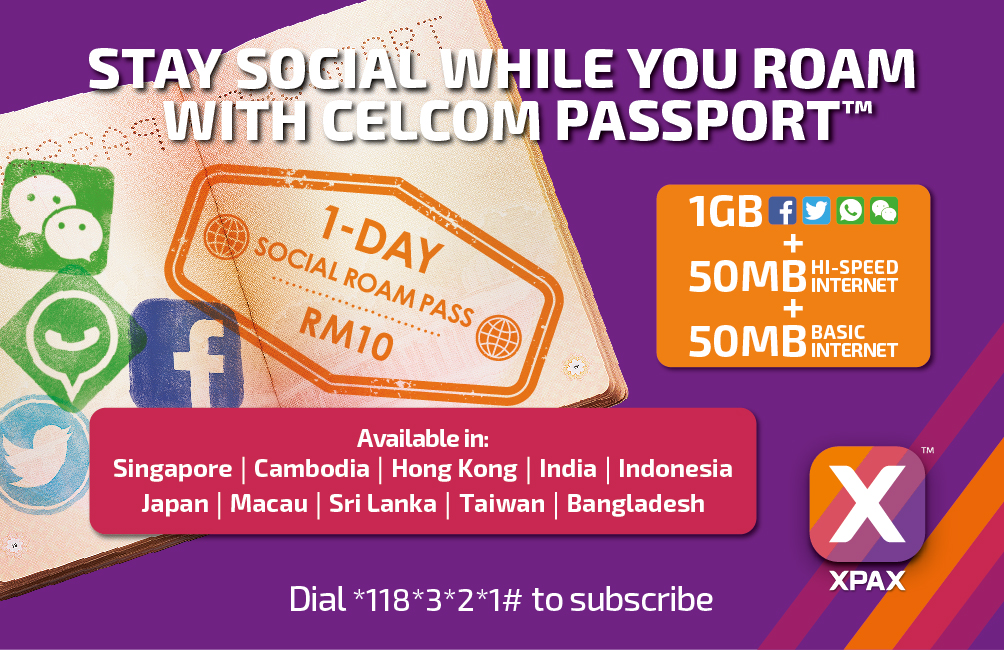 On the other hand, Xpax also offers 1-day social roam and 1-day internet pass for various demands.
1-Day Social Roam

RM10/day
1GB social internet data(WhatsApp, Twitter, Wechat, Facebook)
50MB high speed quota
50MB basic quota
Supported in 10 countries

1-Day Internet Pass

RM38/day
500MB data
over 160 countries supported
Learn more about this data roaming plan at Xpax official site.