The global recall of the Galaxy Note 7 has greatly affected the reputation of the Samsung mobile branding and other electronic products worldwide and resulted a loss estimated around 22 billion. However, they aren't going to halt their progress for the launch of the next Galaxy S flagship, which is estimated to be debut on early 2017.
Nevertheless, @KJuma from Weibo has posted a new update showing an alleged leak of the Galaxy S8 hardware specifications. @KJuma is widely known for leaking hardware specifications and render design before the smartphone was even revealed to the public.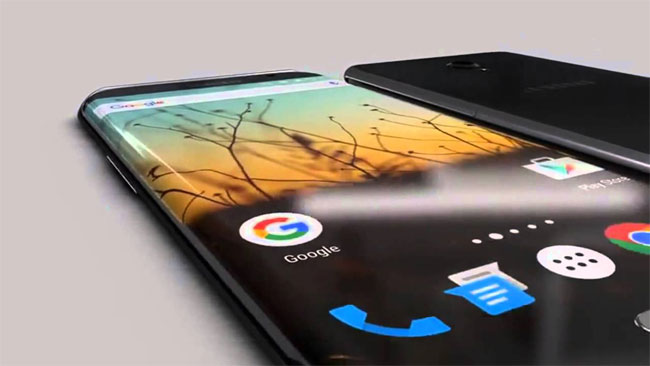 Previously, there are also other claims stating that the Galaxy S8 will be available in 2 variant and would be launched much more earlier than expected to cover the loss resulted by the Galaxy Note 7 incident. Nonetheless, the specification revealed are as below.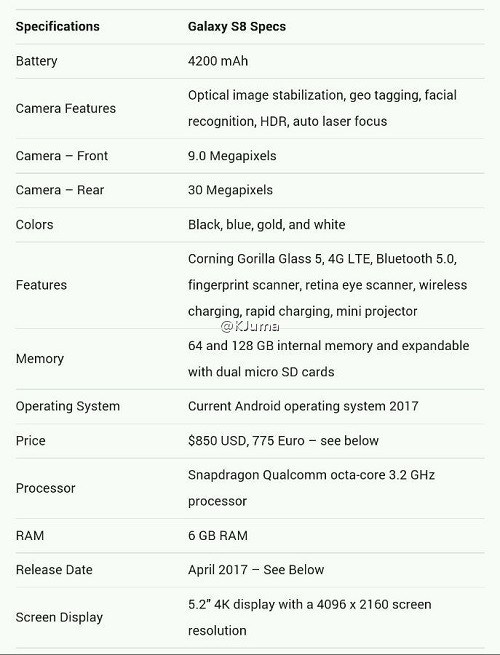 According to the leak from @KJuma, the Galaxy S8 comes with a 5.2 inches 4K display, 4200mAh battery, 64GB ROM and 128GB ROM and powered by a Snapdragon octacore SoC clocked at 3.2Ghz. The camera hardware quality is also pretty decent with its ability to capture 30 megapxiels image on the rear camera.
It is also alleged that the Galaxy S8 will be introduced by April next year. Let's wait for more detail from Samsung on the exact specifications and launch date.