Few weeks ago, we're honored to receive one of the most powerful graphic card from AMD for review. The AMD R9 390x is the world most advanced graphics card to date from AMD that features whooping 512 bit 8GB GDDR5 memory and clocked at 1050 Mhz that born to play games at 2K to 4K settings. However, it doesn't come cheap as this GPU card can cost up RM2,100!. Without further ado, let's unbox and see how this beast perform!
MSI AMD R9 390x specifications:-
GB GDDR5
PCI Express 3.0 x 16 Bus Interface
Direct 12
OpenGL 4.4
OpenCL
GCN
AMD LiquidVR
AMD FreeSync
AMD Virtual Super Resolution
Support 4K display output
AMD Eyefinity
AMD CrossFire
AMD TressFX
AMD HD3D
AMD TrueAudio
AMD Frame Rate Targer Control
AMD PowerTune
AMD ZeroCore Power
AMD App Acceleration
AMD Gaming Evolved Client powered by Raptr
AMD Catalyst
comes with VGA, HDMI, 2x DL-DVI-D port
Minimum power requirement: 750W PSU (1x 150 8pin PCL connector and 1 75W 6pin connector)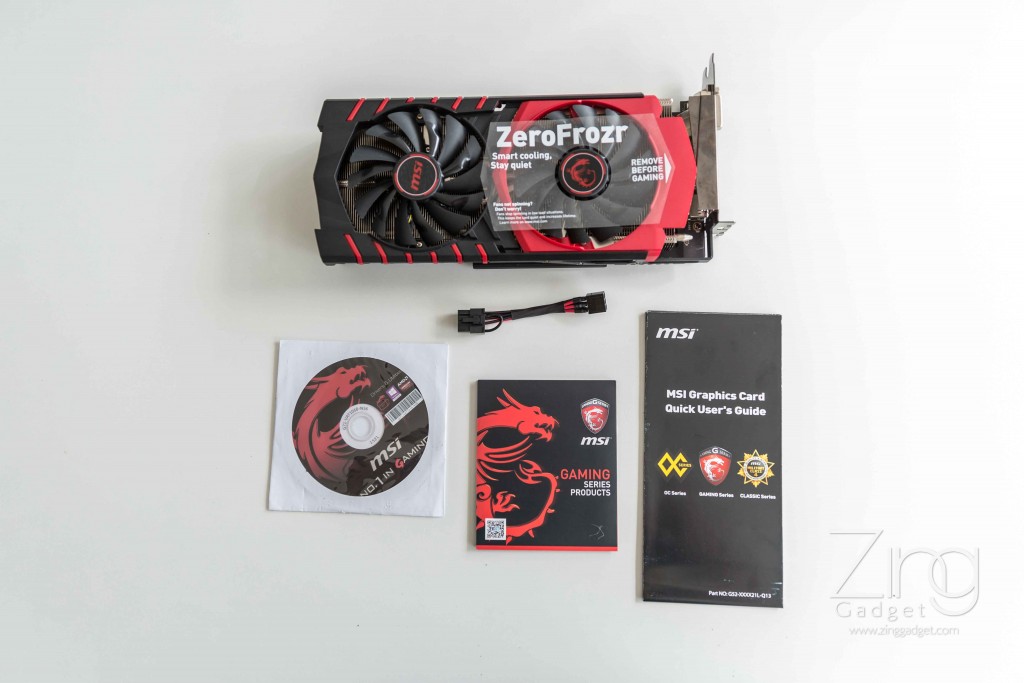 With the recent release of AMD Crimson Software that caused the fan to be malfunction and result in "burned/ cooked" cards, the R9 390x supports third party MSI overclocking software – MSI afterburner which seems to run well during our test. The MSI afterburner is a overclocking software for MSI GPUs not just limited into the R9 390X only.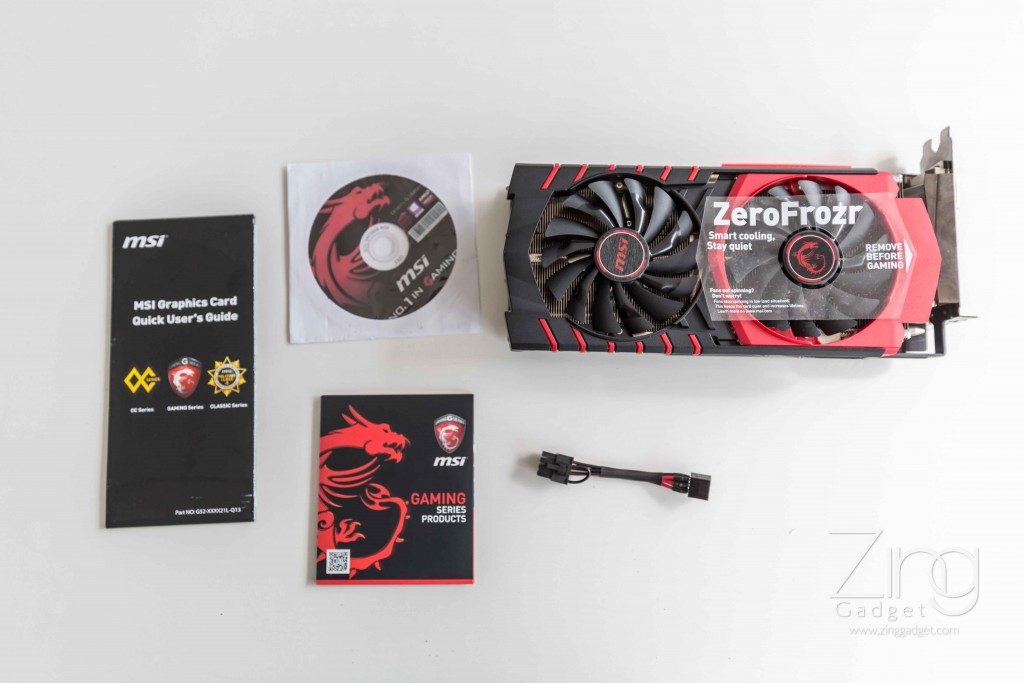 Within the box comes with instructions manual, driver CD, connector and also the graphic card itself.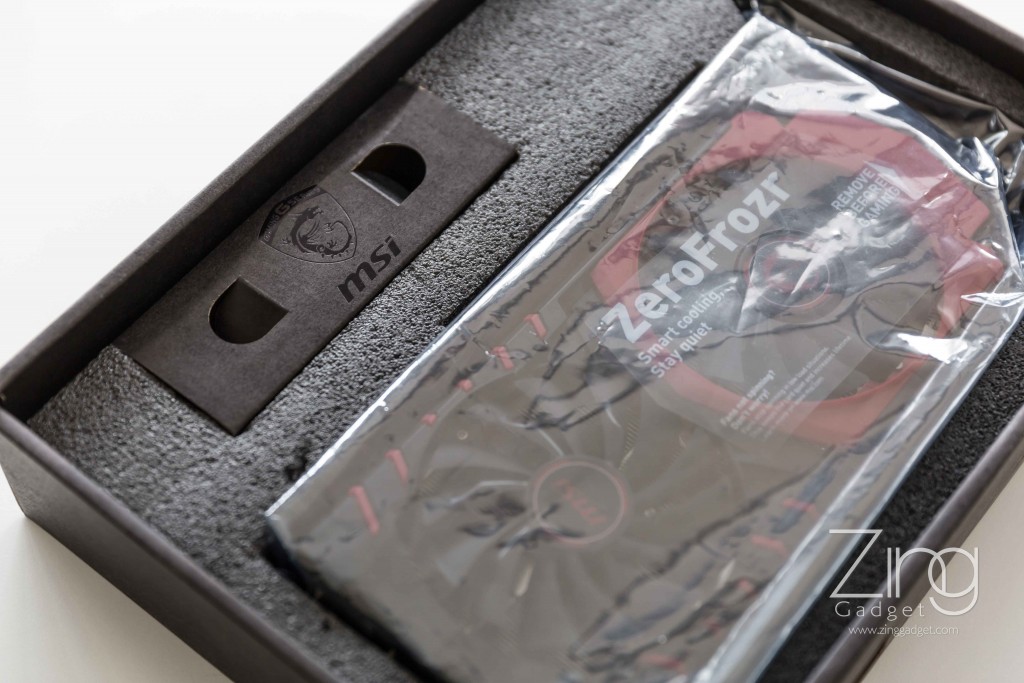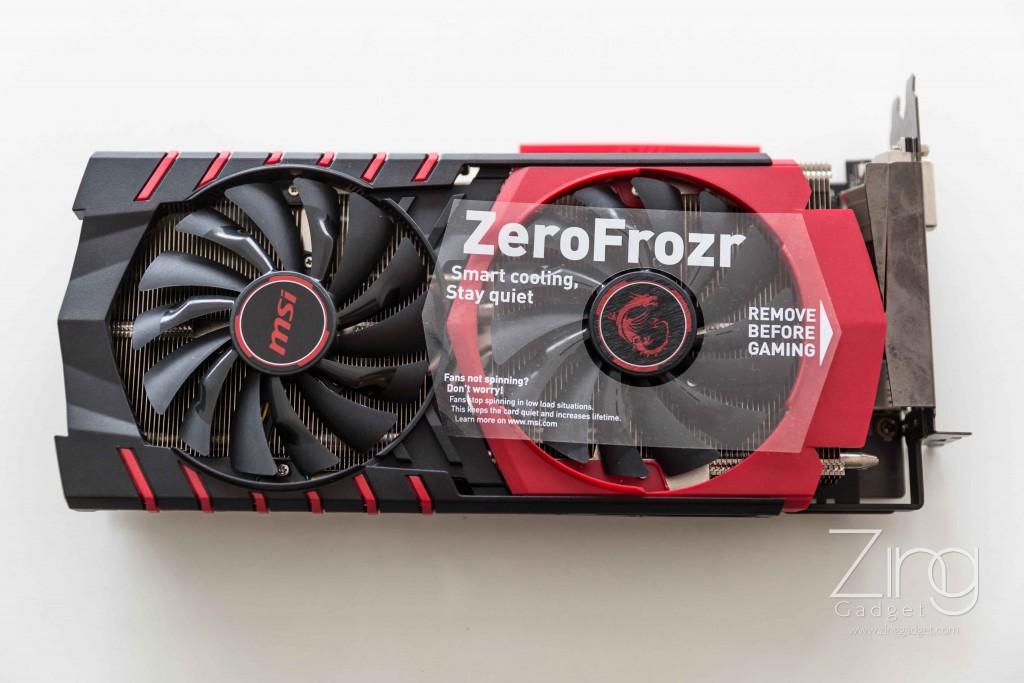 The MSI R9 390x comes with 'ZeroFrozr' –  a dual fan designed for maximum cooling. With the size at 27.7×12.9×5.1cm, not all chassis can support this GPU along with the motherboard. Hence, chassis selection is essential if this beast GPU is one of the your graphics card option for gaming.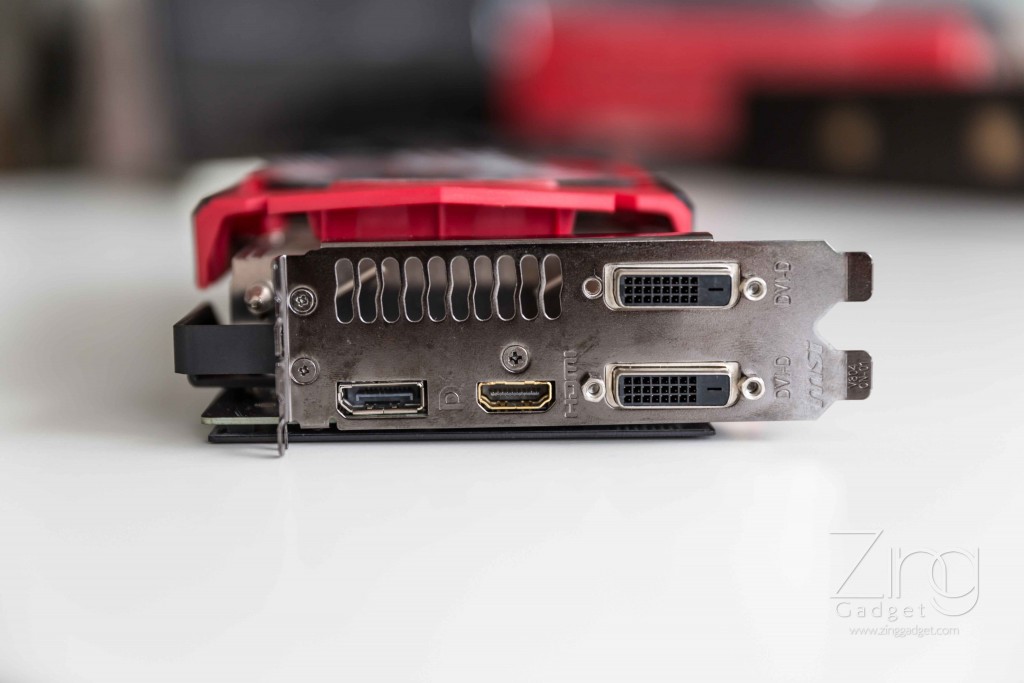 The R9 390x comes with 2 DVI port, 1 VGA port and 1 HDMI port capable for Full HD and 4K output. It also can supports 3 simultaneous display with resolution at 4096×[email protected]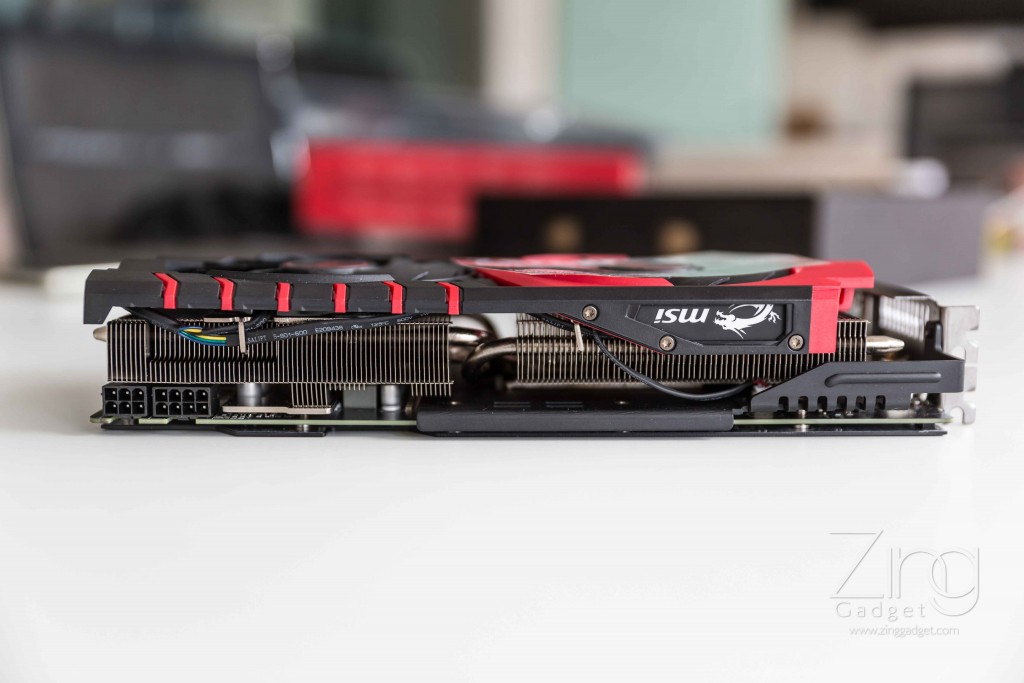 With great power, comes great responsibility. The R9 390x requires minimum power input of 750W which is much higher than the lower TDP Nvidia GTX 980. The higher electrical input also provide a better and stable overclocking in the long run.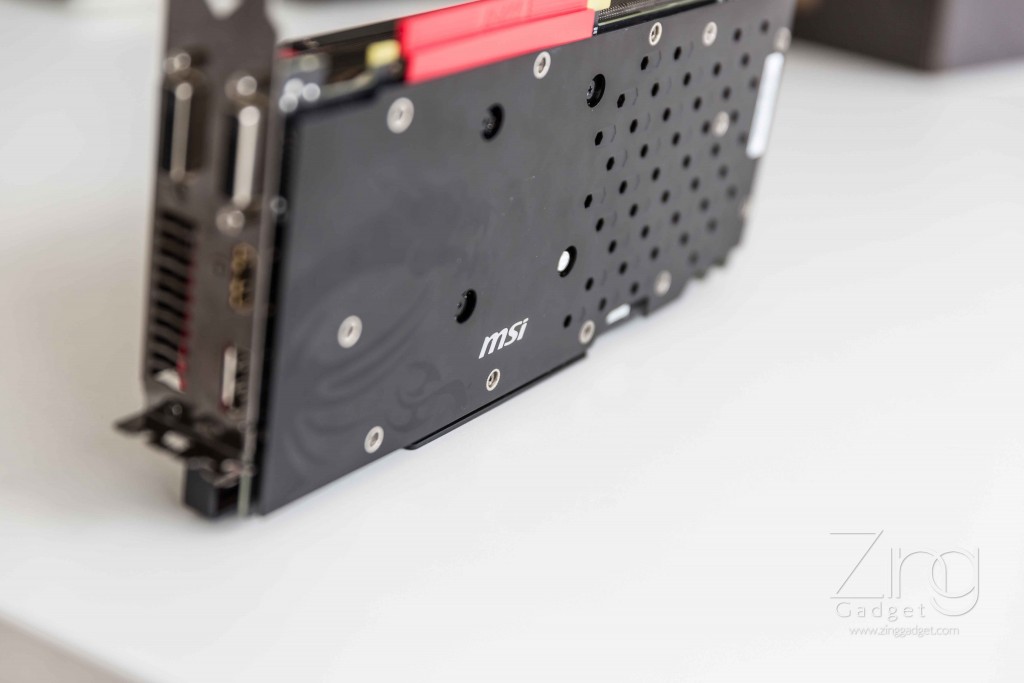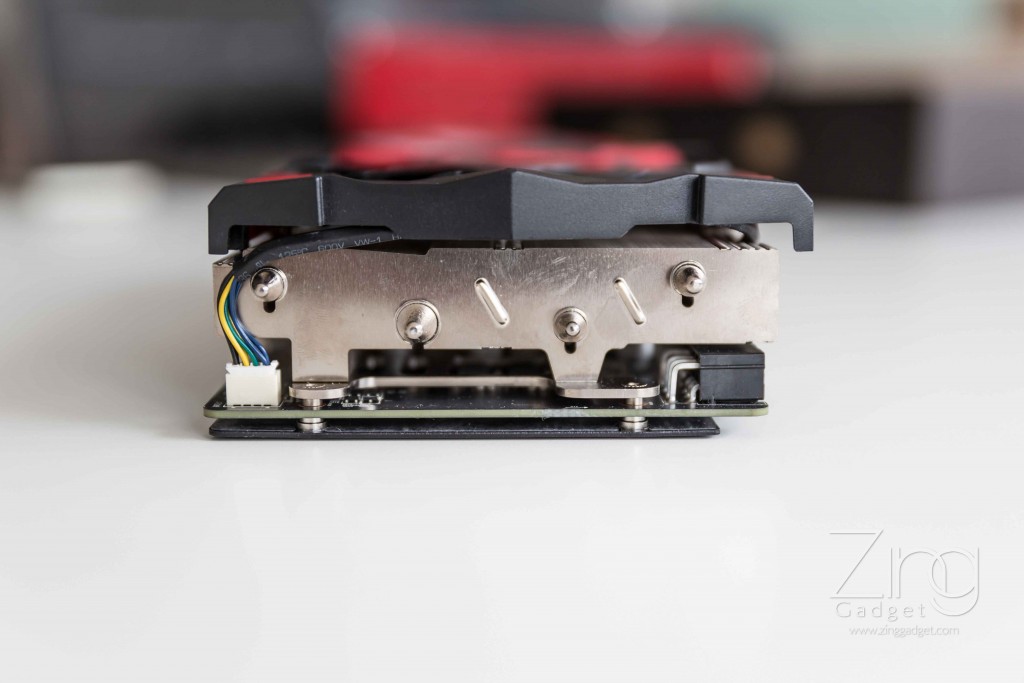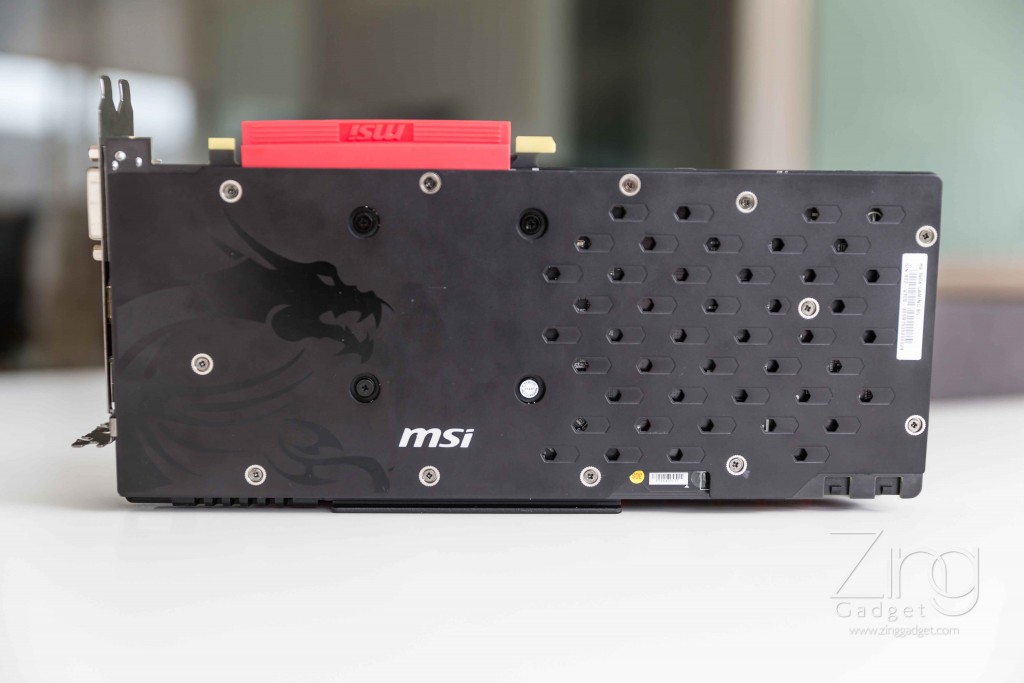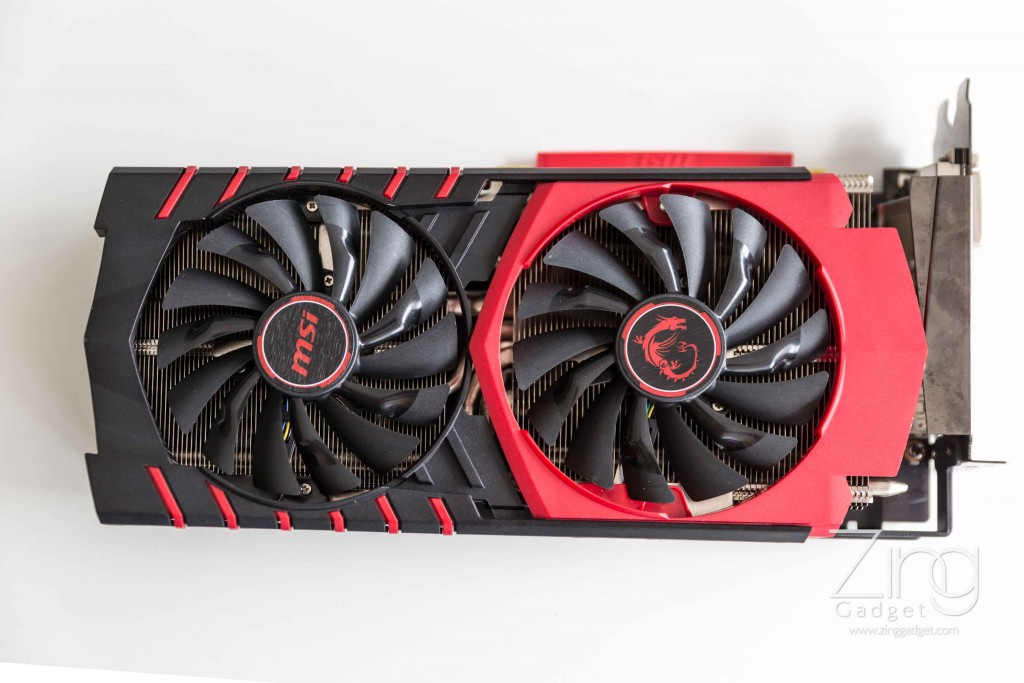 The R9 390x comes with 2 mode – OC mode with clock rate at 1100Mhz and gaming mode at 1080Mhz. The standard clock rate of the R9 390x are at 1080Mhz which is sufficient to perform day to day gaming and other GPU intensive task. If you want to bring up more power from the GPU, overclocking is required and can be performed with custom compatible GPU driver software.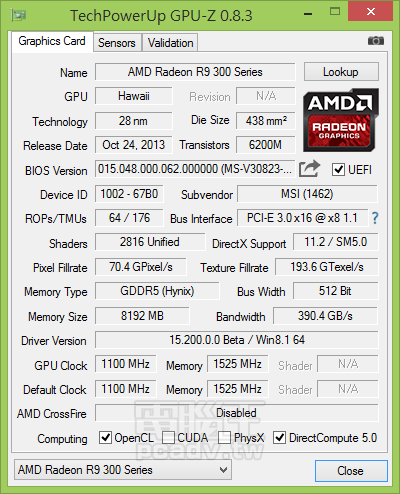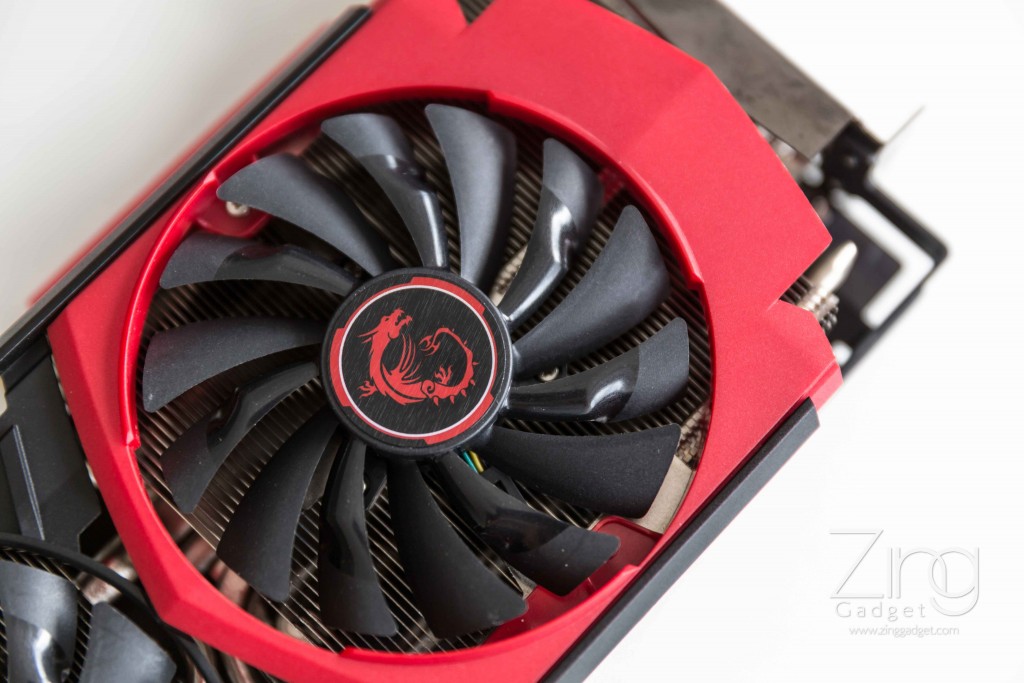 The AMD R9 390x is on-par with the GTX970 and 980 from Nvidia, which means that it is also capable to run modern AAA tittle such as Fallout 4, GTA V with Full HD at 60fps. This GPU is even capable to run games at 2K output provided that 2K display monitor is available.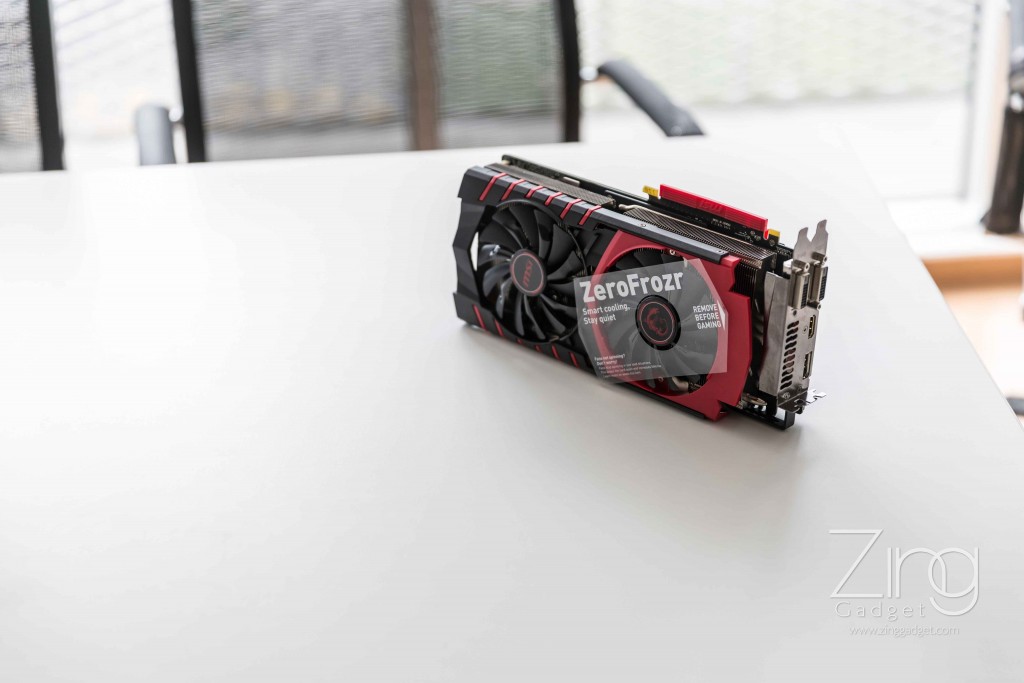 The launch of the R9 390x is one of the greatest GPU hardware from AMD and MSI. We hope that MSI and AMD continues to cooperate and bring their next GPU to a greater level.