AMD has brought us amazing tech stuffs in the year of 2015. From its APU to GPU, the advancement of the AMD GPU technology has brought its glory into Computex 2016. Yesterday, AMD has demoed their new generation of Radeon GPU RX480 that supports virtual reality environment!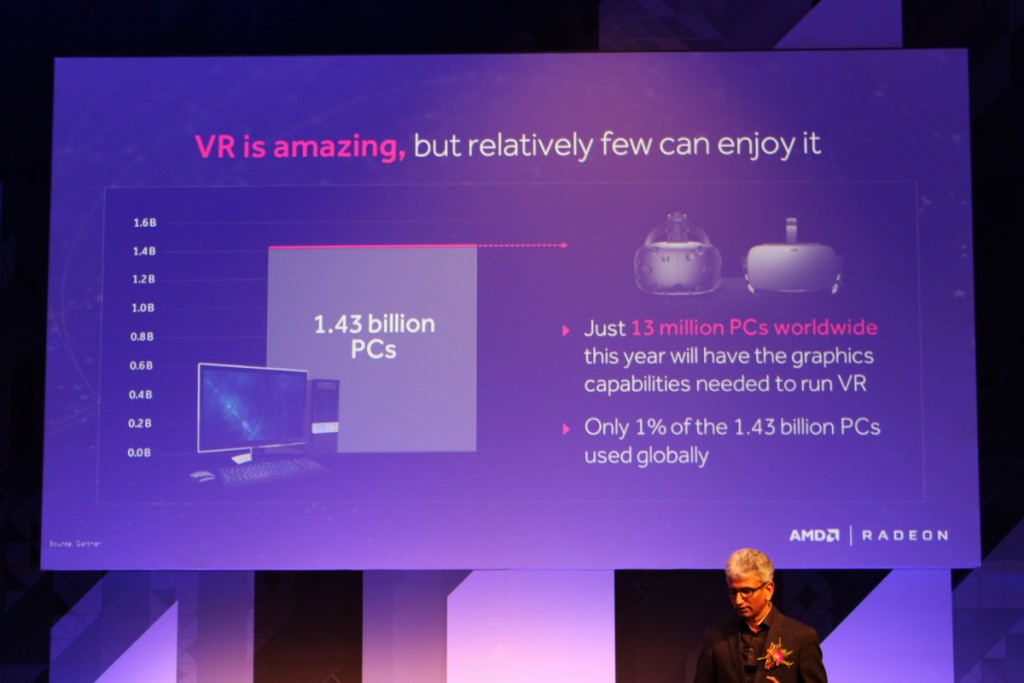 AMD officials has stated that the VR supported PC is today market does not overpass 13 million units, which is not even 1% of the entire PC gaming population. While gamers might be tight on budget for a VR-ready PC, they usually wouldn't go for graphics card more than US$300. Hence, AMD take this opportunity to launched their new generation VR-ready graphics card RX480 that only cost around $200!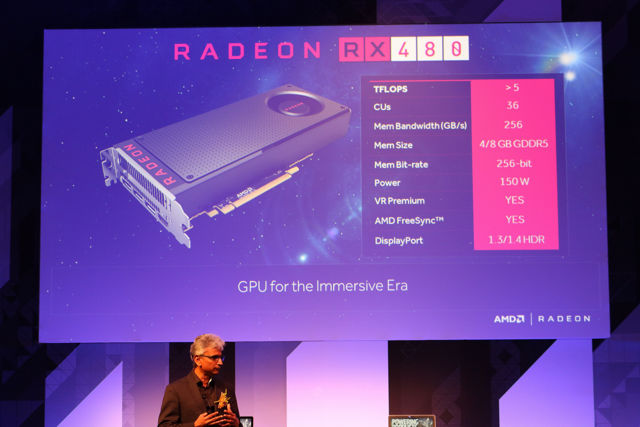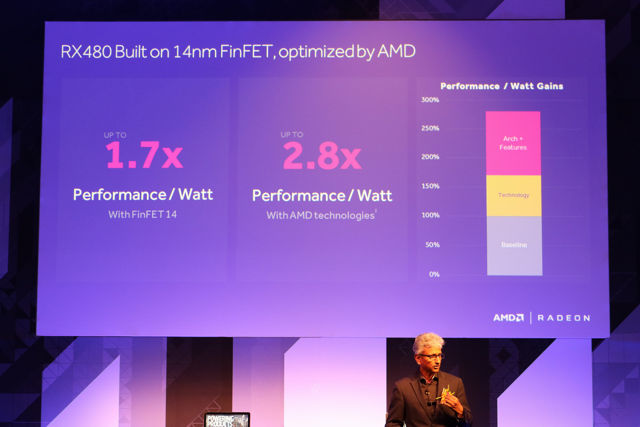 Raja Koduri, VP of AMD says that the Radeon RX480 is cheap but doesn't lack of quality. It is based on 14nm FinFet technology that has better power consumption and efficiency while available in 4GB or 8GB GDDR5.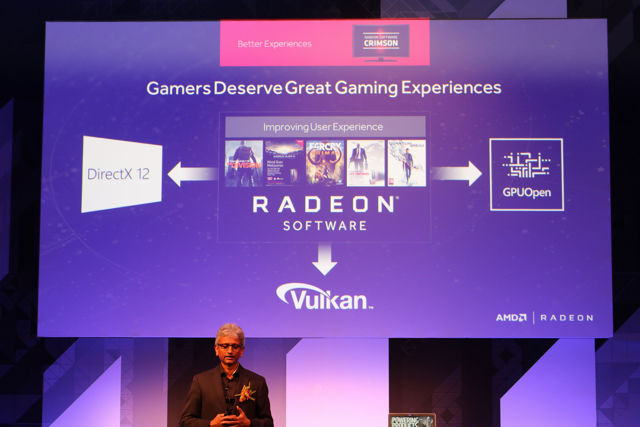 Radeon RX480 also supports Direct X 12, Vulkan and GPUOpen standards.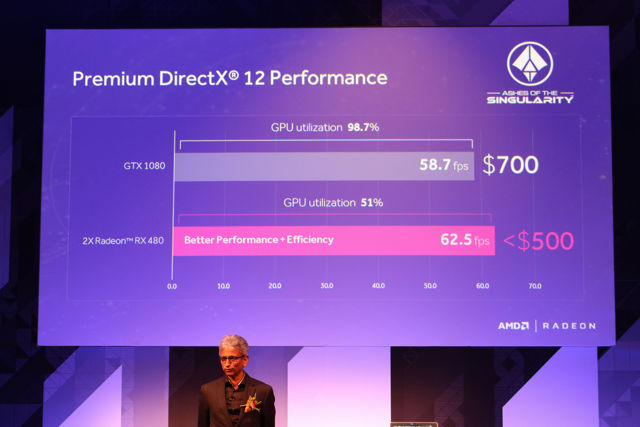 AMD has also compares one GTX1080 and one AMD RX480 SLI (2 units) into comparison. Benchmark results shows a better framerate performance with lower cost.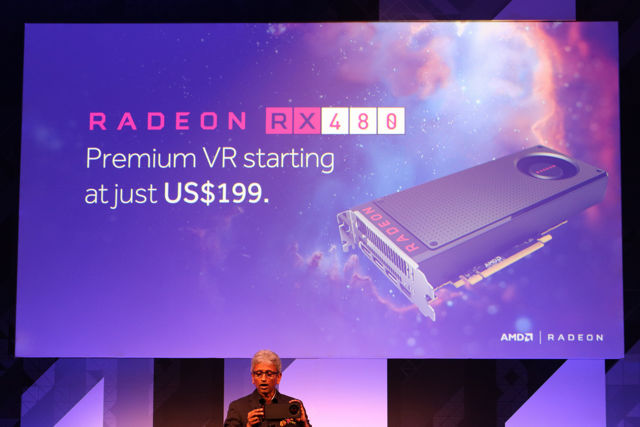 The AMD Radeon RX480 is just priced at $199!