On the 2nd day that Google officially roll out the Android Nougat, Sony has announced most Xperia devices to receive the 7th generation Android upgrade. Those Xperia devices eligible to receive Android N upgrade is revealed on a slide titled "Android N update strategy" and shows that the two new Xperia X Performance and XZ will be receiving the upgrade from October.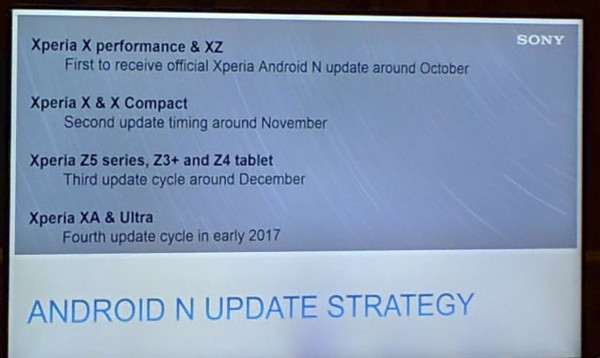 Following behind is the Xperia X/X Compact on September, Z5, Z3+, Z4 tablet on December while the XA and XA Ultra will receive upgrade on 2017.
Does your Xperia gadget fall into those listed above?
Source: PCOnline