The iPhone SE is one of the most highlighted products during the Apple March Keynote. It is undoubtedly the best 4 inches Apple iPhone that comes with a classical iPhone 5S design along with specifications similar with the iPhone 6S. Soon after its launch, the iPhone SE has been open for pre-order through Maxis and while U Mobile also taken the initiatives to launch their pre-order along with its postpaid plan. 
Although U Mobile has not announced the respective plan with the iPhone SE, but we could expect that the smartphone will come along with U MicroCredit installment package or UPackage postpaid. The iPhone SE could also be bundled with postpaid plan with only monthly subscription at RM40.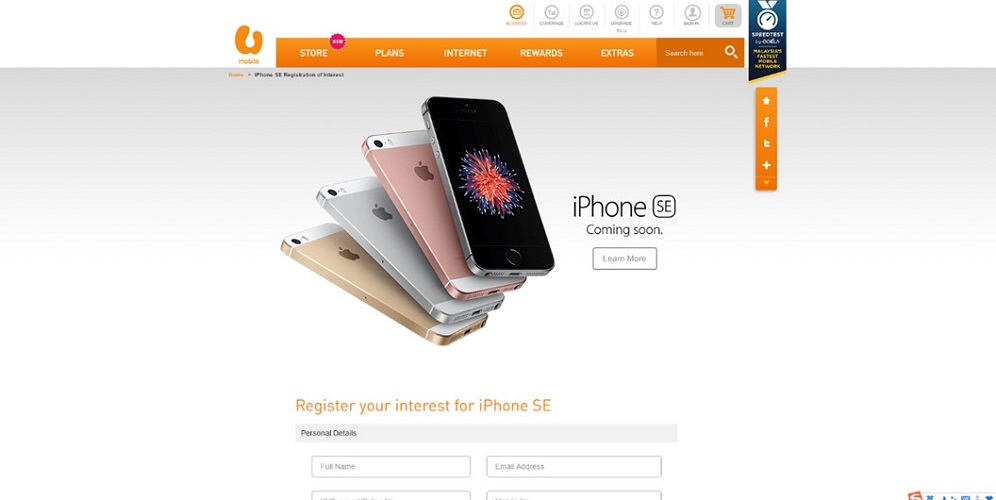 Although there isn't any details on the exact launch date of the iPhone SE but we could expect this smartphone will arrive shortly.
Source : soyacincau