As the main reason delaying the launch of Apple Airpods has been revealed yesterday, this wireless earphone which is built to fit iPhone 7 is now officially available to purchase on Apple official site. The sudden launch of AirPods is kind of surprising that most of us didn't expect.
Priced at RM849, the Apple AirPods would takes up to 2 weeks to get it delivered. There is no extra charges on the delivery and user can get to know when they will be receiving their new wireless AirPods.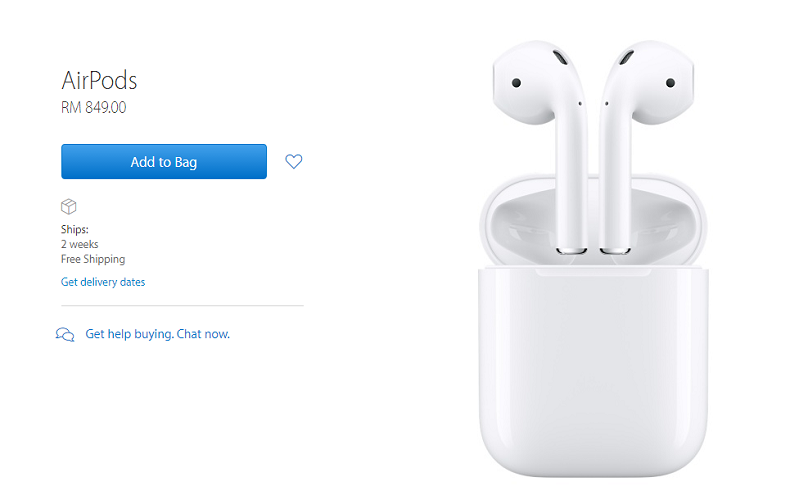 You can grab the AirPods right here.
Source : soyacincau