Yes, the long awaited Apple iPhone 6s and 6s Plus will be available on sale from tomorrow midnight (16 October 2015 12.00am)! Four major Malaysian telco – Maxis, Celcom, DiGi and U Mobile has well prepared for the first release of the iPhone 6s and 6s Plus! If you want to know where can you get the new iPhone, note down the location below!
Maxis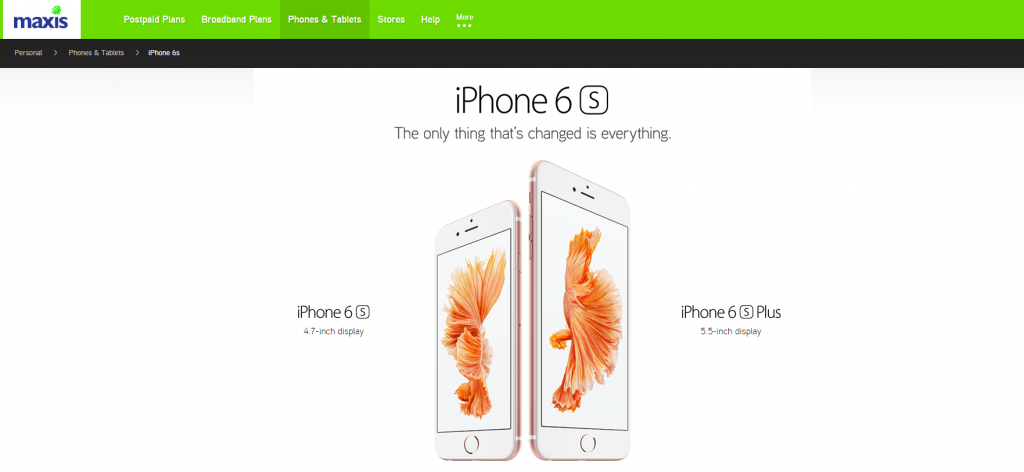 Instead of launching the iPhone 6s and 6s Plus with a countdown event, Maxis has chosen to quietly market the new smartphone and which will be available from Maxis stores below that will be operating from today until tommorow 7am! Customer can also register themselves for postal service for almost all location within Malaysia.
What happened if you missed the pre-order? You can still sign up for Maxis One Plan on the spot and check through the 'Real View' from Maxis website to monitor the stock availability of the smartphone. It will be updated per hour so you can save your time!
Here are the 3 outlet which will be operating till tomorrow 7am:-
Maxis Centre KLCC
Maxis Centre JB Danga Bay,Johor
Maxis Centre All Seasons Place,Penang
Celcom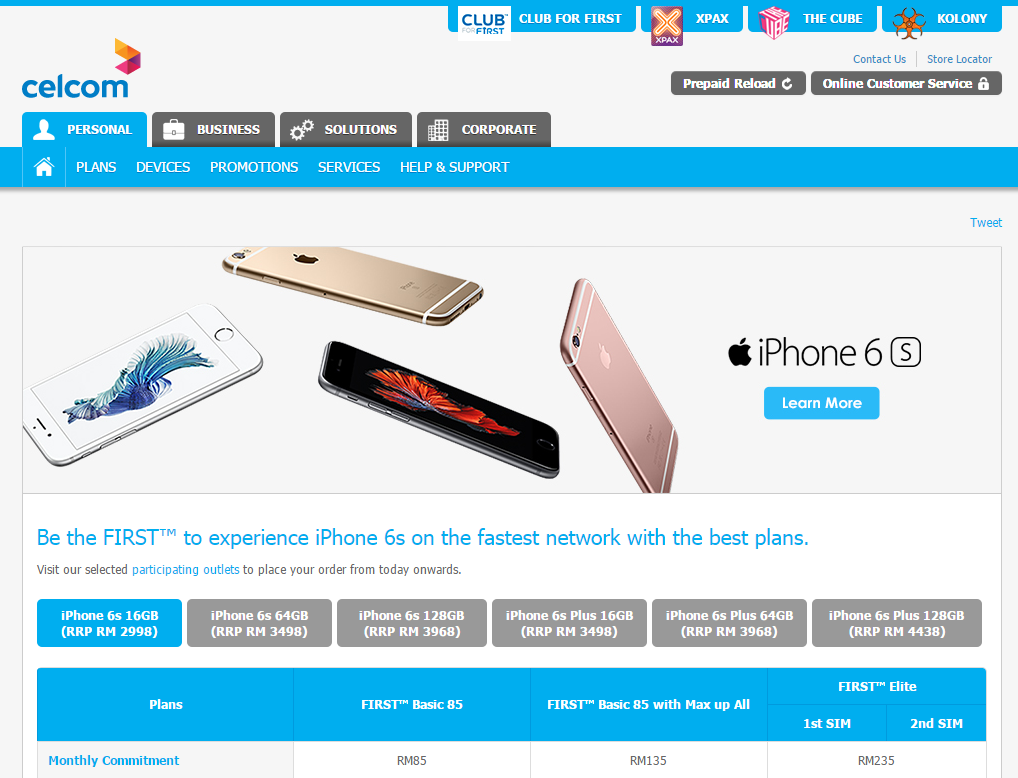 As usual, Celcom will be organizing a midnight launch event at Sunway Pyramid Blue Cube. Instead of launching the sale of the new iPhone, it will be available from this midnight from the four location below!
Blue Cube Sunway Pyramid
Blue Cube Publika
Celcom Centre Taman Molek,Johor Bahru
Blue Cube Elit Avenue Bayan Baru,Penang
Digi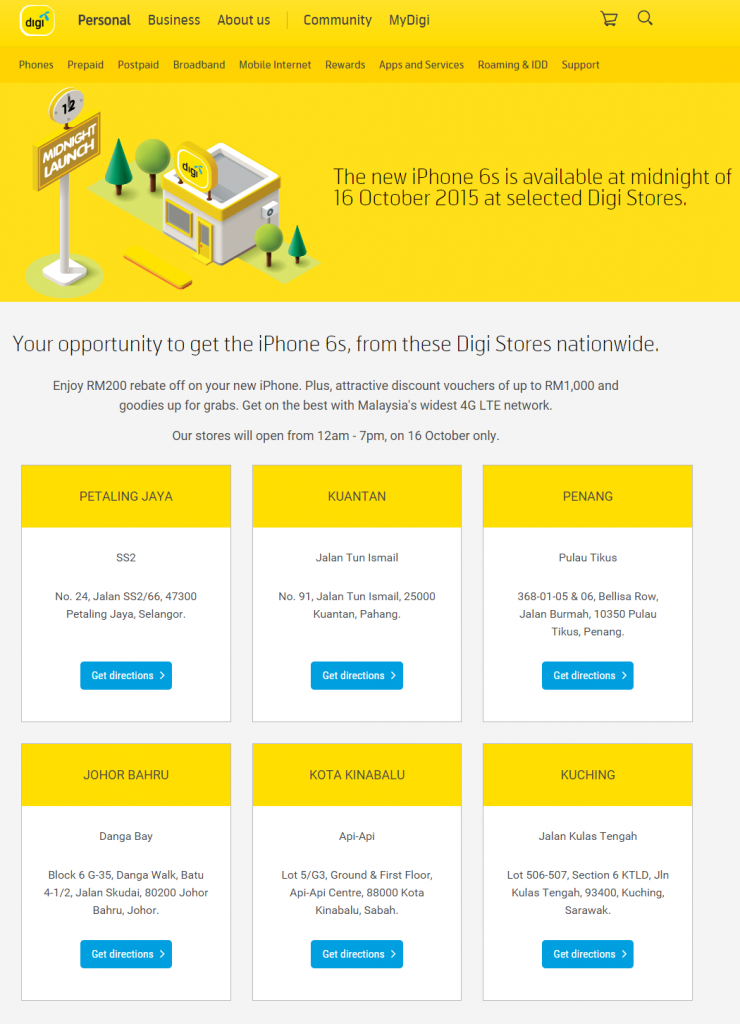 The Digi Countdown event for the iPhone 6s and 6s Plus will be initialized from 10.00pm today until 12.00am. Comparing to other telco, Digi provides the iPhone 6s and 6s Plus to most location throughout Malaysia which includes Sabah and Sarawak!
SS2 , Petaling Jaya
Kuantan , Pahang
Pulau Tikus , Penang
Danga Bay , Johor
Kuching , Sarawak
Api Api , Sabah
U Mobile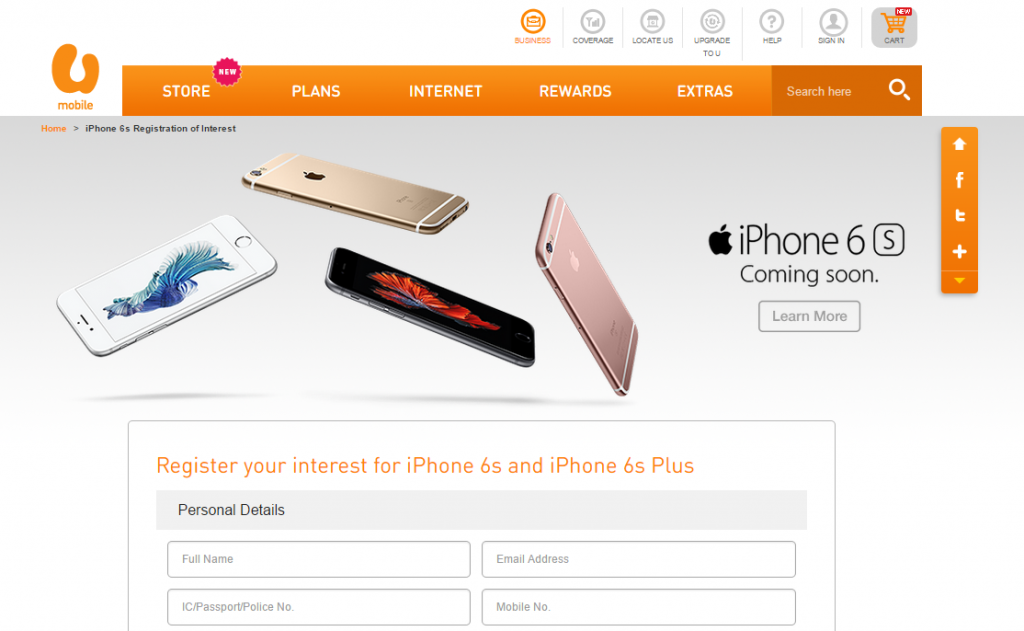 U Mobile will be launching the launch event for the iPhone 6s and 6s Plus at Berjaya Times Square today! The first 50 customer that signs up the U Mobile plan will receive a free iPhone 5c by downloaded "MyUMobile" application! The queue for the U Mobile plan registration starts now!
Besides, U Mobile also offering trade in program for old smartphones. We guess most customer might want to come here to grab this new smartphone?
Source : lowyat