With the global launch of iPhone SE 2020 few weeks ago, the new iPhone SE 2020 will soon be available in Malaysia market. For those who loves iPhone with screen lower than 5″, the new iPhone SE 2020 is the most perfect smartphone for you. The new iPhone SE is now available through Apple store or you can grab it through local telco such as Digi, Maxis, Celcom and U Mobile.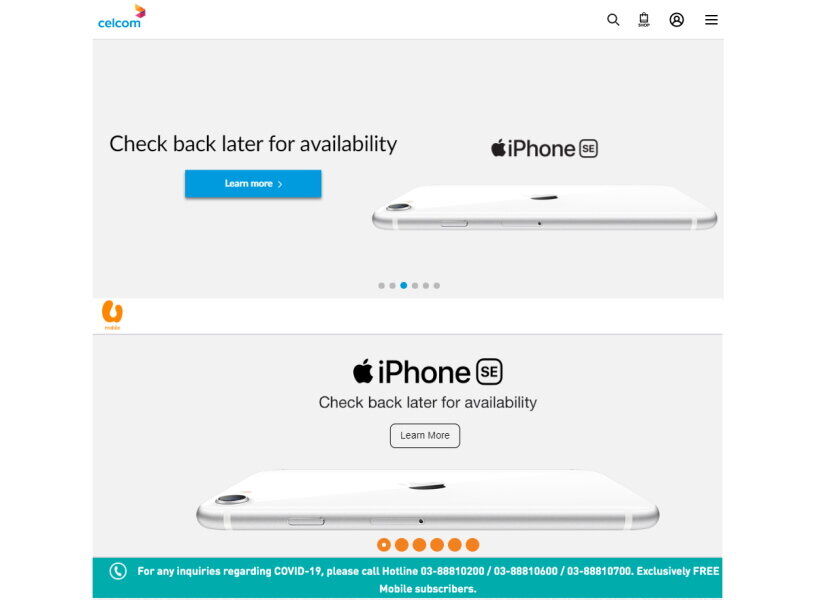 Although the pricing of the iPhone SE has been leaked in Malaysia, there is no details on its availability yet. In the meantime, Digi, Celcom and U Mobile has both marketed their bundled iPhone SE plan along with device.
However Maxis has yet to released a teaser for the iPohne SE bundled plan.
Nonetheless, iPhone SE will soon arrive and available in Malaysia!