Soon after Asus has launched the GX860 gaming mouse, Asus now launch the newest generation of gaming mouse – GX1000!
ASUS GX1000 specifications:
Laser tracking
up to 8200dpi
Supports from Windows XP to Windows 8
128.5mm x 65.5mm x 43.5mm
150g – 175g
RRP: RM309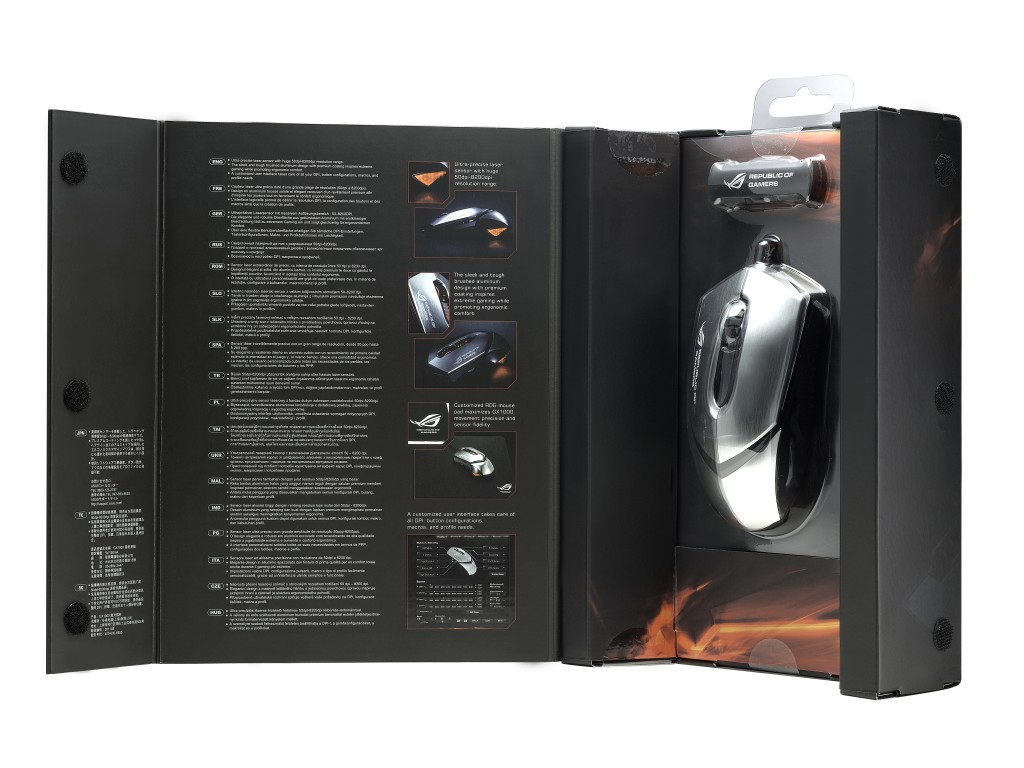 The Asus GX1000 is designed for those who seek for ergonomics and speed. The Republic of Gamers logo has a glowing LED effect at the rear of the mouse that makes it look premium. It has sensitivity up to 8200 dpi that is excellent for extreme fast mouse cursor movement during gaming. Besides, the RoG software also allows customization of the macro keys on the side.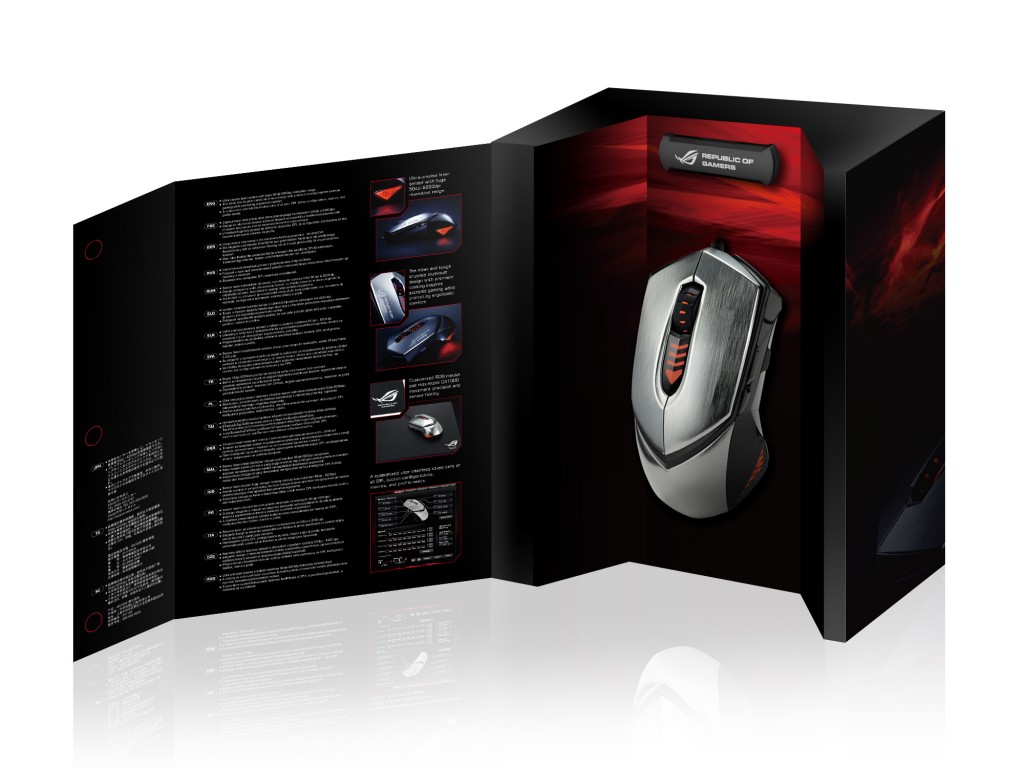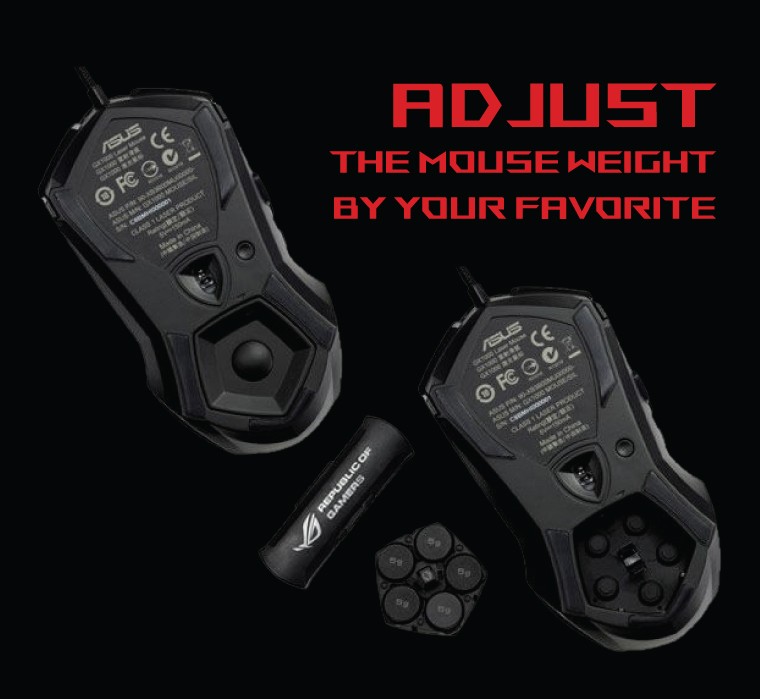 The GX1000 is also weight adjustable by adding the weight in or out from the mouse. By opening the pentagon plastic in the bottom, players can add up to 5x 5 gram weights into the mouse so that you can move your cursor at ease.