As the Computex 2017 has commenced on Taiwan today, Asus has launched 5 new ZenBook and VivoBook series which are the ZenBook Pro, ZenBook 3 Deluxe, ZenBook Flip S, VivoBook S and VivoBook Pro priced from US$499 (RM2129) onward.
Asus ZenBook Pro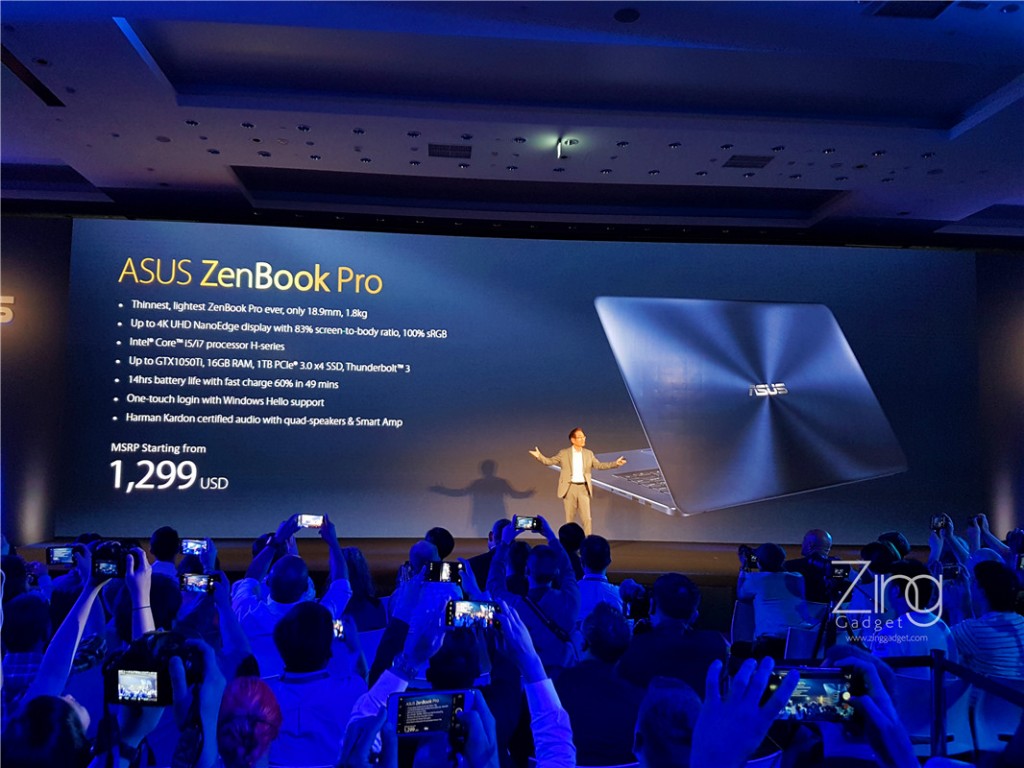 The ZenBook Pro is the biggest highlight of the show. Featuring 4K UHD display and near perfect 100% sRGB and comes with Intel Core i5 and i7 processor option. It is priced at US$1299 (~RM5599).
Apart from the new processor, the ZenBook Pro comes with 1TB PCIe 3.0 SSD and 16GB RAM with standby time up to 14 hours! It also comes with Nvidia GTX1050Ti dedicated graphics card and features 4x Harman Kardon certified speaker with 2.5x bigger sound.
Asus ZenBook 3 Deluxe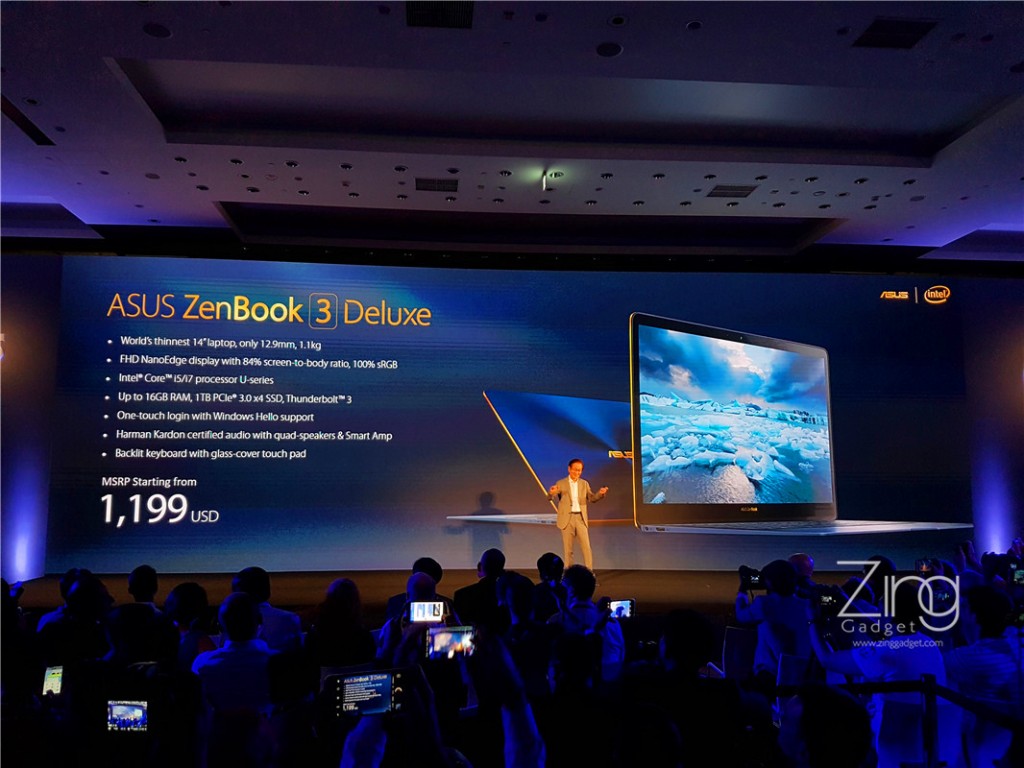 ASUS also introduced the ZenBook 3 Deluxe into the ZenBook 3 series notebook. It features 14 inches Full HD display with all new NanoEdge display (84% screen to body ratio) along with thickness at 12.9kg and only weighted at 1.1kg. It is officially the lightest 14 inches notebook in the world!
The Zenbook 3 Deluxe also comes with Core i5 and Core i7 option along with 16GB RAM and 1TB PCIe SSD. The ZenBook 3 Deluxe is officially priced at US$1199 (RM5119).
Asus ZenBook Flip S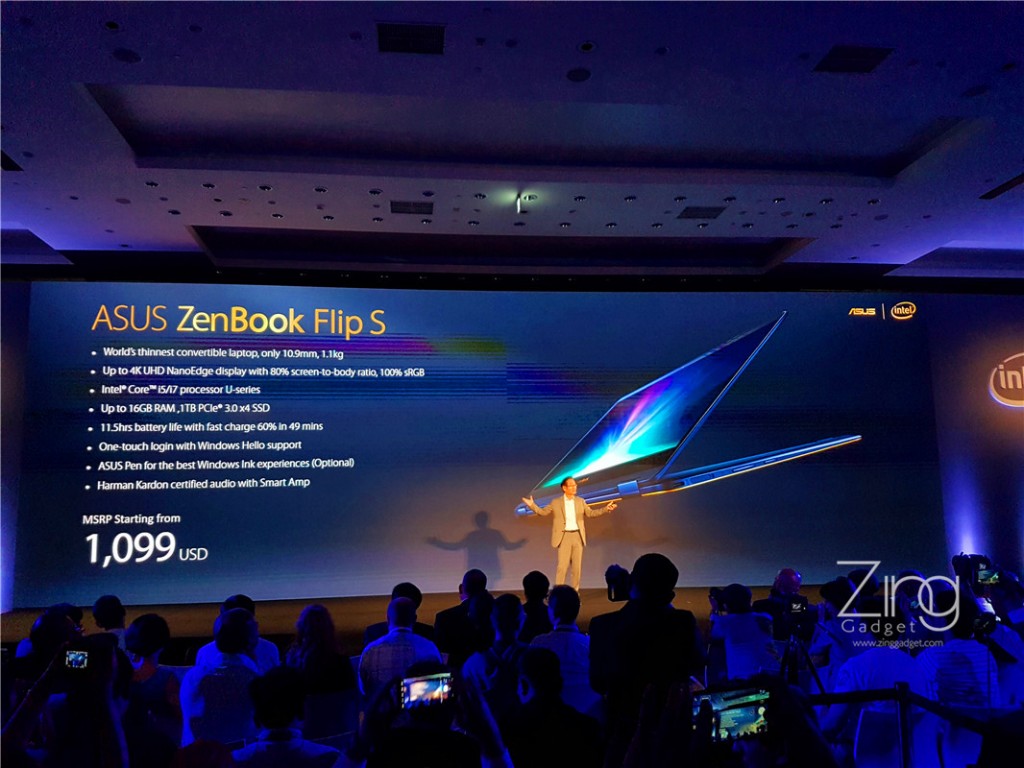 In the meantime, the ZenBook Flip S can be rotated 360° along with 4K UHD display with thickness at 10.9mm. It is also officially declared as the world thinnest 360 degree laptop.
The ZenBook Flip S also comes with 1TB SSD and 16GB RAM with a battery that can last up to 11.5 hours and compatible Asus Pen stylus.
The ZenBook Flip S also comes with Instant Resume technology that recover the system 3 times faster than conventional speed.
Asus VivoBook S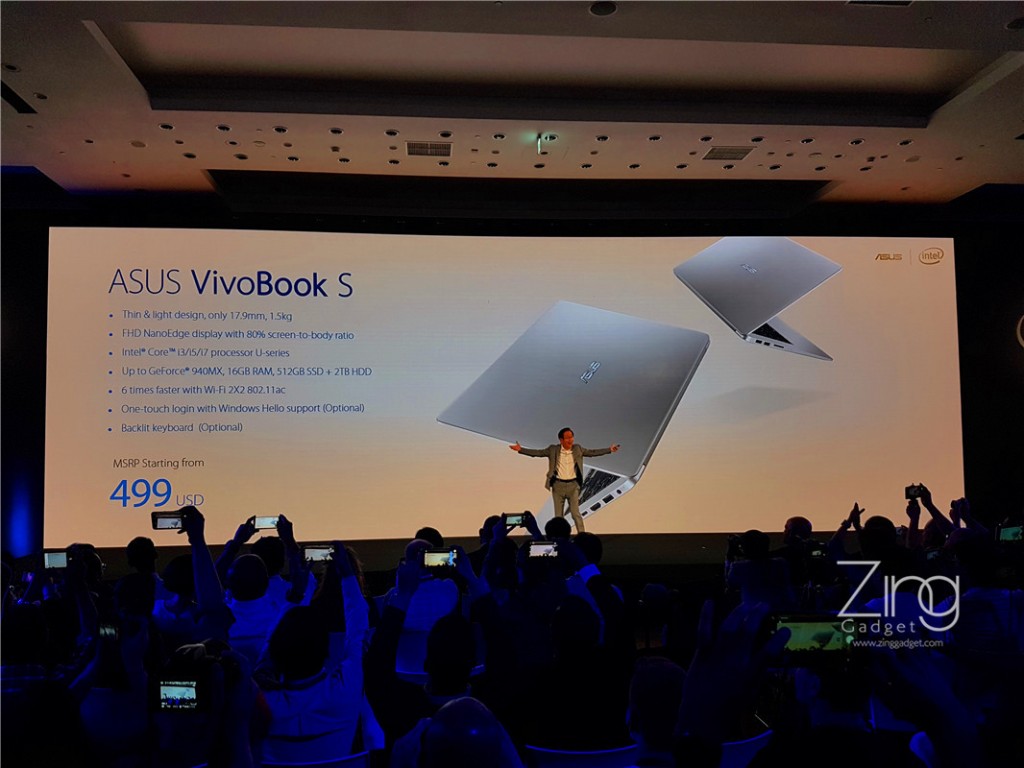 Asus VivoBook Pro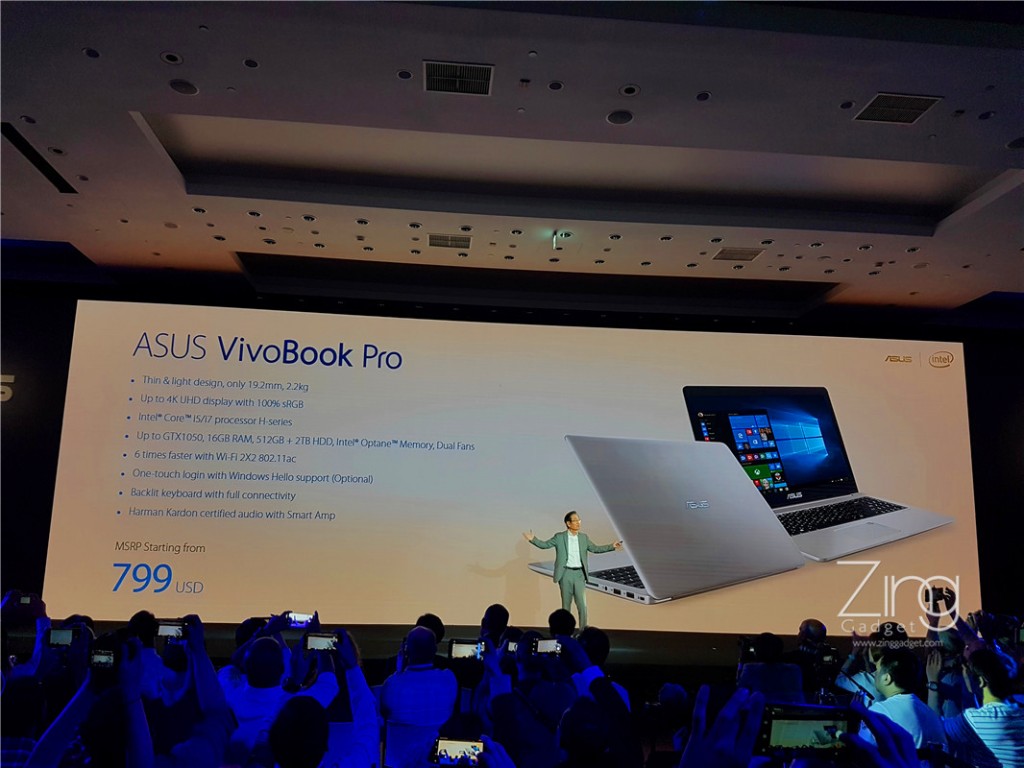 Lastly, Asus also introduced the VivoBook S at $499 and VivoBook Pro at $799. The VivoBook S also comes with Intel Core i3, i5 and i7 variant while the VivoBook Pro comes in Core i5 and i7 model.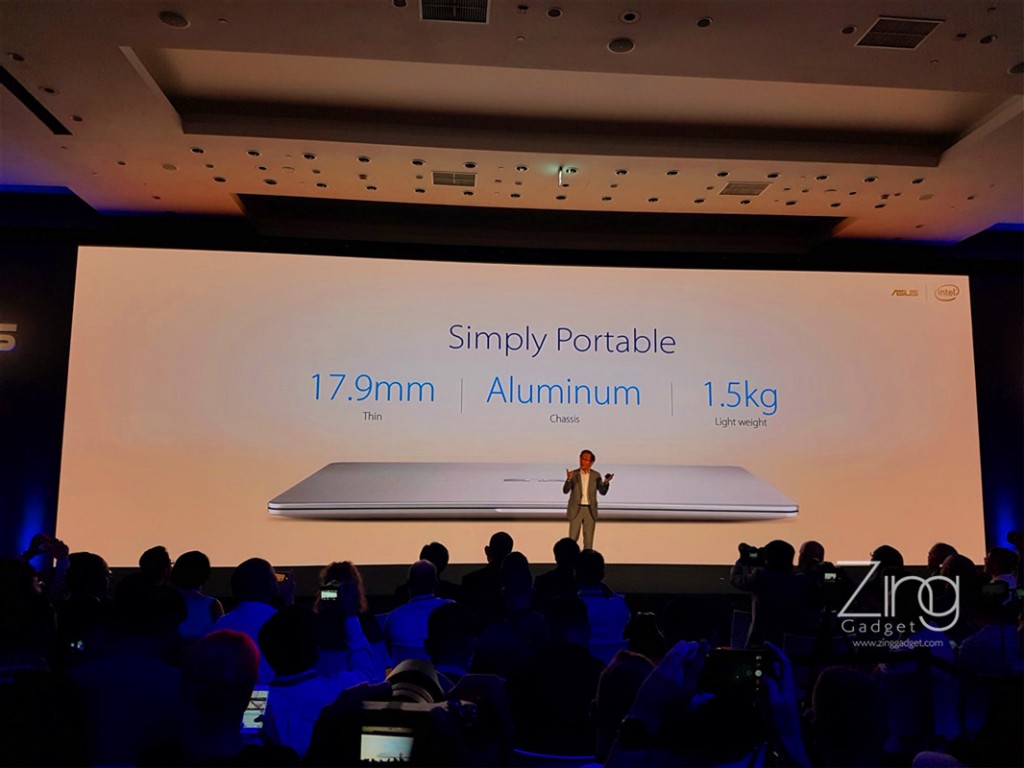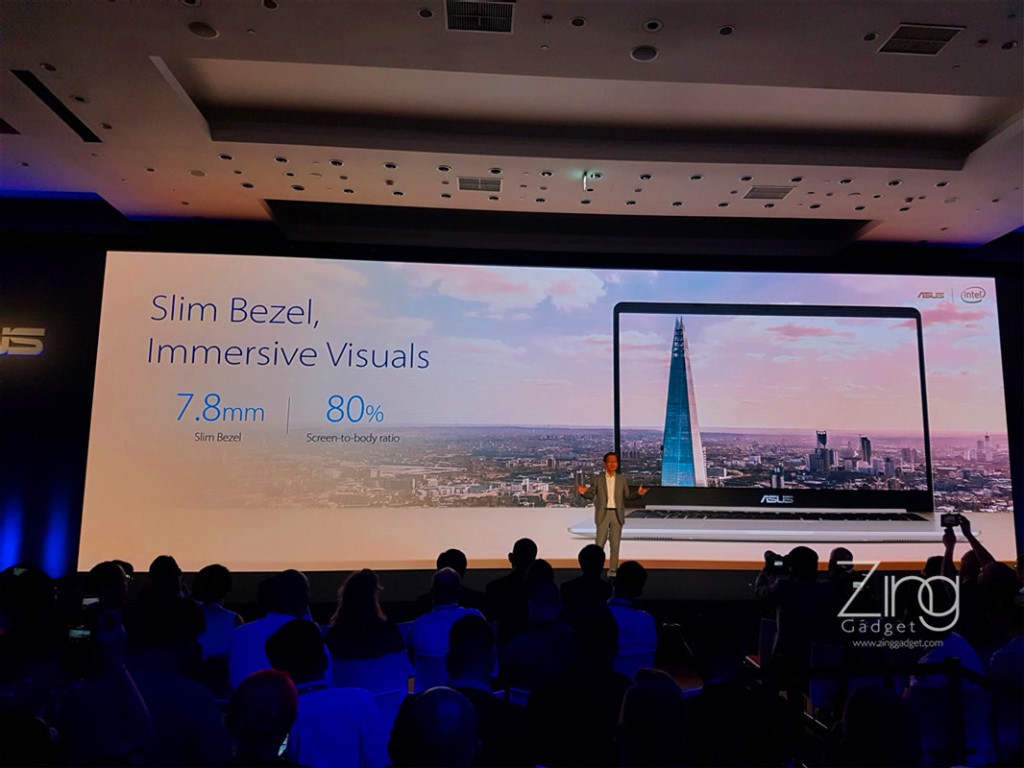 The all new VivoBook comes at 17.9mm and weighted at 1.5kg with screen to body ratio at 80%.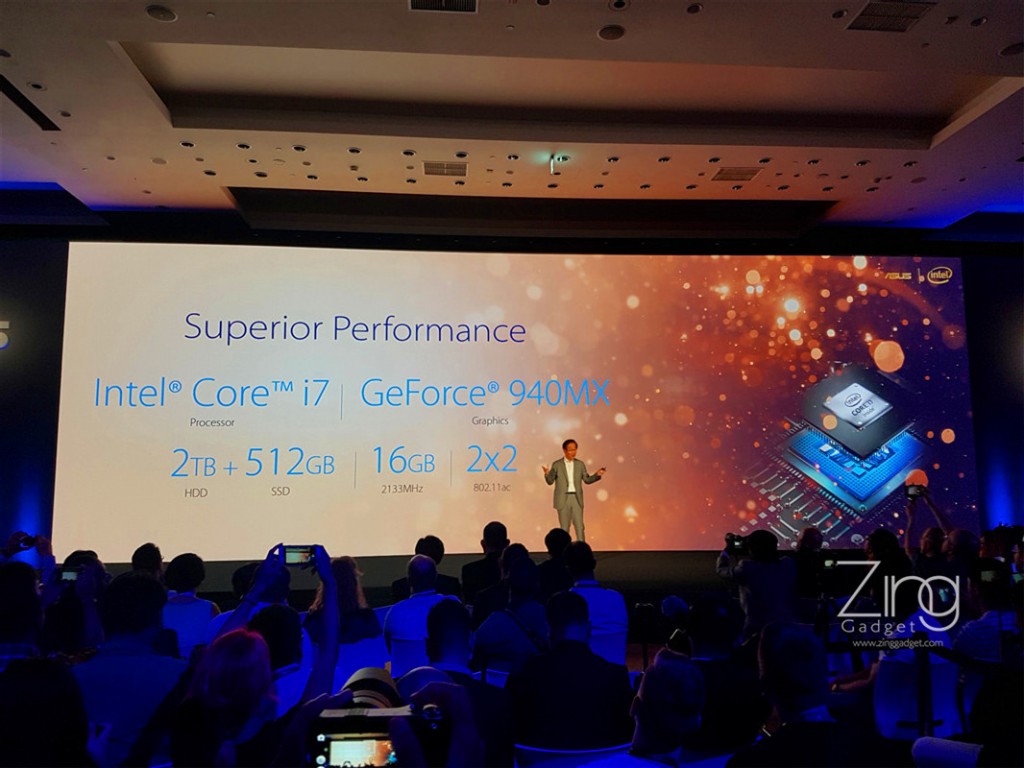 The VivoBook S and VivoBook Pro sports a Full HD with GeForce 940MX graphic card while the latter comes with 4K UHD display and Nvidia GTX1050