On the Computex 2017 at Taiwan earlier this year, ASUS has launched the Zenbook 3 Deluxe, Pro, Flip S and the all new ASUS VivoBook in Taiwan market. These new ASUS products is now officially launched in Malaysia today with ZenBook 3 Deluxe priced at RM2899 and the world lightest convertible laptop – Flip S at Rm6699 along with VivoBook S at RM2899 and RM3699 respectively.
Asus ZenBook Flip S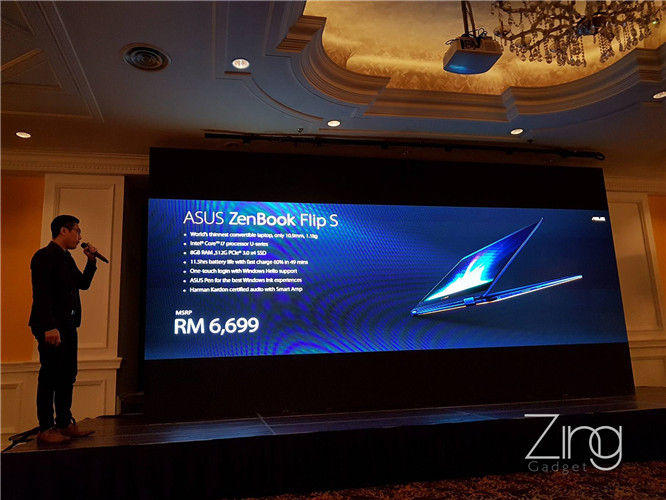 The ZenBook Flip S boast Core i5 and Core i7 as an option along with a 4K UHD display with NanoEdge slim bezel design. Its thickness is only at 10.9mm and it is officially declared as the world thinnest convertible notebook.
The ASUS ZenBook Flip S comes with 1TB of SSD and 16GB RAM and offers up to 11.5 hours of battery life. It supports touch screen input and compatible with the proprietary ASUS Pen.
The ZenBook Flip S is ultimately designed for portability and productivity. It is only weighted at 1.1kg (lighter than conventional notebook, ultrabook and Macbook Air) and it features "Instant Resume" function that wake up the computer from sleep mode in no time.
Asus ZenBook 3 Deluxe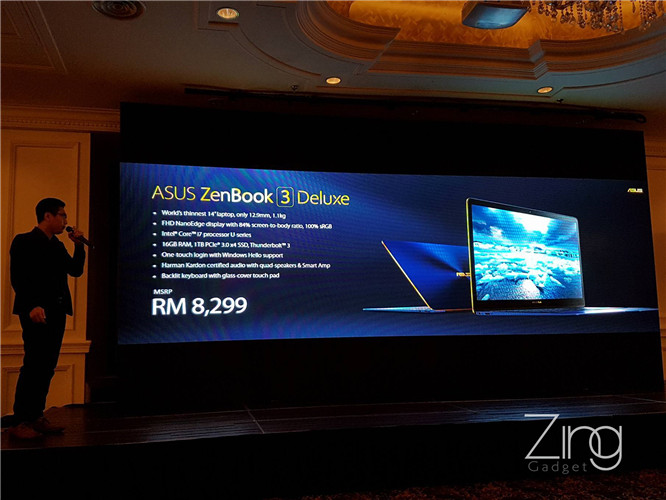 The Zenbook 3 Deluxe got a 14 inches Full HD display with NanoEdge design. Its display has a high display to body ratio at 84%, thickness at 12.9mm and only weighted at 1.1kg. It is also the lightest 14 inches notebook in this world. The highest spec at RM8299 offers Core i7 performance with 16GB RAM and blazing fast 1TB SSD.
It is also the first notebook that comes with Corning Gorilla Glass 5 scratch resistant glass on its display and audio calibrated by Harman Kardon.
Asus VivoBook S, VivoBook Pro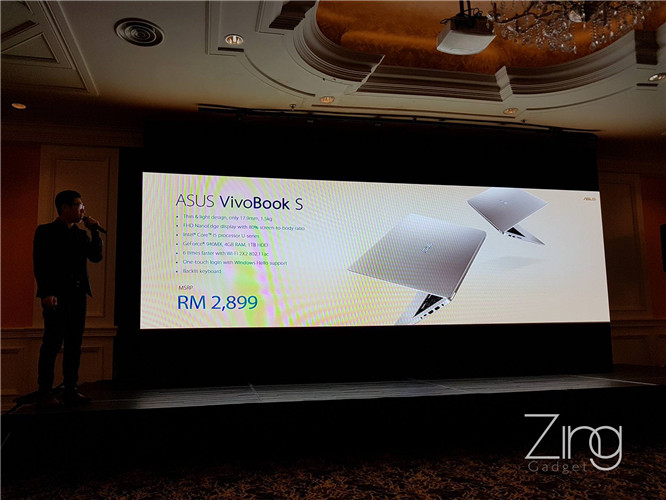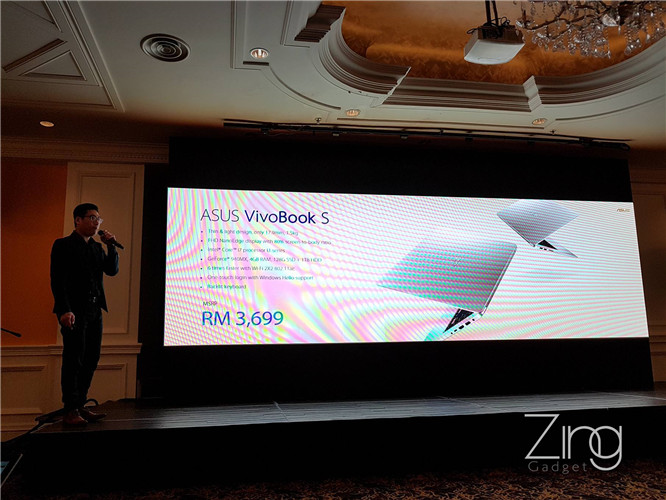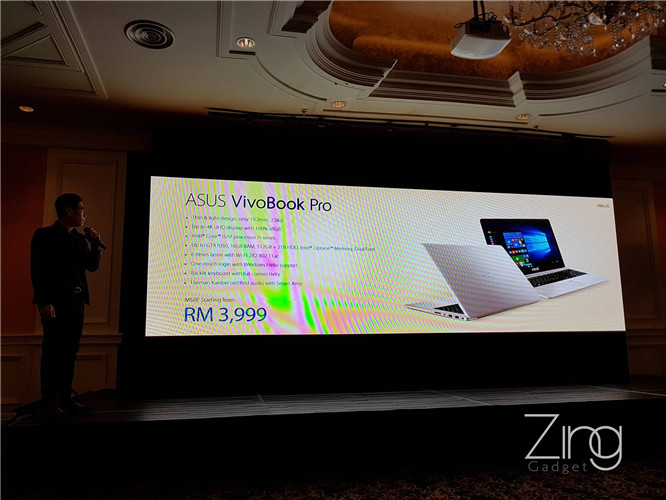 The mid-range VivoBook S offered is another good choice for professionals and student with an affordable and reasonable price tag. The VivoBook S comes with Intel Core i5 and Core i7 as an option and priced at RM2899 and RM3699 respectively. Meanwhile, there will be another VivoBook Pro H series comes with Core i5 and i7 processor and priced from RM3999 onward.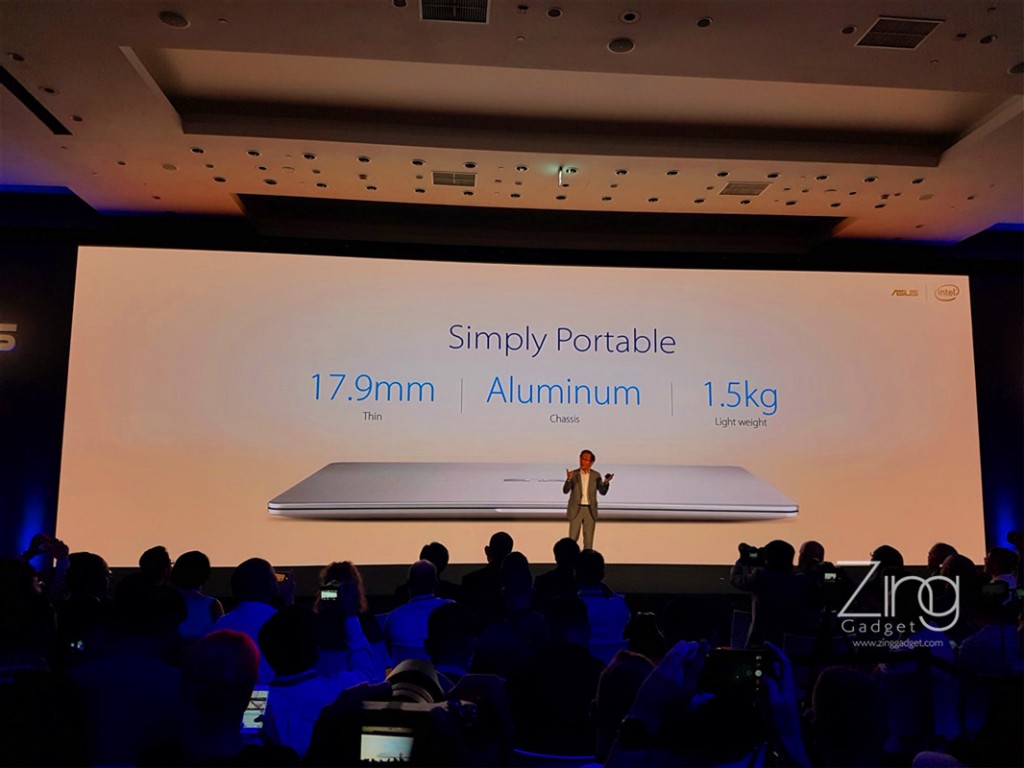 The new VivoBook also comes with a slim bezel and weighted at 1.5kg.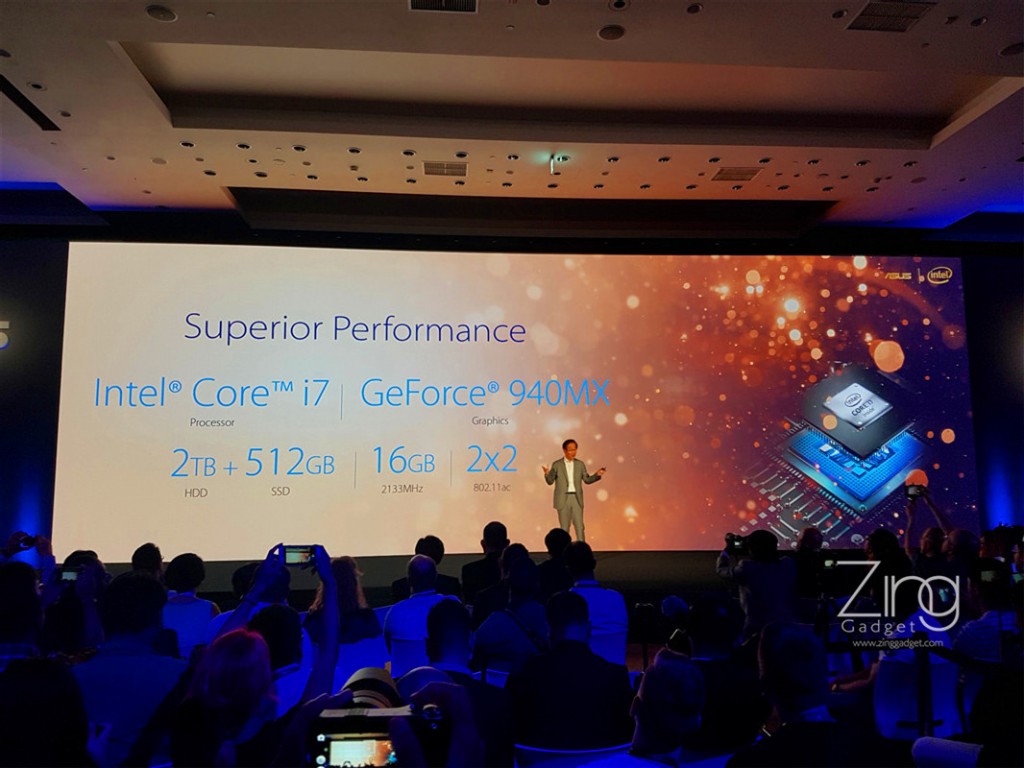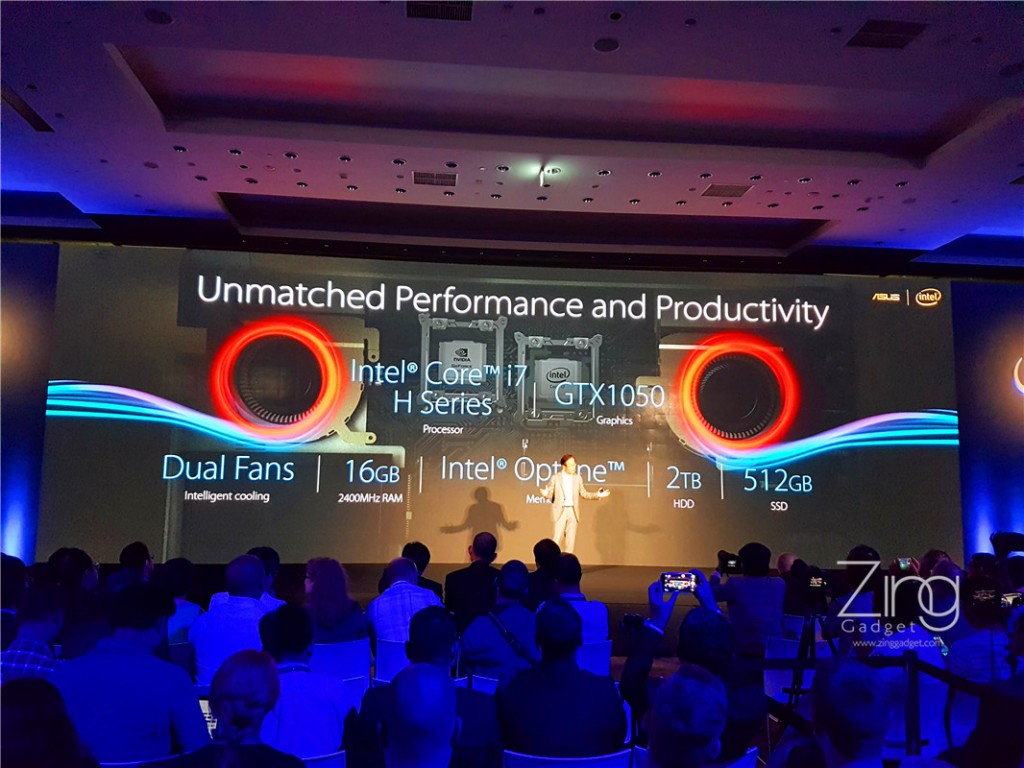 The VivoBook S offered mid-range performance with the Nvidia GTX940MX graphic card, 16GB RAM, 512GB SSD, 2TB HDD while the Vivobook Pro comes with enthusiasts level Nvidia GTX1050 graphical processing unit.
Asus ZenBook Pro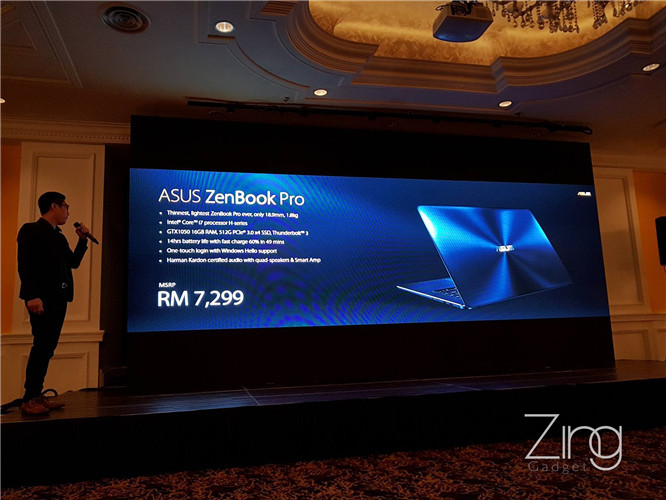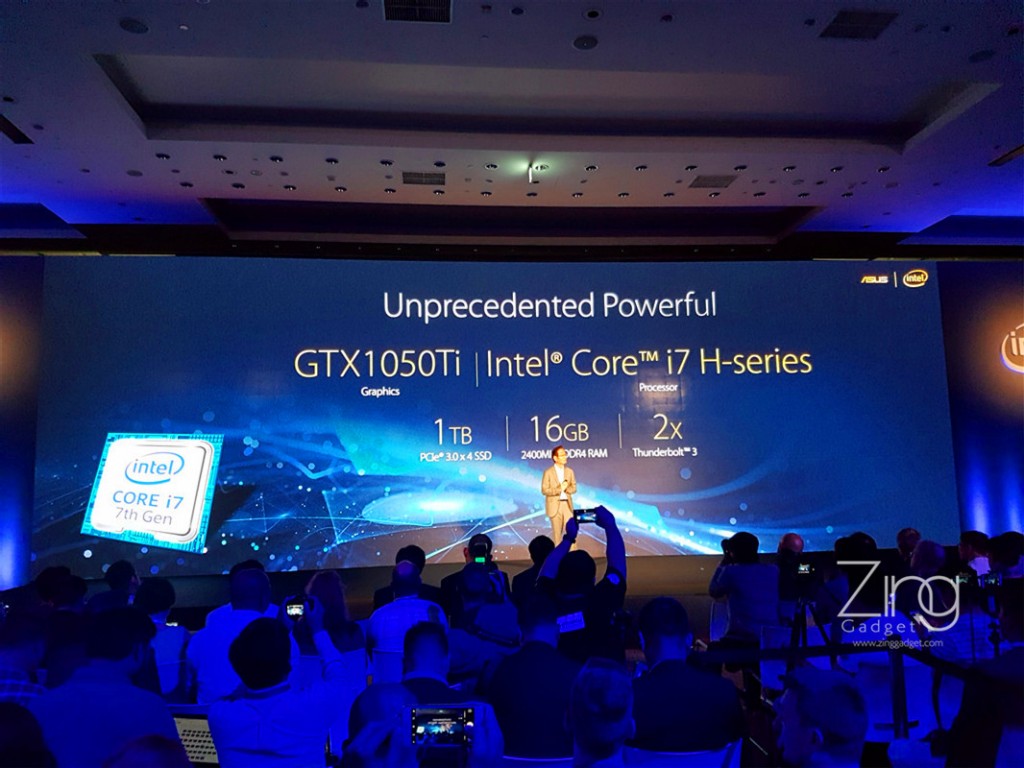 The Asus Zenbook Pro comes with a price tag at RM7299 and available with Core i5 and i7 as option. There is also a 4K UHD display option that offers 100% sRGB colour, ideally for content creator.
On the other hand, the Zenbook Pro comes with 1TB PCIe 3.0 SSD and 16GB RAM and its graphic is enforced by Nvidia GTX1050Ti GPU but offered a long lasting battery life up to 14 hours! It also support quick-charge technology with 60% recharged in just 49 minutes. The Zenbook Pro also comes with 4 stereo speakers certified by Harman Kardon, offering a serious audio performance with greater sound amplification on a notebook.
The Zenbook 3 Deluxe will be first available in all authorized ASUS retail store in Malaysia and other model will be soon available to grab it in the upcoming month.