Launched on the early August this year, the ASUS Zenfone 3 is now officially available to order in Malaysia! As there are many variants of the Zenfone 3 launched, the Zenfone 3 is the first of all models available to purchase in Malaysia right now with 2 display size variant at 5.2 inches and 5.5 inches for selection.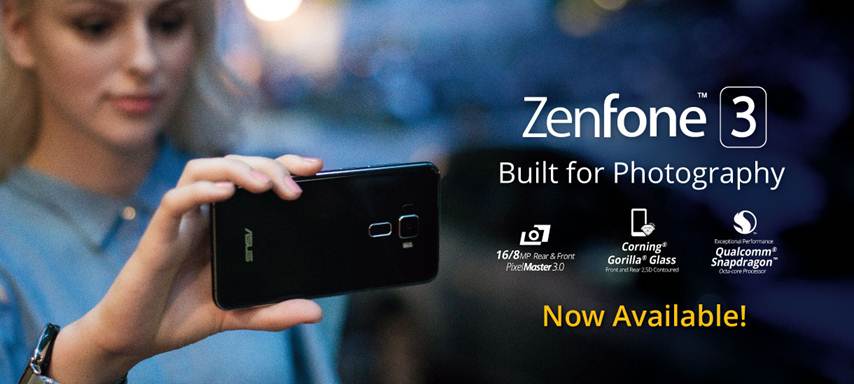 The Zenfone 3 with 5.2 inches display and 2650mAh battery is priced at RM1499 while the 5.5 inches display with 3000mAh battery Zenfone 3 is priced at RM1699. These Zenfones are available in black, gold and white while other colours might arrive later this year.
The availability of some popular variant of the Zenfone 3 such as Zenfone 3 Ultra and Zenfone 3 Deluxe will be announced later. However, you can now grab the official Zenfone 3 at all ASUS authorised distributor store or ASUS online store.