The ASUS most powerful smartphone, the one that supports Google Project Tango and Project Daydream along with 8GB RAM has been officially launched at Taiwan today. This smartphone has revealed itself during the Consumer Electronic Expo happening early this year. Today, it is officially available in Taiwan with a price tag at NTD 24,990, approximately RM3520.
ASUS ZenFone AR specifications:
Android 7.0
5.7 inches 2K Super AMOLED display(2560 x 1440 resolution)
Corning Gorilla Glass 4
2.35GHz Snapdragon 821 quadcore SoC
8GB RAM + 64/128/256GB ROM
23MP rear camera(3x autofocus, OIS, F2.0 aperture)
8MP front camera(F2.0 aperture)
Fingerprint unlock
3300mAh battery with QC3.0
158.7 x 77.7 x 9mm
170g
Official RRP (Taiwan):24,990NTD(~RM3520)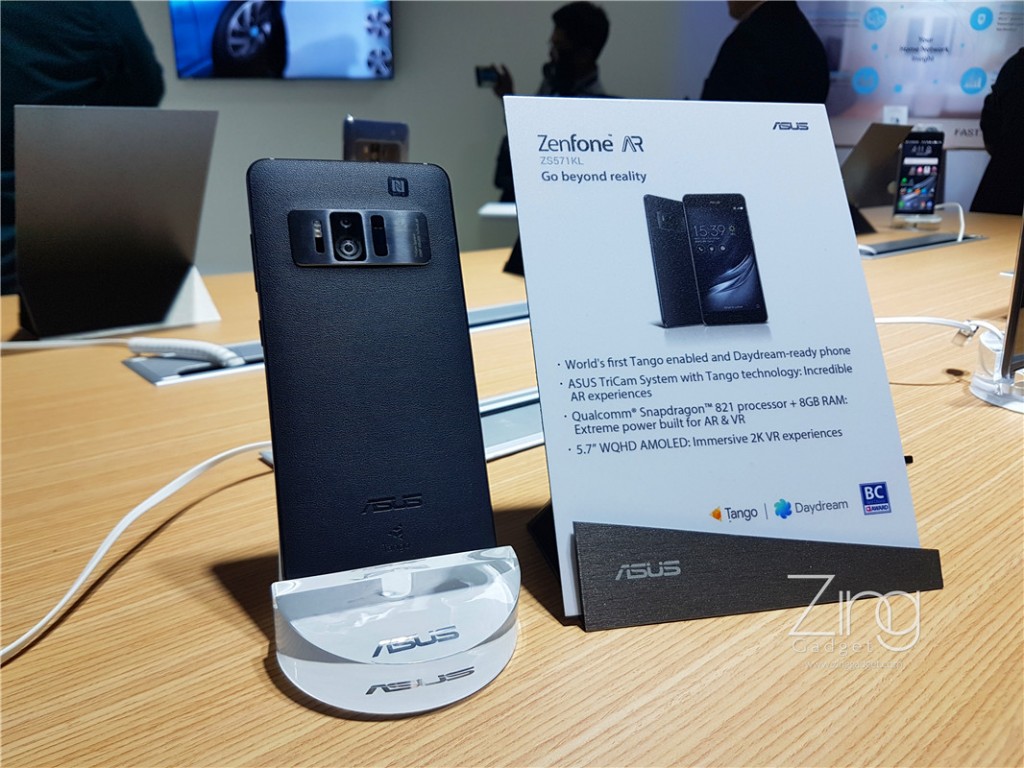 To support the ambitious dream from Google Project Tango and Daydream, it is equipped with 3 cameras (ASUS TriCam) along with support of its 8GB RAM. These camera lens has their own function that achieve live tracking to create augmented reality.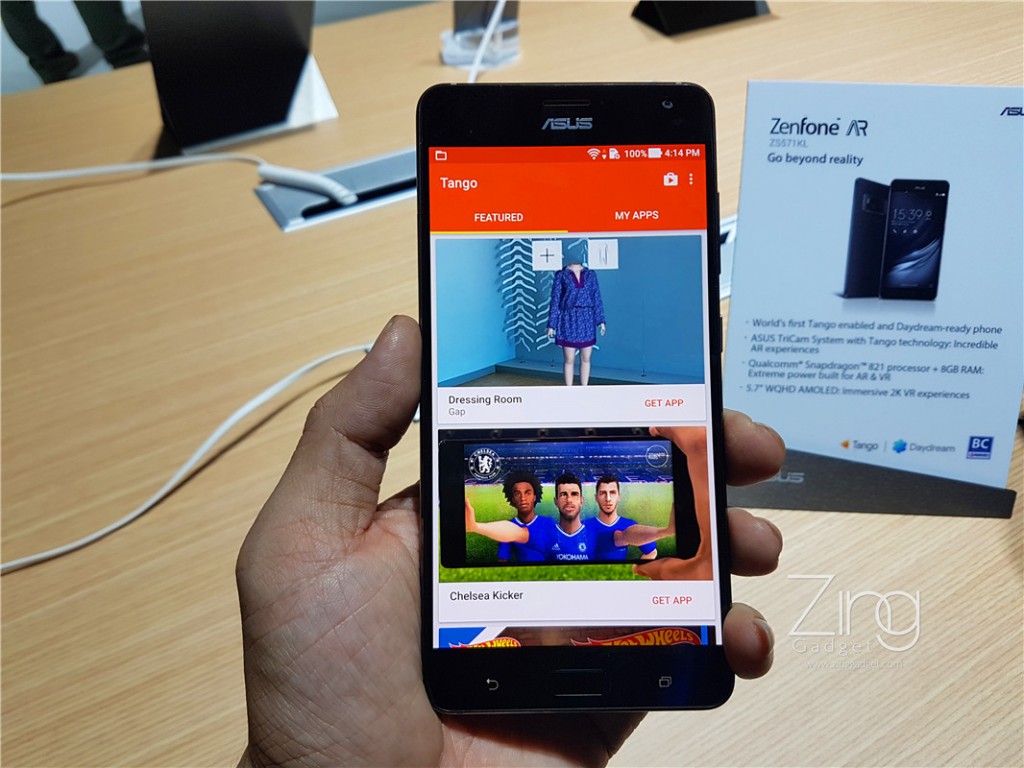 The Zenfone AR is able to create virtual object with live-like experience in reality.
Apart from the Taiwan launch, it is also heard that the Zenfone AR has been officially approved by SIRIM. This means that the local launch of the Zenfone AR should be just around the corner!
Source : sogi手机王