If you have been looking forward to own Zenfone and Zenfone 2 variants but have a pretty tight budget, ASUS Malaysia is now organizing a promotional discount with Zenfone variants price starts from RM699! The Zenfone that comes with discount in this promotion are the Zenfone Max, Zenfone Selfie and Zenfone 2 Laser. You can grab these devices now with this discounted price tag.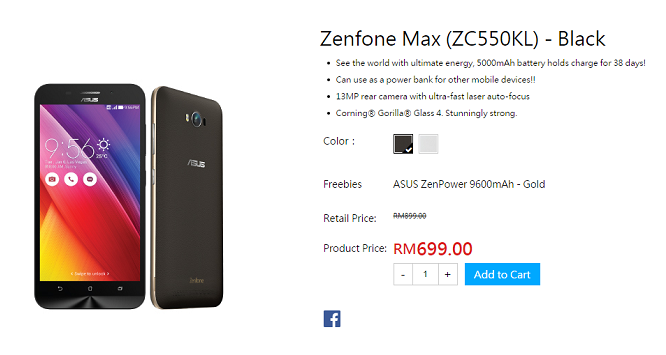 Previously priced at RM899, the Zenfone Max is currently priced only at RM699 and include ASUS ZenPower 9600mAh powerbank!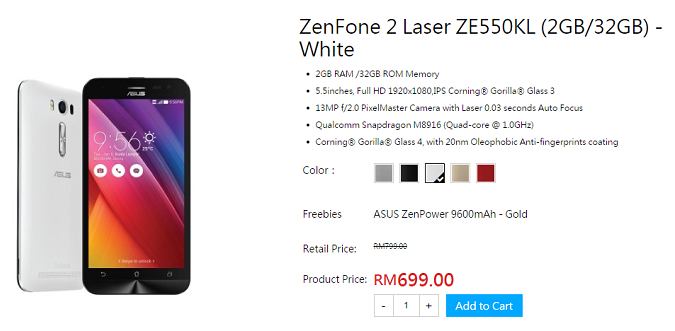 The Zenfone 2 Laser which is previously priced at RM799 is now at RM699 and only available in white. It does comes with the same 9600mAh powerbank as above.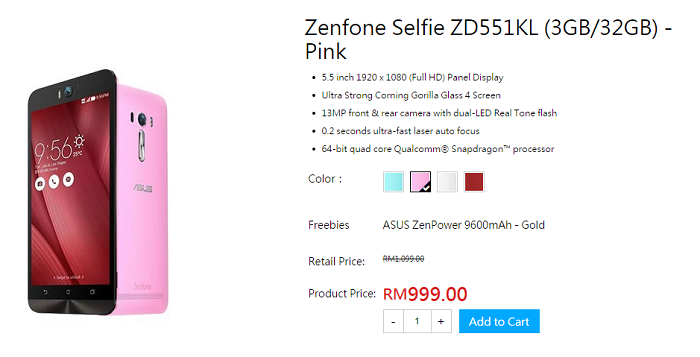 Lastly, the Zenfone Selfie is now at RM999 (previously at RM1099) and it's available in red, white and pink. For those who are interested, click here to grab it!