With weeks left to the launch of the iPhone 7, more and more leaks has been revealed online and the stipulated launch date for the iPhone 7 is set at 9th Sept as mentioned by Evan Blass. A recent internal document leaks on AT&T telco from US shows that there is something big happening on the 9th Sept and 23 Sept while the 9th Sept is the official launch ceremony of the iPhone 7.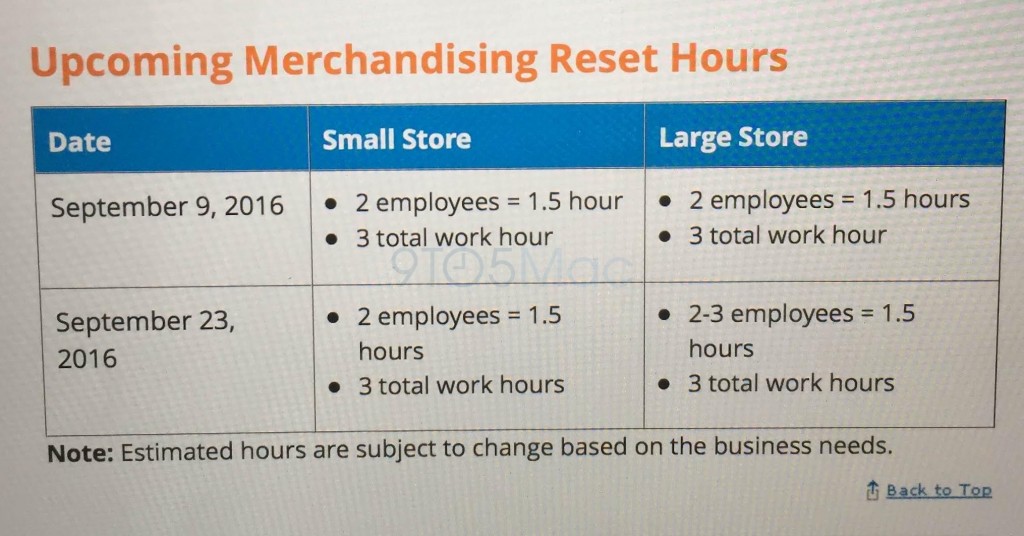 As the initial date now correlates with the alleged launch date of the iPhone 7 from Evan Blass (@evleaks), the 23rd September could marks the official release date of the iPhone 7 as AT&T requires more workforce during the operational hours.
Although there is no mention of iPhone 7 on the AT&T Merchandising store reset hours table, the iPhone 7 could be the sole reason why AT&T and changing their working hours during these date.
Source : Qooah