The first and latest BlackBerry Android smartphone that focusing on security and privacy was officially announced recently. An Android smartphone that features a QWERTY keyboard was not as the same as the first Android smartphone released from HTC, but its unique hardpad keyboard that was well-known from all Blackberry smartphones lately. Running the latest hardware and brilliant display and the QWERTY keyboard, this is the time that Blackberry is making it efforts to standout from other Android smartphones from tech giant. Nevertheless, someone has leaked the smartphone pricing of the Blackberry Priv!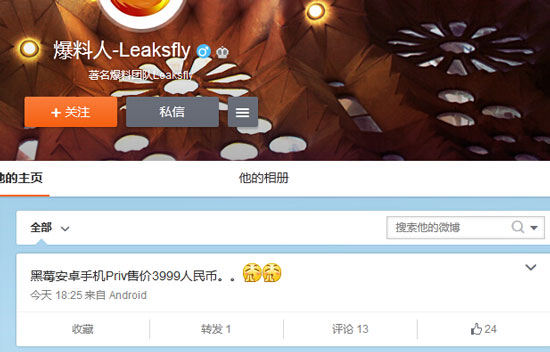 According to Leaksfly who self-acclaimed as the viral info leaker, he stated that the Blackberry Priv will be priced at RMB3999 which is roughly RM2610!
Does it worth that amount? Here's the specification list
5.4′ 2K resolution display
Qualcomm Snapdragon 808 6 core processor
3GB RAM + 32GB ROM
18MP rear camera with OIS and 5MP front camera (supports 4K video recording)
Android 5.0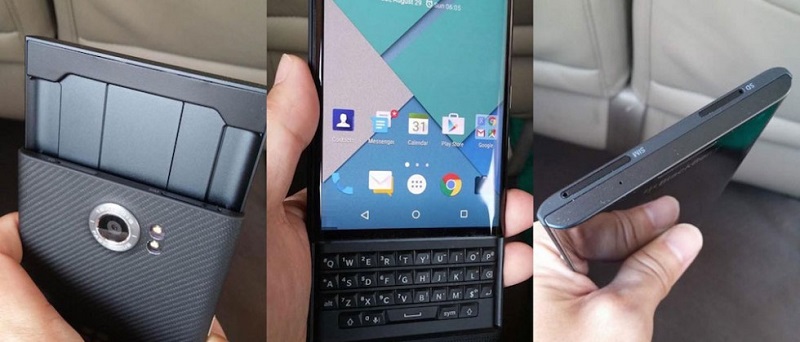 Although the smartphone was equipped with QWERTY keypad, the whole body dimension is even thinner than the Samsung Galaxy Note 5. It also comes with the iconic curvy display from the Samsung Galaxy S6 Edge.
Can the Blackberry Priv survive in China with price tag at RMB 3999? There are other manufacturers selling similar specification smartphone at price not higher than RMB 3000. However, if Blackberry does not get its profit within a year of two, Blackberry might be exiting the competitive smartphone arena.