As one of the leader in gaming industry, MSI proudly announces that they have the first VR Ready certified gaming desktops and laptops!

Earlier last year, MSI has invested efforts in integrated of VR capable hardware into their system for the support for the state of the art VR headset such as HTC Vive. The also has created the world first laptop that are certified VR Ready and compatible with HTC Vive!
Here are the list of MSI laptops that supports virtual reality headsets such as HTC Vive!
Here are the Intel VR certified laptop from MSI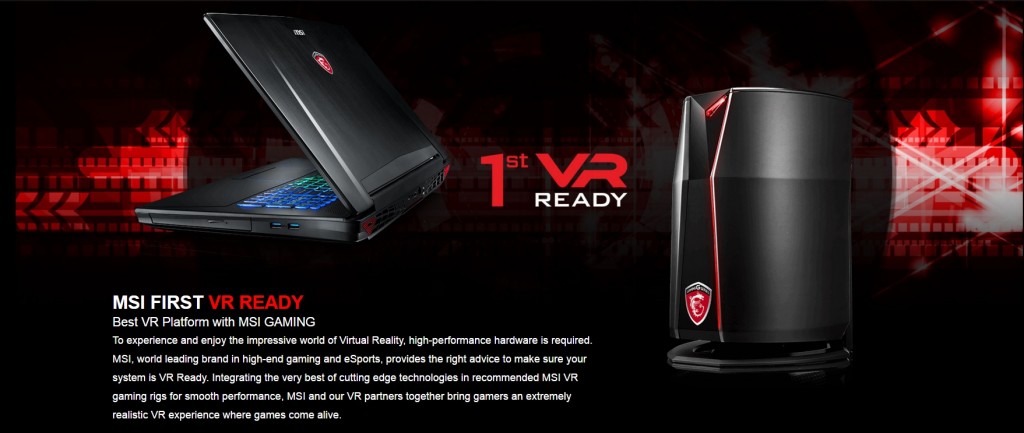 Ready for VR? Unleash your gaming experience today!