To enhance communication between family, Celcom has revised their FIRST postpaid package with the addition of new 1+5: Up to 5 supplementary line at RM30/month that comes with unlimited talk time and SMS between principal line and supplementary line and 2GB of monthly internet quota!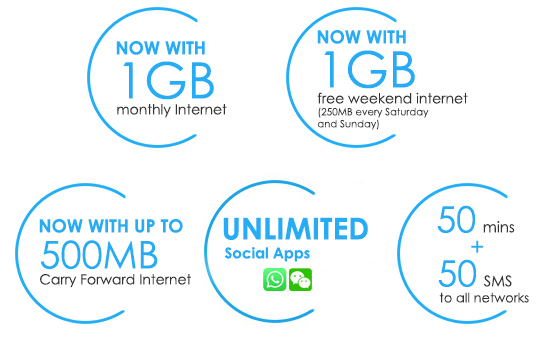 Celcom FIRST Gold 1+5 package:
1GB+1GB(weekend)data
Carry forward 500MB quota to next month
Unlimited WhatsApp and WeChat messages
Each supplementary line to get 50 minutes free call time and free 50 text messages to all network
Up to 5 supp. line
Free Calls and SMS between principal and supplementary line
Principal line to get free 2000 minutes call time and 2000 free texts

Visit Celcom official site for more info!