The Celcom First Blue was released few months ago but it seems the data volume is insufficient to cater some of the heavy internet user. Hence, Celcom release the Celcom First Gold package that gives 14GB of total internet usage from mobile data and WiFi and free 100 minutes and texts to all carrier for just RM100 per month!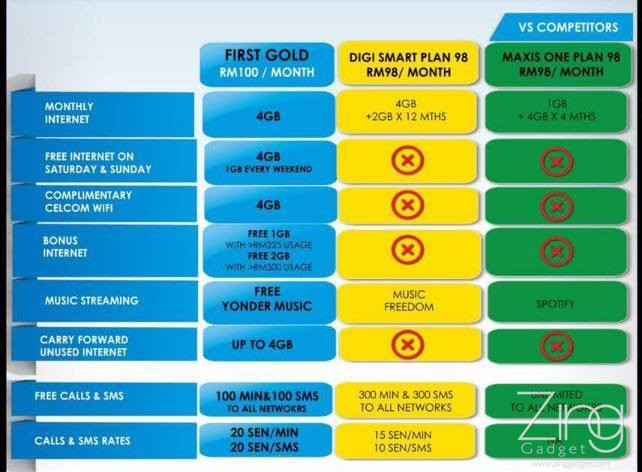 In fact, the 14GB total internet quota is not the total volume of mobile data. It is the addition of 4GB all-day quota, 4GB Celcom WiFi quota, 4GB weekend data quota and 2GB bonus internet.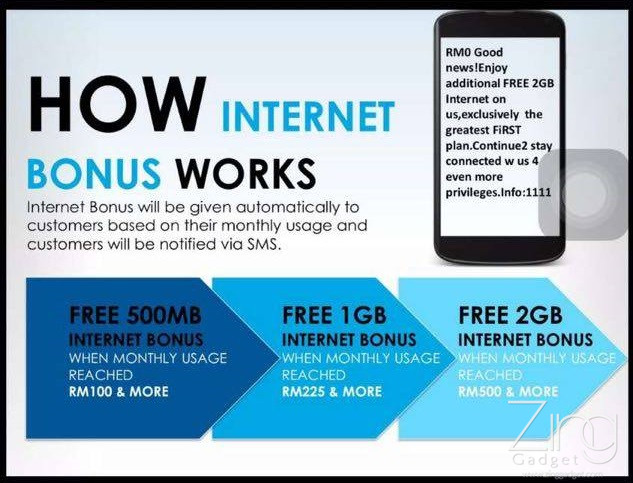 The bonus internet rewarded based on the total monthly usage fee from RM100 to RM500 or above. This plan is highly suitable for those consumer who frequent travel to location with Celcom WiFi HotSpot. The 4GB of weekend internet quota is only accessible during Saturday 00:00am to Sunday 23.59pm. With monthly expenses less than RM225, user might not be enjoy up to 14GB of total internet quota! However, it comes with a complimentary 12 month subscription of Yonder Music streaming and supports data carry forward up to 4GB to next month.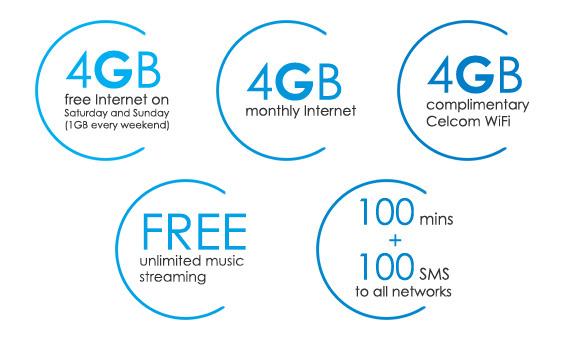 What do you think about this plan?