With Digi and UMobile has started marketing their new unlimited calls and large quota plan, Celcom has finally make it moves to counter their competitor. In their recently upgraded First Gold plan, Celcom gives the FIRST GOLD user with unlimited calls/SMS and 10GB of total internet quota for just RM80 per month!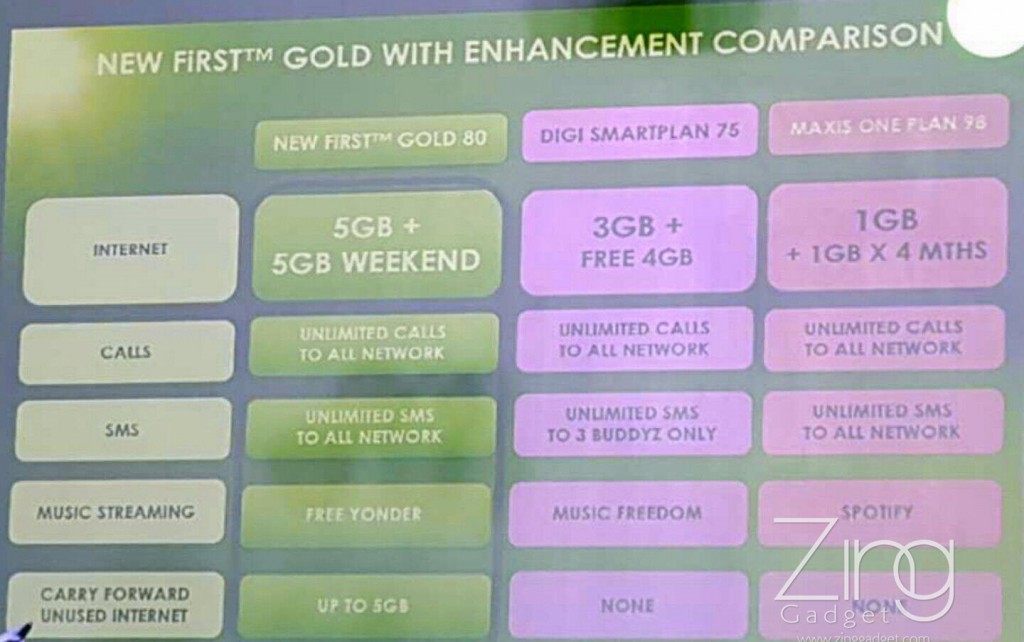 The Celcom First Gold plan is the latest postpaid plan that gives 5GB of all-day quota and 5GB of weekend quota along with unlimited calls and SMS! It also comes with Free Music Yonder 1 year subscription serves and the unused quota can be saved for next month (up to 5GB!). Besides, this Celcom plan also supports auto payment services that provides 5% of monthly rebate on telco bills.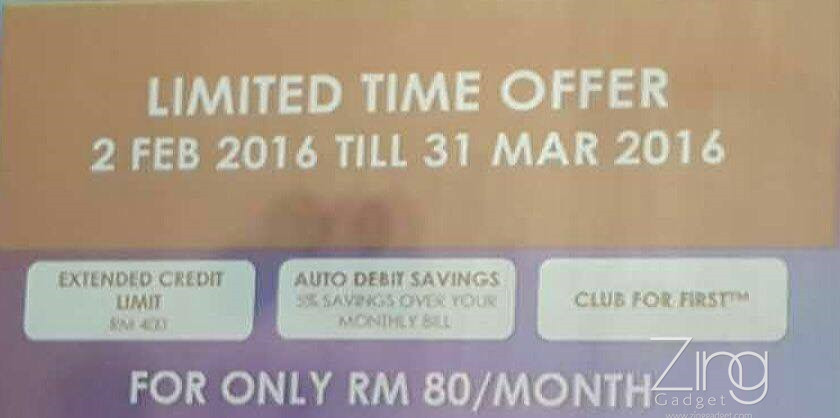 This plan is now available until March 31st!
(Special thanks for anonymous contributor)