Celcom has recently offered a deal for iOS and iPad OS user to promote existing 5GB free iCloud user to sign up for 50GB iCloud storage.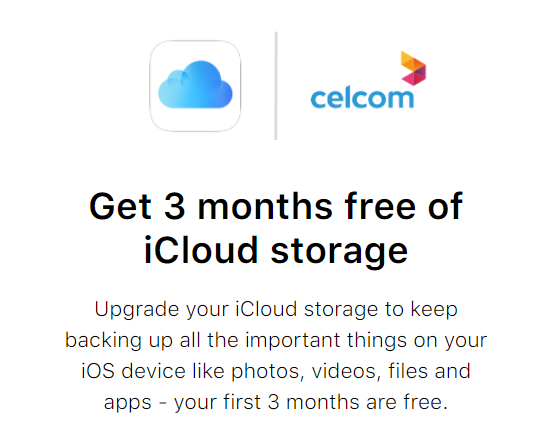 According to Amanz, Celcom will be offering 3 months free 50GB iCloud storage which is exclusively available for existing free 5GB iCloud user. After the 3 months period has expired, user will be charged at RM3.90 per month for monthly subscription.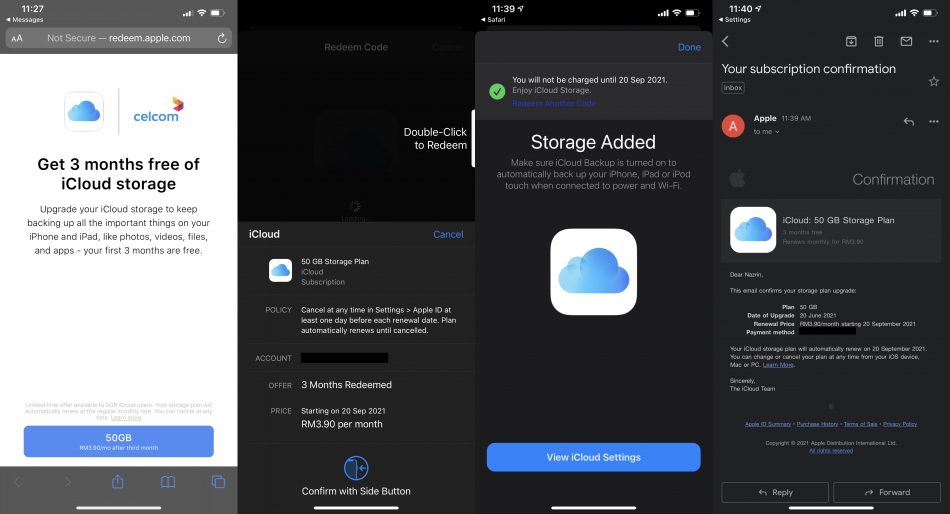 You can learn more about this deal here.