The battle of ISP has been slanting towards a side when it comes to landed housing and highrise building but there has been massive competition between telco which promises larger monthly quota at a lower price. However, connectME brings you 100% internet coverage by transmitting data through satellite connection so you could surf in extremely rural area with no mobile network services but provided under satellite coverage area.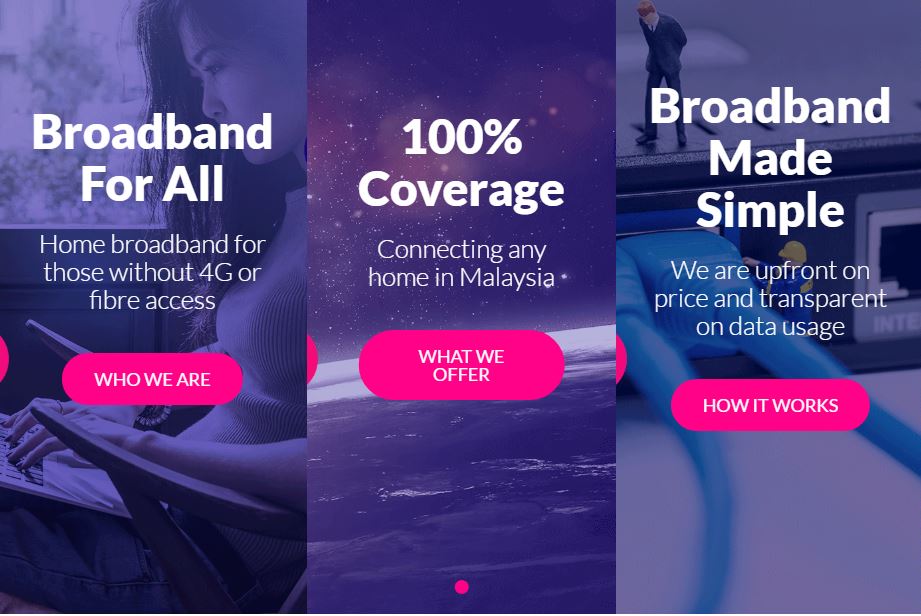 The CONNECTme works similarly as how Astro transmit its data over the sky. It covers almost 100% of Malaysia but it doesn't comes cheap. The cheapest starter pack comes with flexible data and each GB of data block is priced at RM25. A fixed monthly data of 25GB at your home through CONNECTme cost at RM477 included GST which doesn't include installation and WiFi access point device.
Such internet isn't ideal for video streaming and gaming as the network will get affected by weather as it doesn't function at its best during rain.
Lastly, the CONNECTme will be launching in Malaysia this March to all Malaysian who deemed it necessary. Would CONNECTme be the next competitor for biggest ISP in Malaysia?