The price for the iPhone SE from Apple is just been revealed from Apple official yesterday. With the cheapest variant priced from RM1949, what could be the main cost to manufacture one single iPhone SE, excluding cost for marketing, advertising and software development? The answer is $160, which is RM622 in a rough estimation. Let's breakdown the smartphone for a better view on the cost of each piece of hardware.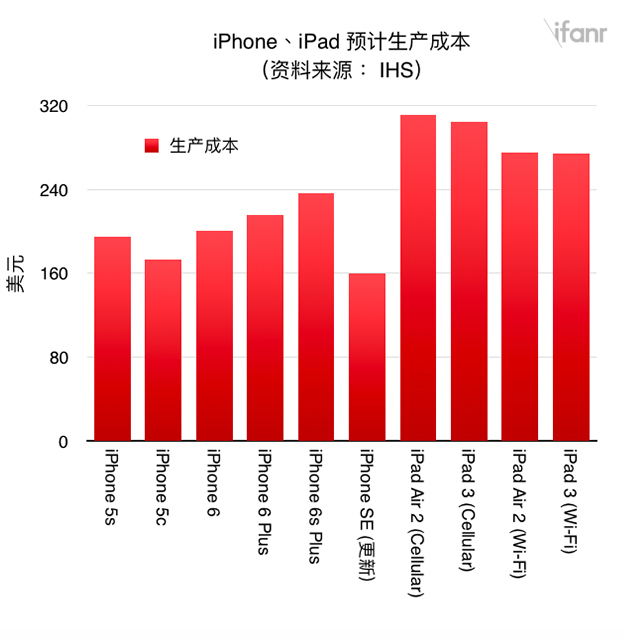 According to the bar chart above, the iPhone SE has the cheapest cost of manufacturing which is even lower than iPhone 5C. This makes it one of the cheapest Apple smartphone you can buy on the market right now, thanks to its cheap cost of hardware and components.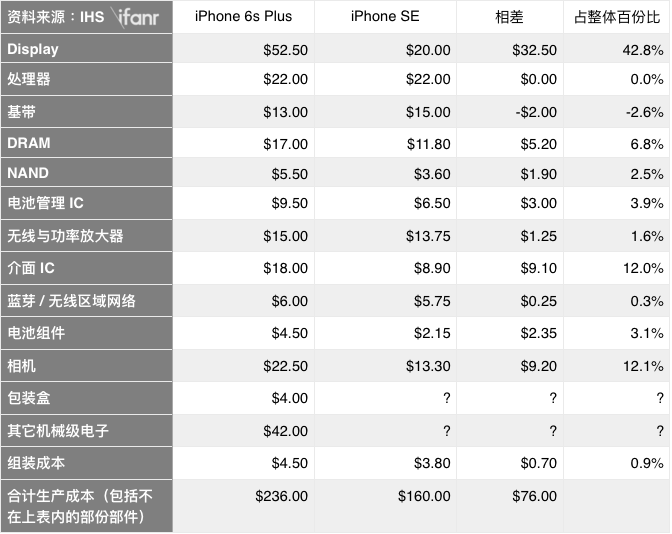 The Corning Gorilla glass is one of the most expensive component found on the iPhone SE. With it first appeared on the iPhone 5S, the cost of the component are much more higher than what it is today. The larger storage capacity at 64GB is also has little significance in the difference of price, thanks to the advancement of memory and storage technology that has to offer today.
"Apple is willing to drop its gross margin on the low end to induce sales — though it is likely counting on many consumers upgrading to the more profitable 64 gigabyte SE model," said Wayne Lam, principal analyst, mobile devices and networks, IHS Technology. "When the profit machine that is Apple capitulates to the market forces of a maturing industry, it shows its tacit acknowledgement that even it is not immune to the dynamics of the global smartphone slowdown."
Although there is lot of breakdown of smartphone component for Apple devices, Apple CEO Tim Cook has disagreed with the components price on the report as it deemed that the products and pricing is inaccurate and "not close to being accurate".
Nevertheless, the cost of the smartphone also includes the cost for marketing, advertisement and the support for the continuous development and testing on the iOS ecosystem in the long run.