iPhone X or iPhone 10? As Apple has officially announces the iPhone X availability in Malaysia, which is launched on 24th November this year, Digi and U Mobile has be one of the first to offer iPhone X pre-order from 17th November onward.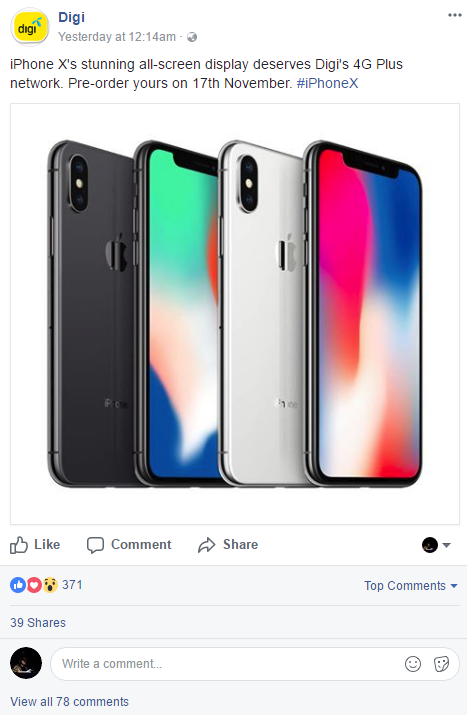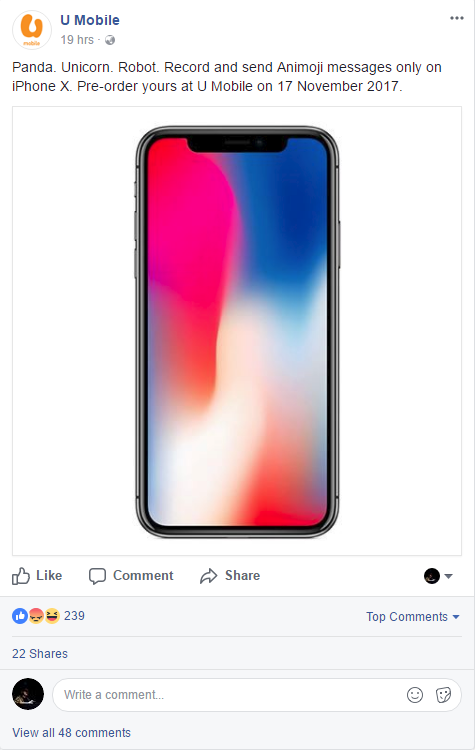 With the pre-order begin on 17th November, user will need to register a new line with the respective telco company when pre-order the new iPhone X. As for its pricing, the retail price for the iPhone X 64GB starts at RM5149 while 256GB iPhone X is at RM5899.
If you keen to get it without bundled plan, you might have to wait for pre-order announcement from official Apple reseller/ retailer – Machines, Mac City, Switch and Epicentre soon.