If you are looking for the best communication and data centric plan for you and your family, Digi has just launched a new Postpaid Family plan that comes with a total of 5 maximum lines with 120GB data to share and free and unlimited calls to all network! If 4 supplementary lines are too much for you, there is also a Postpaid Family 150 plan that comes with 2 family line and 60GB data to share with at a lower monthly subscription cost.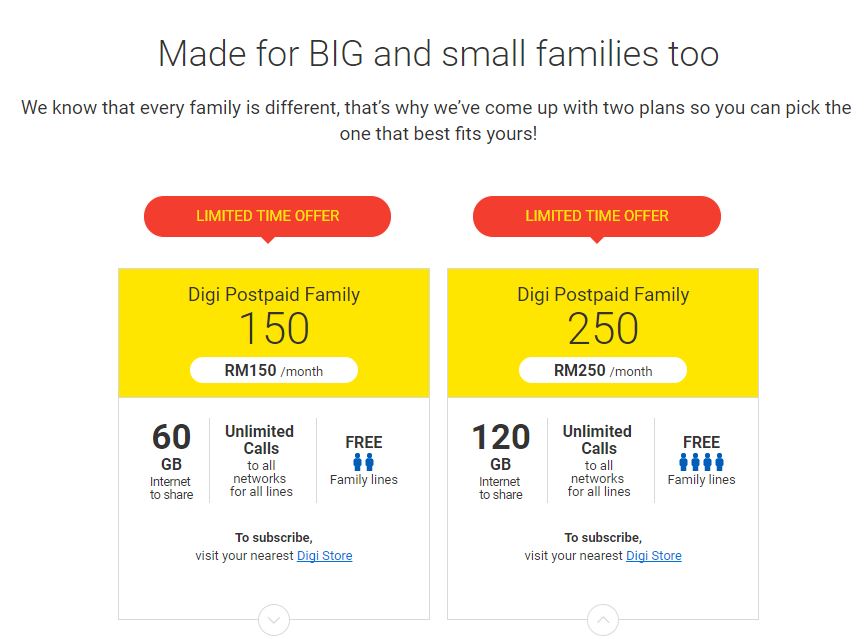 These 2 plans are:
Digi Postpaid Family 150
RM150/month
60GB data
Free Unlimited calls to all network
Maximum 2 Family lines(total of 3 lines)
Digi Postpaid Family 250
RM250/month
120GB data
Free Unlimited calls to all network
Maximum 4 Family lines(total of 5 lines)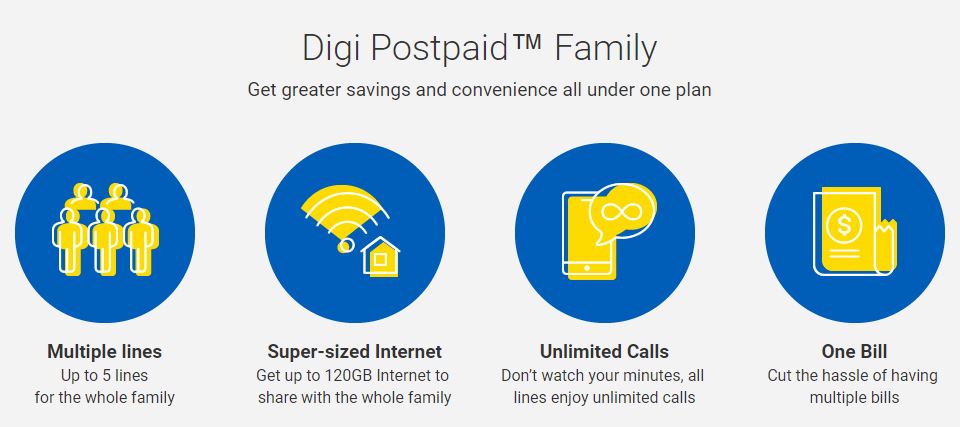 With the myDigi app, you can easily monitor the data usage of your supplementary lines and settle all payment in one bill. However, the Digi Postpaid Family promotion does comes with an expiry date but Digi has yet to announce the last day for signing up. You can visit you nearest Digi store or visit Digi official site for more information!