With the recent launch of vivo V9, majority of Malaysian telco has started offering their bundled plan with the V9 recently. Digi on the other hand, is also offering their bundled plan with Digi Postpaid plan and even gives you free vivo V9 when you sign up Digi Postpaid 150 and above.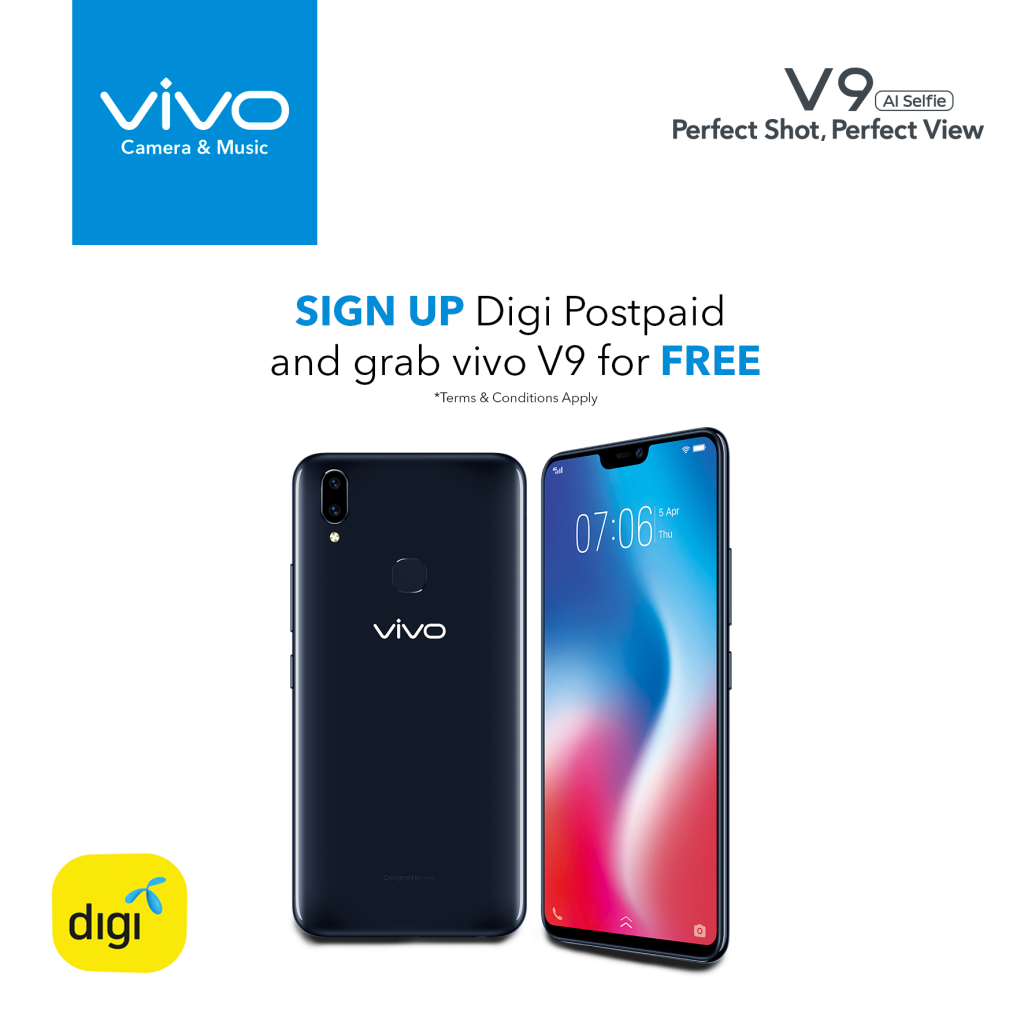 The Digi Postpaid 150 grants you 60GB of monthly data along with unlimited calls along with a free V9 for just RM150 per month. More details on the device fees and monthly commitment can be seen below.

The Digi Postpaid 80 and 110 comes with 20GB and 50GB monthly quota respectively while the Postpaid 150 and 250 comes with 60GB and 120GB of monthly quota. To subscribe to any of the bundled plan above, visit your nearest Digi store near you today!