Attention to all Digi subscribers! According to a credible source, Digi will be introducing a new Digi Postpaid 50 plan that comes with 10GB internet quota along with upgrades on other plans such as the Digi Postpaid 80 and Postpaid 110.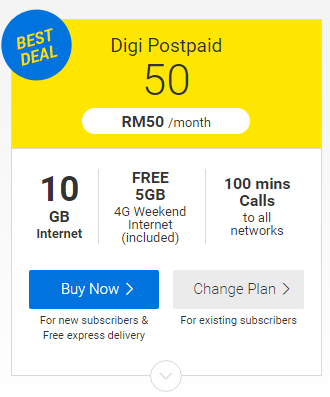 Digi has previously offered 10GB of monthly internet and 100 minutes call to all Digi Postpaid subscribers. However, the new Digi Postpaid 50 plan will comes with 3GB+7GB mobile data along with unlimited calls to all network. Charges applies for SMS at 10 cents each.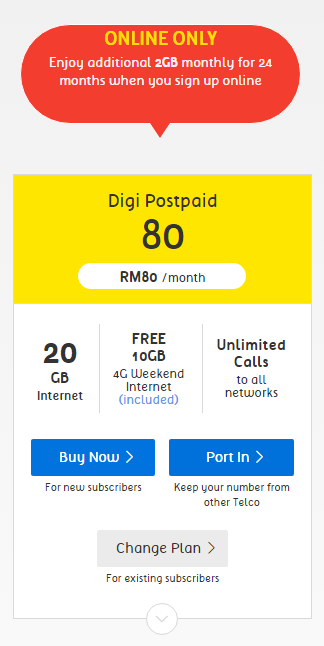 Besides, the Digi Postpaid 80 that is available exclusively only now comes with extra 2GB monthly internet data for 24 months when you sign up online.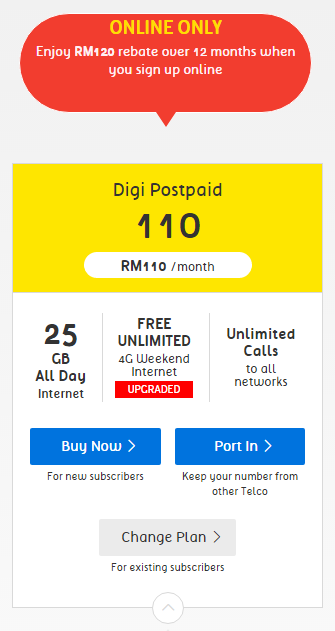 As for Postpaid 110, subscribers can enjoy RM10 rebate for the upc0ming 12 month when you sign up online. Besides, it also comes with 5GB internet roaming and 60 minutes international calls supported in China, HK, Indonesia, Singapore, Myanmar and Thailand.
Source : Digi