Good news for Sabah and Sarawak readers! If you are looking for decent volume of mobile internet quota from Maxis, you might want to hold your attention on this! Maxis has recently released the MaxisONE plan which comes with 5GB of total internet quota with only RM68 per month. Signing up for MaxisONE158+Zerolution even comes with 12GB of monthly mobile data! However, all of this plan is only limited for Sabah and Sarawak users only.

Maxis has specially prepared few plans exclusively for Sabah and Sarawakians, which are Plan 68, 98, 128 & 158! This MaxisONE Plan comes with unlimited free data services at night from 1am to 7am with no additional charges!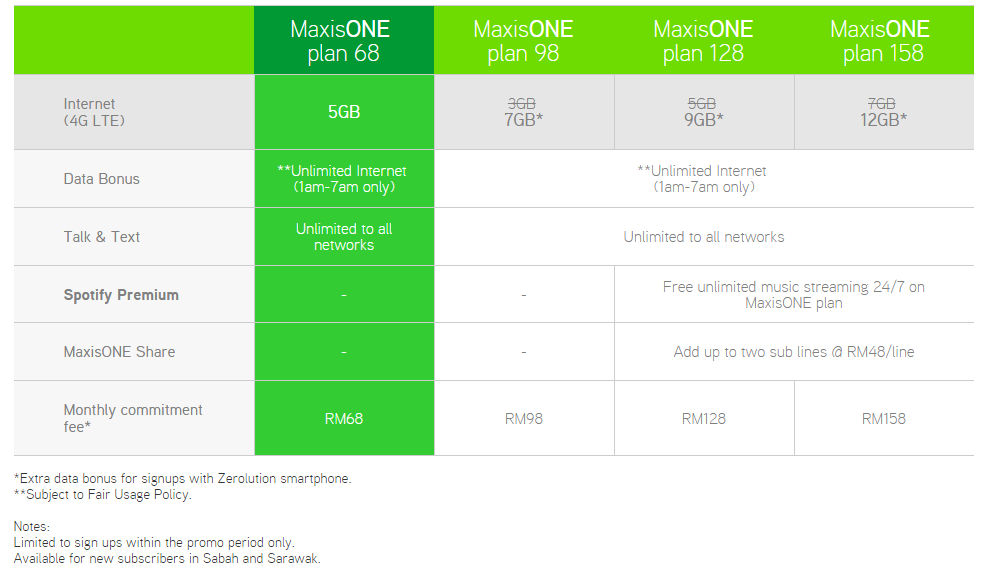 Signing up for Zerolution also comes with more quota at 7, 9 and 12GB  for Plan 98, 128 and 158 respectively. For more information of the Maxis Zerolution, click this link to find out! Keep in mind that this postpaid plan is exclusively for Labuan, Sabah and Sarawak users with permanent address in both states.
Click here to find out more on the MaxisONE Plan 68!