Are you an admirer of the latest iPhone 6s from Apple yet? Now you can get the new iPhone at a much cheaper price if you sign up a new irresistible plan from U Mobile that provides unlimited calls and 7GB of total internet quota all for just RM188 per month!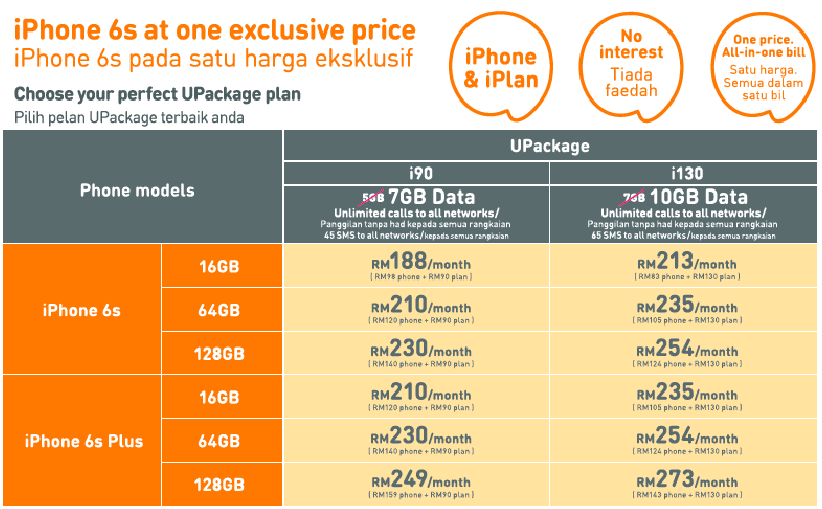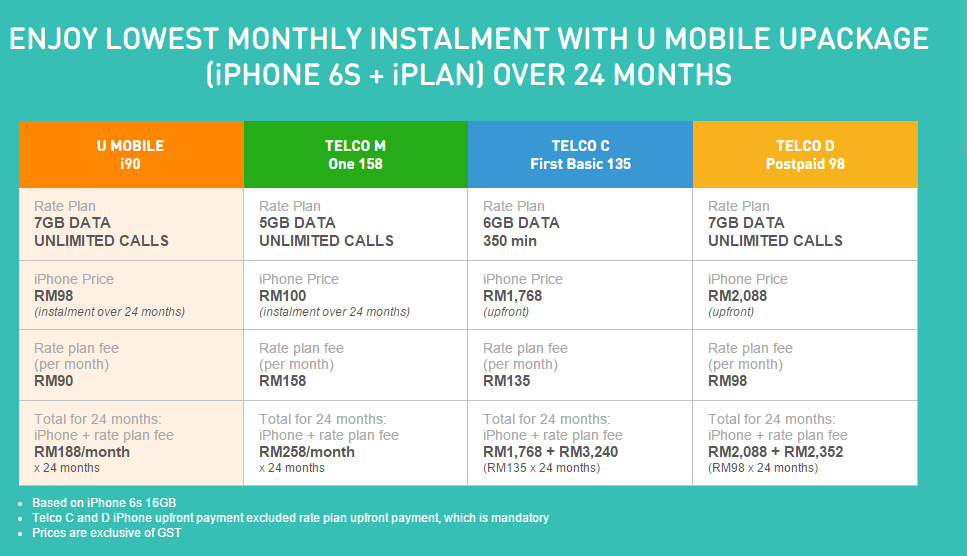 The iPhone 6s bundled plan is an installment available for the public that comes with RM98 per month along with RM90 rate plan fee. In this comparison with other telco, its clearly seen that this UMobile iPhone 6s installment plan still offers an attractive and competitive rate to its subscribers.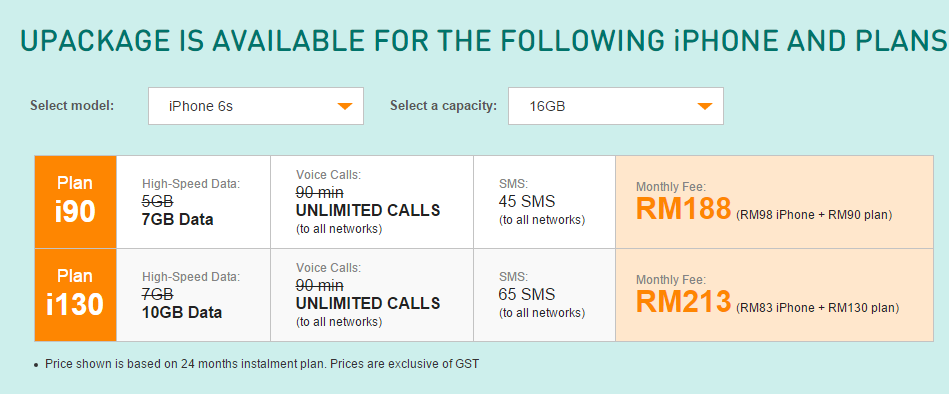 The i90 and i130 is also available as an option if subscribers prefer an upgrade from the standard package. It still offers unlimited calls and more complimentary SMS and more data quota per month at a different rate.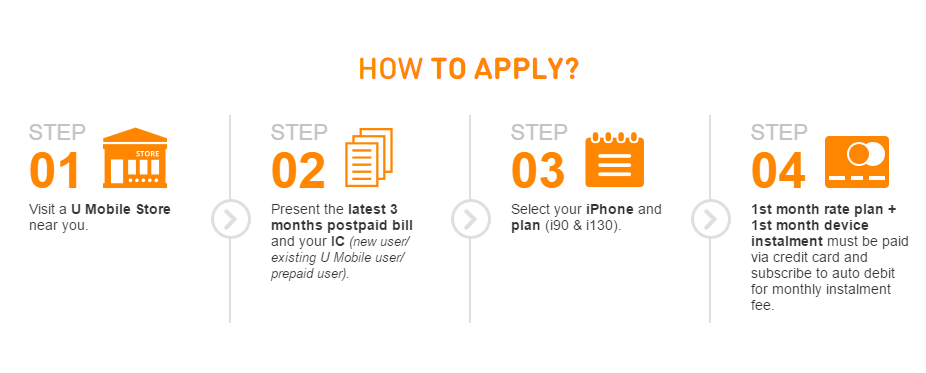 There are some terms and condition to abide for Postpaid and Prepaid plan.
For Postpaid plan, existing U Mobile users must show settled billings for the previous 3 months statement with credit more than RM70. Same apply to other telco subscriber who wish to sign up for this plan.
For Prepaid plan, a proof for 3 months settled billing statement is required with credit value more than RM70 (per month).
Visit U Mobile for more information of this deal!