Looking to win a new laptop? ASUS Malaysia has started an experience event on the ASUS OLED & Creator notebook series where you can visit and experience the latest model yourself. Apart from testing and experience new tech from ASUS, you will also get a free ASUS Vacuum Flask Bottle and stand a chance to win ASUS Vivobook Pro 15 OLED worth RM4,799.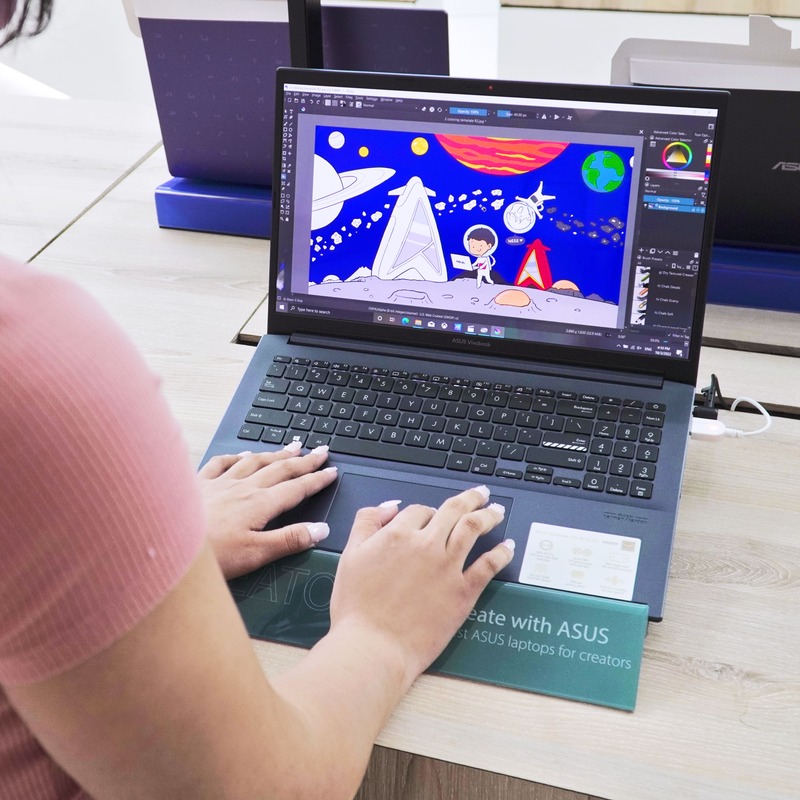 As for how to win, here are the following steps:
Step 1: Go to ASUS Stores to experience any ASUS OLED & Creator series laptops
Step 2: Share photos or videos of you experiencing ASUS OLED & Creator series laptops on Facebook and Instagram, tag @ASUSMalaysia #ASUSMY #ASUSOLED #ASUSCreatorSeries and remember to make your account settings public!
Step 3: Scan the event's QR Code at ASUS Stores and fill in your details via Google Forms.
Step 4: Submit a link to your Facebook or Instagram photo/video post via Google Forms. Only  photos/videos uploaded on personal accounts will be accepted.
Event period: March 25, 2022 – June 30, 2022.
Last submitted: Jun 30, 2022 11:59pm
Winner announcement: July 7, 2022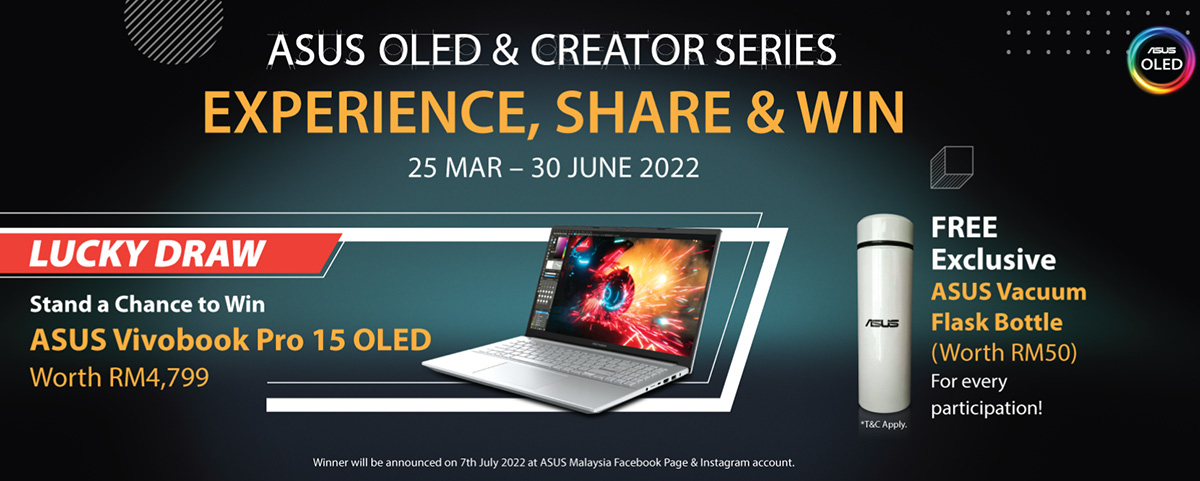 What are you waiting for? Head up to your nearest ASUS Store to experience the new ASUS OLED and Creator series and you could bring home a free ASUS Vivobook Pro 15 OLED! For more details about the event and contest, visit http://bit.ly/ExperienceShareWin_f