From the launch of the Galaxy Note 7 at Samsung Unpacked 2016, this smartphone is one of the most highest rated smartphone from all review partner and consumer circle and it has been highly anticipated for its arrival all around the world. As the 19th August marks the first availability of the Galaxy Note 7 to Malaysian users, those who have successfully pre-order the first 4000 units is able to get their smartphone ahead from the rest. However, within the first day that they receive their smartphone, something has gone terribly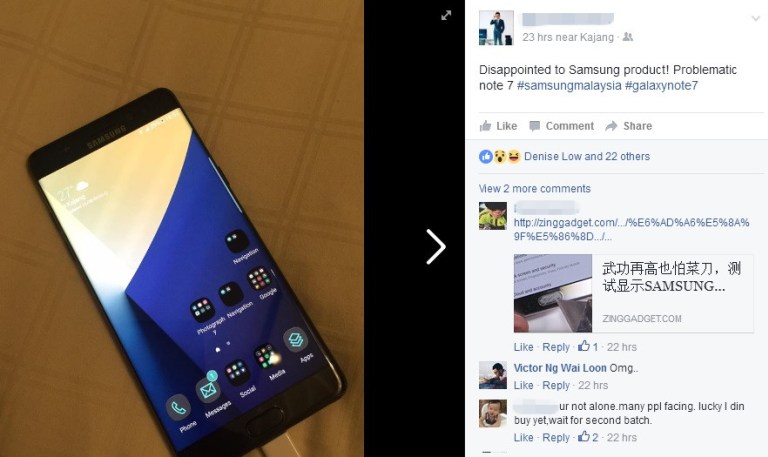 It is first originated from a Facebook post where a new Galaxy Note 7 user has complained on the user experience of the smartphone itself. It is stated that the user is totally dissapointed with the new smartphone which has been rebooting repetitively.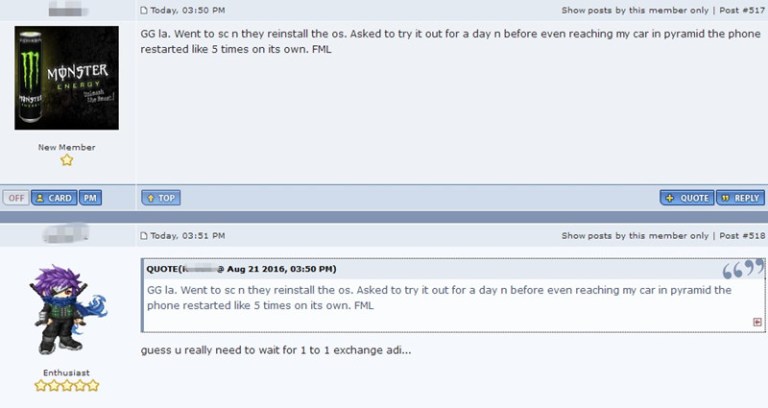 Few users from LowYat forum has also reported the same issue where their Galaxy Note 7 has keep on rebooting ever since, even after the service technician has reinstalled the operating system.

What's more serious is there is over 10 users has reported to have the same issue on their Galaxy Note 7. Hence this problem could largely be smartphone itself instead of smartphone user issue.

Apart from Malaysia, there are several users from Singapore, Dubai, Philippines reported the same issue on the well known xda-developers forum. While most user has lodged a complaint towards Samsung Malaysia, it is hoped that this matter will be resolved soon before the release of the second batch. Nonetheless, who would buy a faulty smartphone for a price over RM3000?!
Source : VTECH