If you are one of the Digi Postpaid subscribers, here is a good news for you! Digi is giving out free 888MB mobile quota to all valid postpaid subscribers for free. Yup that's right, more quota for you to play Pokemon Go, sending stickers in WeChat and watch youtube videos at no cost!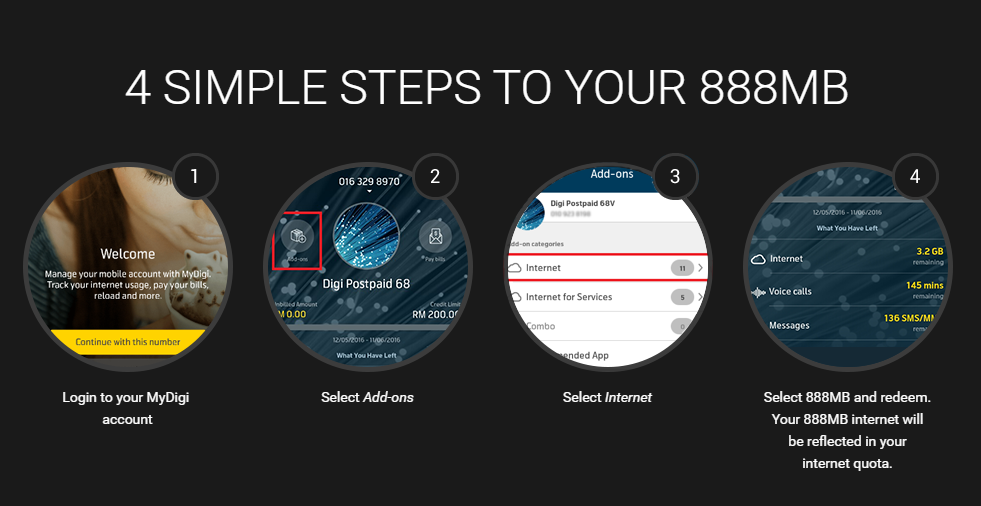 Active Digi postpaid subscriber can download MyDigi app and log into your account. Once logged in, select "Add-ons" followed by "Internet" and you will see "888MB & Redeem" option. Select the option to get your free quota.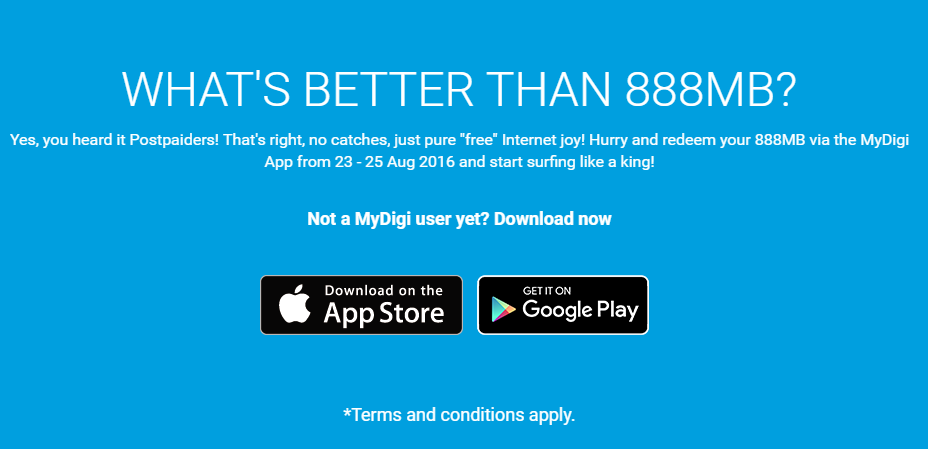 This free deal is only happening until tomorrow (25th August 2016) and the 888MB quota is valid for 5 days. Digi also stated that this extra quota will be first utilized before deducting the available data quota from the subscription account. Learn more here.
Source : lowyat.net