If you had been hesitating to switch to Digi, it's time to do so if you did your survey and make up your mind. Digi is now offering freebies such as extra 4GB data, promotion codes and vouchers and free delivery of SIM card to your house when you switch to Digi before 31st May.
The free data allocated for 3 month (1GB per month) and you can redeem your privileges at MyDigi app.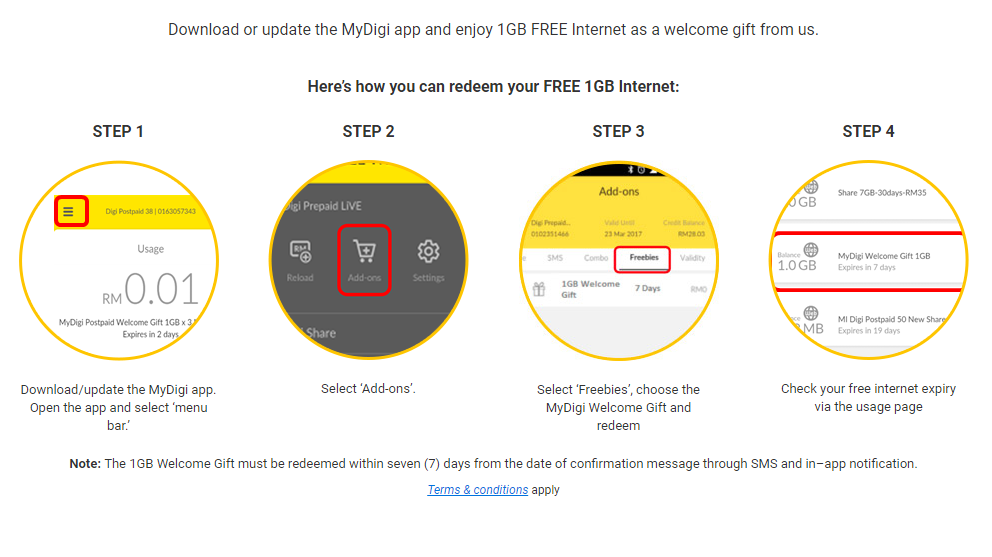 If you switch to Digi through online, the delivery fee of SIM card is waived along wiht free McDonald voucher! Learn more at Digi official site.
Source : lowyat.net