While there are more and more iPhone 6s user complaint on the irritating bug that result in auto-shutdown even with battery level is not depleted, Apple has officially responded to this issue and provide their solution as follow.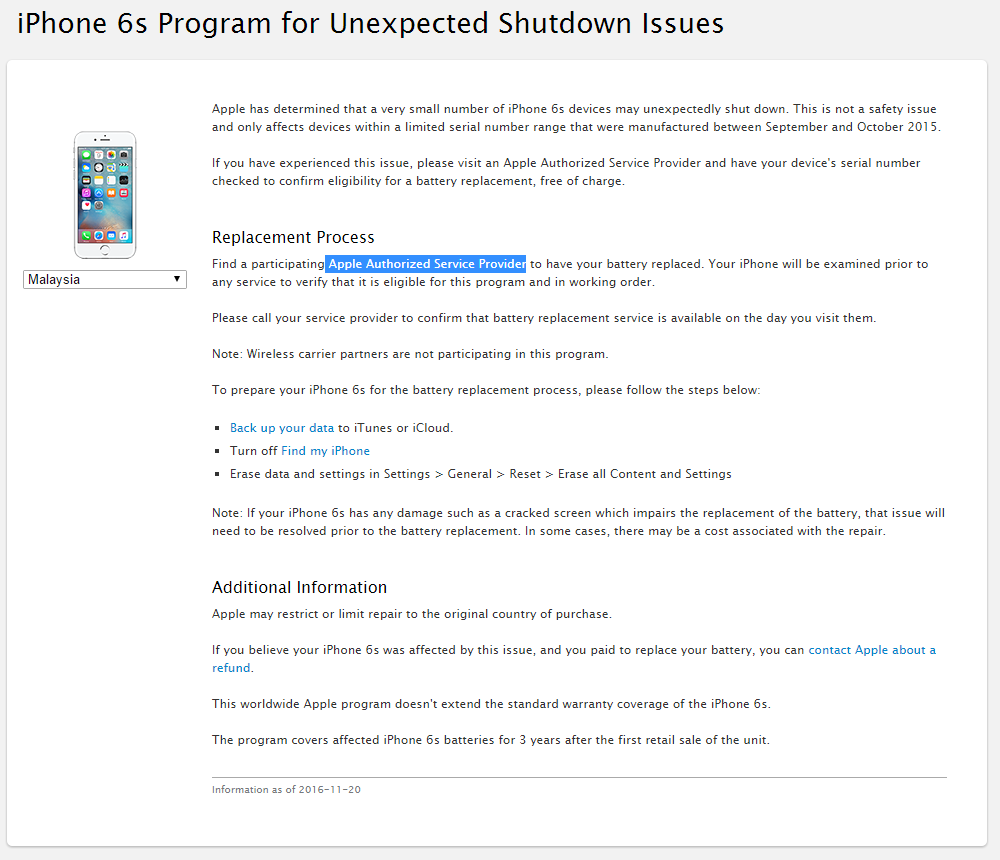 Those who are affected by such event can replace their iPhone 6s battery for free through authorized Apple authorized service center (not through telco). User has to be reminded to turn off "Find my iCloud" and back up all the data before submit for battery replacement as this process will completely wipe the smartphone.
For those user who has its screen cracked or other circumstances that affect the battery replacing process, user have to bare the repair cost themselves before performing battery replacement.
Although Apple has not released any details on the cause of such event, they expressed that this probelm only occurs for iPhone 6s that was manufactured between September and October 2015 and hence other smartphone shouldn't be affected.
If you are facing these kind of issue, click here for a list of authorized service center to repair your iPhone
Source : 驱动之家