As just what we expected, the new Google Android O will be officially launched on the 21st August 2.40pm (2.40am 22nd August GMT+8) that is exactly on time with the eclipse coming this year. There will be some changes be brought into the new Android O where some of the user will anticipate its arrival.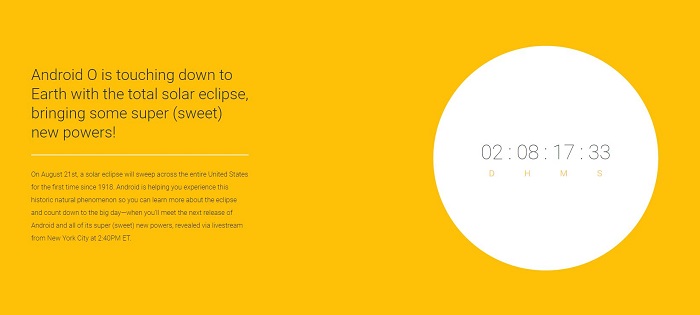 Google also an inbuilt countdown timer to witness the official release of the Android O. It is currently known that the Android O will bring in features such as frame in frame, background control and more.
Lastly, could the Android O be named Oreo? Or what could it be? Name your best guess in the comment below!