Celebrating 2 year anniversary on the Xiaomi website, Xiaomi is now organizing promotion on its website with lot of promotional products to be offered in a very cheap price! The Mi 4i which is launched last year is now priced at RM749 and you will get a new Mi Band in return! Besides, the purchase of Mi Note also comes with free accessories such as screen protector! This on-going promotion will start from May and end within this month so grab it fast!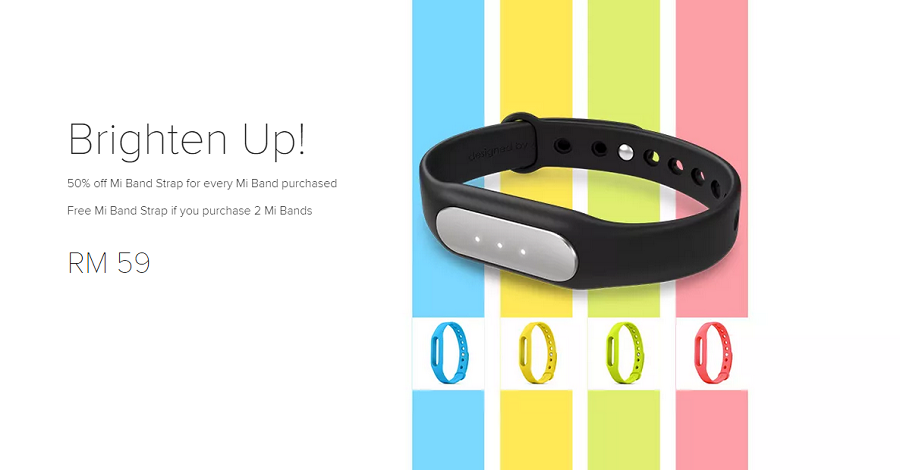 The first 2 promotional products offered on Xiaomi website is the 16GB Mi 4i and Mi Note. A new Mi band worth RM59 will be given out for buyer that ordered that 16GB Mi 4i which is priced at RM740 per unit.
Of course, this on-going promotion doesn't limited to the Mi 4i and tons of Xiaomi products will also included! Check out the Mi Phone promo below: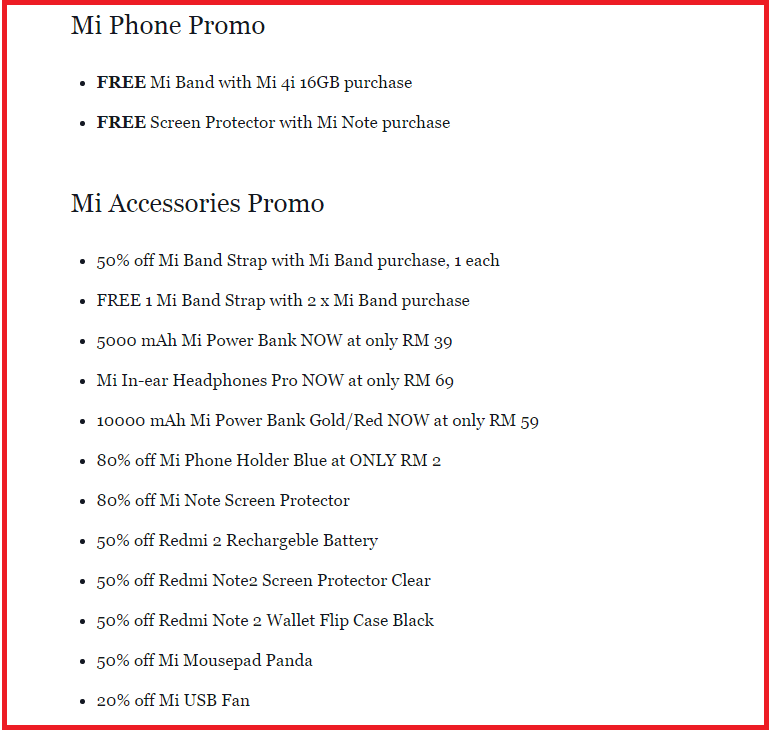 For more information of this Xiaomi promotion and to grab the latest Mi products, check out Xiaomi Malaysia official website. 
Source : mimalaysia Facebook