Before we joins in the 12.12 online revolution hype, let's see what Black Friday has to offer! If you are looking for the new Apple iPhone 8/8 Plus or the Samsung Galaxy Note 8 online, head up to LAZADA as there are on-going discounts on these smartphone starting from today.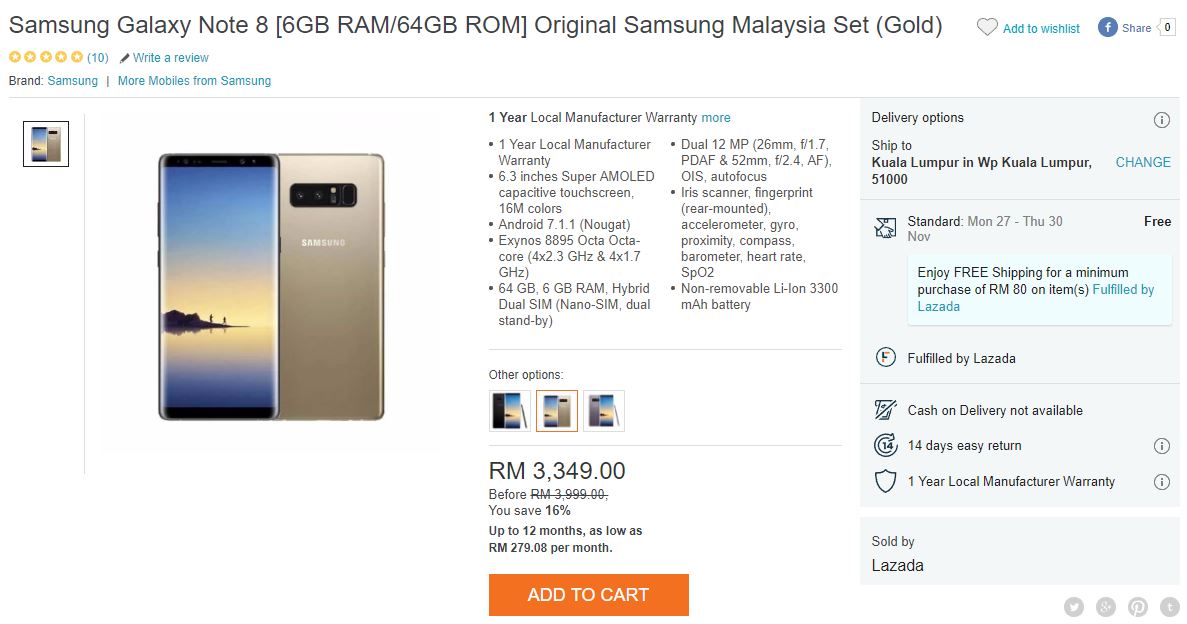 First, it is seen that the Samsung Galaxy Note 8 with an RRP at RM3999 is now offered with a price tag at RM3349 with savings up to 16%. Grab it here before its over!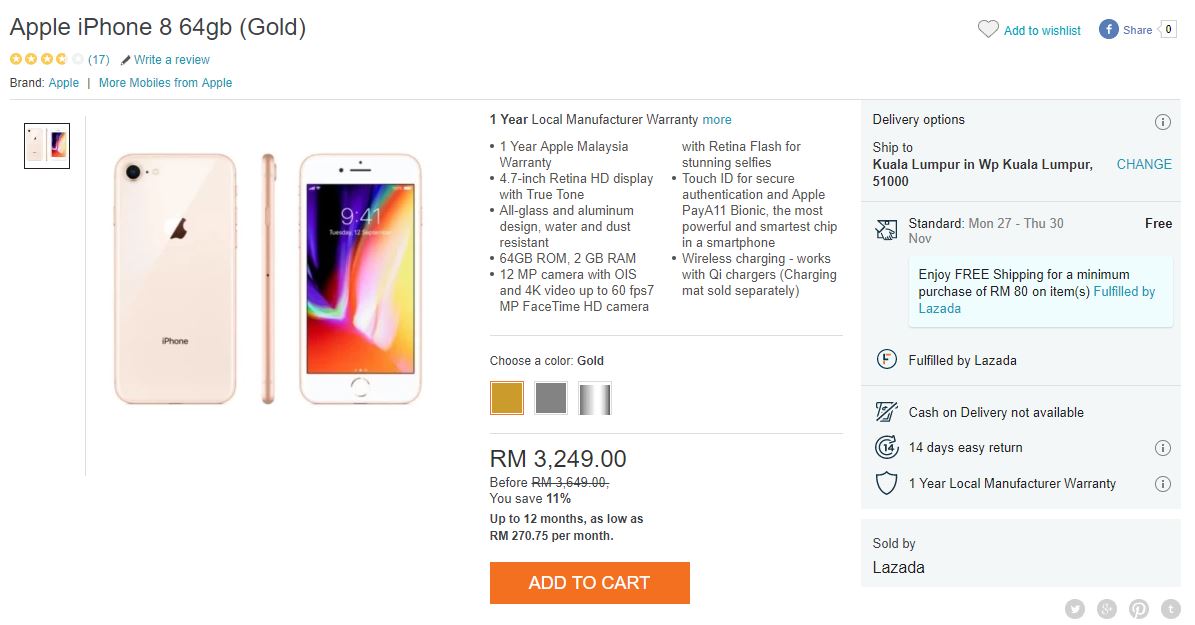 As for the iPhone 8, the 64GB variants starts from RM3249 while the 256GB is priced at RM3999 with discounts up to RM400. The iPhone 8 Plus with a large display and a dual rear camera is offered from RM3988 for the 64GB variant while the 256GB variant is at RM4599.
Grab the iPhone 8 and 8 Plus at here, here, here, and here.
Source : lowyat.net